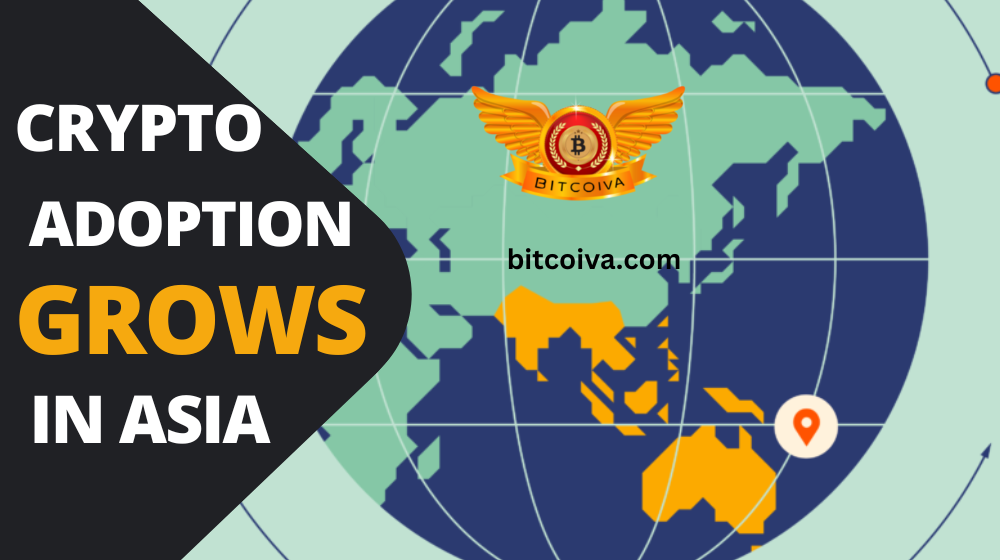 According to a Chainalysis research spanning the period of July 2020 to June 2021, the cryptocurrency adoption in Asia is booming as it leads the world in terms of share of global value.
The Central & Southern Asia and Oceania (CSAO) region received more than $900 billion in cryptocurrency value between July 2021 and June 2022. The CSAO region became the third-largest Cryptocurrency Exchange India market in the world as a result of the research on cryptocurrency growth and adoption.
According to the research, the CSAO is home to seven of the top twenty nations in this year's index analysis. Vietnam (ranked first), the Philippines (ranked second), India (ranked fourth), Pakistan (ranked sixth), Thailand (ranked eighth), Nepal (16), and Indonesia (20). According to the survey, India, Thailand, and Vietnam are the nations that have received the most bitcoin value in the CSAO region during the past 12 months.
Through June of this year, India got $172 billion in cryptocurrency worth. Following closely behind, each of Thailand, Vietnam, Australia, and Singapore received more than $100 billion.
However, island nations in Oceania like the Maldives and Central Asian nations like Uzbekistan are less involved in Best Platform For Cryptocurrency Trading In India.
Non-fungible tokens (NFTs) and play-to-earn games account for a sizeable share of cryptocurrency holdings and website activity in the CSAO region, the survey claims. NFT-related websites received 58% of web traffic from CSAO IP addresses to crypto services in Q2 2022. And play-to-earn blockchain game websites received 21% of this traffic.
The Philippines, Thailand, and Vietnam are a few of the nations with significant online traffic to NFT markets. That NFT-related traffic appears to be largely generated by blockchain gaming participants. In practically every CSAO nation, NFT-related websites receive the lion's share of web traffic. But in the majority of these nations, a significant portion of that traffic is now going to blockchain gaming and entertainment.
This explains why CSAO is a center for blockchain-based entertainment innovation. For instance, the headquarters of blockchain game companies Polygon and Immutable X are in Australia and India, respectively. And the two biggest play-to-earn games, Axie Infinity and STEPN, are run in Australia and Vietnam, respectively
Principal Drivers for Crypto Adoption
Play-to-Earn (P2E) games remittance payments, regulatory concerns, and bear markets were further identified by Chainalysis . As it was the main influences on the extent of bitcoin adoption in these nations.
Considerable play-to-earn (P2E) game penetration in the CSAO countries fuels high crypto activity in the area. At one point, gamers from the Philippines made up 40% of the Axie Infinity player population. And 23% of Vietnamese residents believed to have played a play-to-earn game.
Several CSAO countries have seen sizable remittance markets. Remittance inflows, for instance, comprise 5% and 9.6% of the gross domestic products of Vietnam and the Philippines, respectively. Remittance markets in Pakistan, India, and Bangladesh total more than $20 billion. And blockchain-based payment services are starting to displace established middlemen.
Though the rate of innovation in India and Pakistan may not have increased due to concerns over cryptocurrency regulation. India and Pakistan's decline from the second and third biggest cryptocurrency adopters globally, respectively, in 2021 to the fourth and sixth most adopters in 2022 may be explained by recent regulatory developments.
Emerging Markets Are Driving Adoption Worldwide
A global crypto adoption index report by Chainalysis, which recently assisted US regulators in recovering $30 million in assets stolen from the Ronin Bridge, supported the aforementioned conclusion. The Chainalysis analysis revealed that, despite a slowdown in adoption globally brought on by the crypto winter, emerging regions have surpassed high-income countries in terms of adoption.
The forefront is occupied by emerging markets. Lower-middle-income nations including Vietnam, Philippines, Ukraine, India, Pakistan, Nigeria, Morocco, Nepal, Kenya, and Indonesia have positions in the top 20 nations in terms of global crypto adoption. With Vietnam holding position one, according to Chainalysis statistics.
Brazil, Thailand, Russia, China, Turkey, Argentina, Colombia, and Ecuador are just a few of the upper-middle income nations that have been included on the list. Only the United States and the United Kingdom include in the ranking as high-income nations.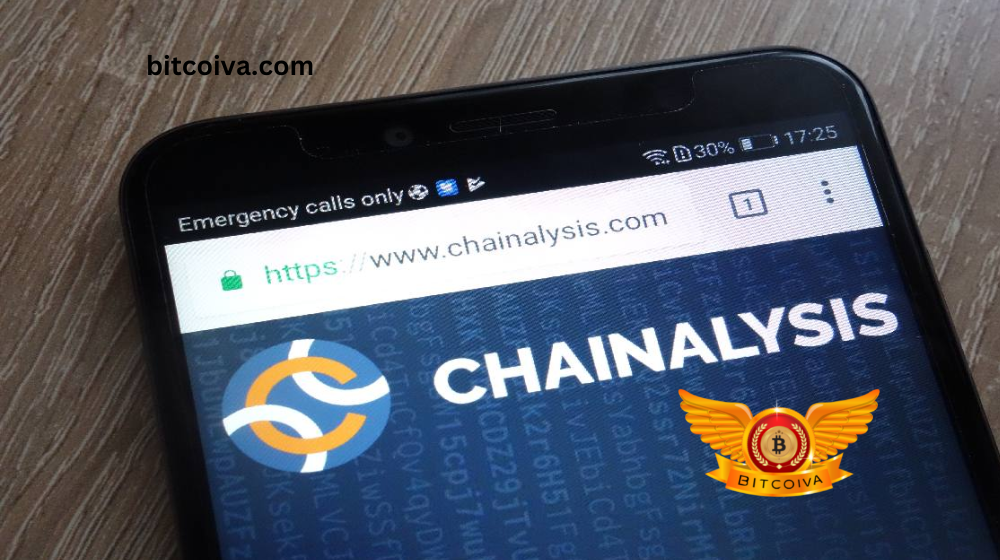 Cryptocurrency in Asia
According to a Chainalysis research spanning the period of July 2020 to June 2021, the Crypto Platform In India and in Asia is booming as it leads the world in terms of share of global value.
The (CSAO) region accounts for 14% of the total value of cryptocurrency transactions, i.e. $572 billion. Eastern Asia had 14% of the total value of cryptocurrency transactions, i.e. $591 billion. And the Middle East had 7%, or $271.7 billion. In total, the value of cryptocurrencies in the CSAO, Eastern Asia, and the Middle East from 2020 to 2021 was around 35%. This is more than $1.43 trillion.
Asia Growing And Expanding
The same Chainalysis analysis revealed that Vietnam, India, and Pakistan are the three Asian countries that dominated the Global Crypto Adoption Index.
Vietnam is a prospective cryptocurrency powerhouse not just in Asia but also globally. It comes in first place on the blockchain analysis company's 2021 Global Crypto Adoption Index. 6.1% of Vietnamese people invest in cryptocurrencies. According to a 2019 OECD poll, 59% of respondents from Vietnam intended to hold cryptocurrencies in the future.
Cryptocurrency has shown to be a practical method of payment in India. 44% of the world's outsourcing services are currently provided by this nation. Numerous Indian programmers, fund analysts, and independent contractors working for foreign employers have started asking to be compensated in cryptocurrencies, according to Krishna Sriram, managing director at Quantstamp.
The government's cautions against the industry and the Central Bank's suggestions to outright outlaw cryptocurrency . And it seems to appear to have no impact on Pakistani Crypto Exchange Platform investors. Pakistani cryptocurrency investors made well over $604.5 million just last year.
Thailand and the Philippines, both in Southeast Asia, came in at positions 12 and 15, respectively, in the aforementioned research.
Particularly Southeast Asia has emerged as an intriguing destination for the bitcoin sector. According to Report, Southeast Asia would adopt cryptocurrencies at a rate of 3.5% on average in 2021. And with Singapore topping the region at 10%. In the same year, TripleA estimated a global adoption rate of 3.9%.
One of Asia's fastest-growing markets, the Philippines, is demonstrating promise for widespread adoption of cryptocurrencies. Axie Infinity, a play-to-earn game created in Vietnam, was significantly responsible for the rise in popularity of cryptocurrency. Players are rewarded with NFTS that resemble Pokémon and may be spent in-game. According to Activeplayer.io, the Philippines accounts for 40% of all Axie gamers. The Unionbank of the Philippines now issues PHX, a stablecoin linked to the Philippine peso.
Even after the collapse of the stablecoin Terra Luna, retail investors in South Korea still have interest in the sector. In 2021, there were around two million bitcoin owners in South Korea. Despite the crypto winter, hundreds of people visited Korea's Blockchain Week in August. Asia's Largest Crypto Exchange In India festival is taking place here.
Seo Sang-min stated in an interview that "despite the Luna-Terra crash, the country is huge on cryptocurrency. And it is one of the tech hubs of the globe." Klaytn Foundation, a South Korean blockchain company, is led by Seo.
The quantity of bitcoin ATMs, active blockchain firms,& cryptocurrency regulations in Hong Kong make it the best country to adopt. Hong Kong best equipped to accept cryptocurrencies globally. According to the Luxembourg-based Forex Suggests Worldwide Crypto Readiness Report, it does not impose tax gain on cryptocurrency.
Hurdles
There seem to be obstacles after obstacles in the sector now that the market has entered the mainstream. Naturally, cryptocurrency was not generally embraced due to its volatility. But as it demonstrated encouraging development over the previous ten years, more investors, both institutional and retail, got on board. Today, governments and financial watchdogs also want to involve in the game to control the market. And they want to stop illegal transactions through compliance rules.
Visit us on: www.bitcoiva.com