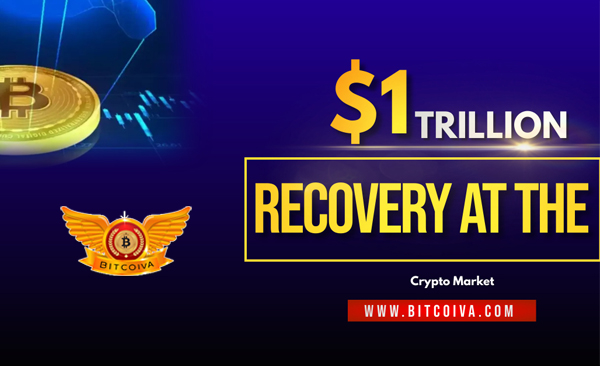 On Monday, the demand for cryptocurrencies increased, sending the overall crypto market into a bull run. The cryptocurrency market recovered it's over $1 trillion capitalization thanks to healthy volumes. In this market, there has been widespread buying, with Bitcoin leading the charge. The leading cryptocurrency has surpassed the $ 22,200 threshold. While this was happening, Ethereum, its rival, significantly boosted market gains.
According to CoinMarketCap, the value of the global cryptocurrency market is currently trading at $1.01 trillion, up 3.4 percent from the previous day. Volume-wise, the market saw transactions totaling $69.31 billion, an increase of 6.87 percent.
DeFi currently accounts for $6.13 billion in total volume, or 8.84 percent of the 24-hour volume of the whole crypto market. All Stablecoins combined have a market cap of $62.69 billion, which accounts for 90.45% of the 24-hour volume of the whole crypto market.
The Price
The price of bitcoin increased by 3.12 percent to $22,218.36. The value of the virtual currency reached an intraday high of $22,242.90. Currently valued at $424.3 billion on the market. Over the course of the day, Bitcoin's dominance increased 0.05 percent to 41.97 percent.
Ethereum was up 6.39 percent in price at $1,454.47. It reached a day high of $1,455.06 today. The market value of ether is at $176.85 billion.
Other coins, such as Dogecoin, Cardano, USD Coin, BNB, XRP, Binance USD, Tether, and USD Coin, are trading flat to slightly higher.
Due to today's outstanding performance, Ethereum has increased by more than 27.5 percent, and Bitcoin's weekly gain is at about 9 percent.
The top performing cryptocurrencies over the past 24 hours have been Theta Fuel, which has increased by over 20%, Loopring, which has increased by almost 15%, Polygon, which has increased by over 14%, THORChain, which has increased by over 10.5, and ApeCoin, which has increased by over 10%.
Top Performing Currency
The top performing cryptocurrencies right now are Lido DAO, which has down over 10%, UNUS Sed Leo, which has dropped about 4%, and Fei USD, which has dropped about 1%.
Terra LUNA, Polygon, Terra Classic, WETH, Ethereum, Bonfida, Bitcoin, BIDR, Shiba Inu, and SushiSwap are some of the most trending cryptocurrencies.
The bulls in the cryptocurrency market took a break despite rising global stocks. However, investors are currently concentrating on the US Federal Reserve's policy decisions, under which another rate hike anticipated. Additionally, investors will be paying close attention to the European Central Bank, which anticipated to raise key interest rates this week for the first time since 2011.
In times of macroeconomic uncertainty, there has been a correlation between the bitcoin market and international equities. Inflation in the US has reached 9.1 percent, its highest level since November 1981. Last week, panic selling did have an impact on the bitcoin market the most.
At the moment, the market lacks liquidity. The cryptocurrency exchange Celsius, which stopped accepting withdrawals in June due to significant losses brought on by a severe downturn in the market, voluntarily filed for bankruptcy this week. Other exchanges have also stopped allowing withdrawals, including Binance, CoinFlex, Vauld, and Voyager Digital. Additionally, markets must deal with the closure of hedge funds like Three Capital Arrows (3AC).
Bitcoin is Up by 16 Percent
According to information from Cointelegraph Markets Pro and Trading View, Bitcoin has had a substantial uptrend over the past week. As of this writing, BTC has gained 16% from its most recent low of $18,907 during the previous week.
The most valuable cryptocurrency is currently bumping up into resistance at the 200-week moving average, which also happens to be the top of the trading range that BTC stuck in since the middle of June.
Over the past five weeks, attempts to break above this level repeatedly rejected, proving it to be a difficult nut to crack. It is yet unclear whether Bitcoin will be able to overcome this barrier and climb higher or if it will continue to fluctuate between $19,000 and $22,000.
43 Percent Increase from the Ethereum Merge
With the "Merge," the proof-of-stake (PoS) consensus model will replace the Ethereum blockchain's current proof-of-work (PoW) consensus mechanism. PoS anticipated to be faster and more energy-efficient. The second-largest blockchain must be converted from one system to another, and this is a remarkably difficult, multi-step procedure. It's crucial to carefully consider each choice. We'll walk you through the causes and steps that led to the new chapter of the protocol.
The price of Ethereum (ETH), which reached its highest level since June 12, has also increased during the previous week, rising 43 percent from a low of $1,005 on July 13 to a daily high of $1,530 on July 18.
Since the Merge on the Sepolia testnet was successfully completed on July 6, Ether has been gaining momentum. Its price received a bump on July 15 when it was revealed that the mainnet merge is anticipated to occur on September 19.
The possibility of the Merge finally occurring after years of planning is thrilling the community and might perhaps increase demand for Ether, even if the September 19 date is still speculative and should only be viewed as a roadmap forecast rather than a firm deadline.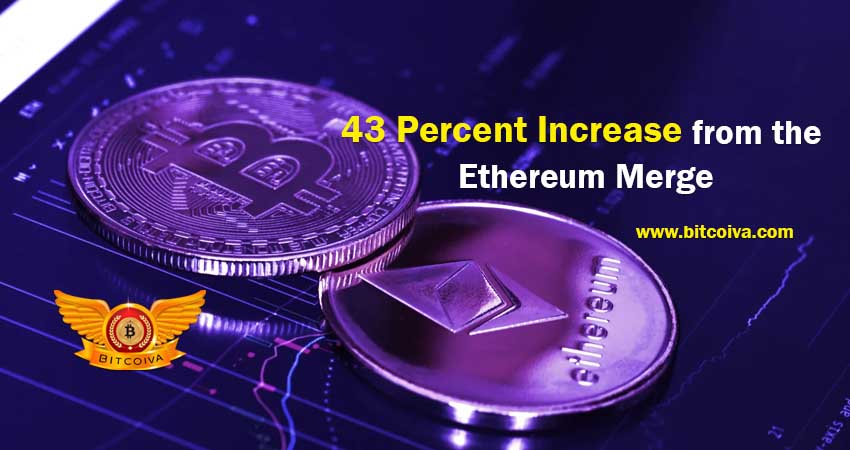 MATIC Proceeds Forward
Following a series of significant news, such as being chosen to take part in Disney's 2022 Accelerator Program, Polygon (MATIC) has continued to lead the pack higher on the altcoin front. It has gained 32.4 percent in the last day and is currently trading close to resistance at $0.94.
Theta Fuel (TFUEL), STEPN (GMT), and Convex Finance all had gains on the 24-hour chart of at least 18 percent, 19.6 percent, and 17.6 percent, respectively (CVX).
The market capitalization of all cryptocurrencies is currently $1.019 trillion, with Bitcoin having a dominance rate of 41.6%.
Visit us : www.bitcoiva.com