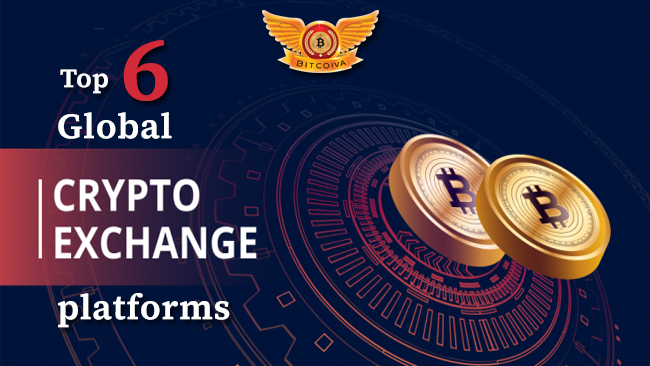 Investors have more alternatives than ever before to convert their hard-earned cash for decentralised digital money as the number of cryptocurrencies on the market continues to expand. Cryptocurrencies are accessed through crypto exchange platforms which allow users to purchase, trade, and store their crypto. There are several aspects that will affect your selection on which crypto exchange to choose: security measures, convenience of usage, trading fees, and the amount of currencies accessible for trading are all elements that will influence your decision. To assist you in finding the cryptocurrency trading platform that best suits your requirements, we've put up a list of alternatives that will appeal to a wide range of cryptocurrency investors.
What is a Crypto Exchange Platform, and How does it Work?
A cryptocurrency exchange India platform is a website where you may buy and sell digital currencies. You may use exchanges to swap one cryptocurrency for another. For example, changing Bitcoin to Litecoin — or to buy cryptocurrency with fiat currency, such as the US dollar. The pricing of the cryptocurrencies on exchanges are based on current market values. You may also use an exchange to convert cryptocurrencies back into US dollars or other currencies. In which you can keep as cash in your account or withdraw to a conventional bank account.
What Should you Think About Before Deciding on a Crypto Exchange Platform?
The following are the most significant considerations when selecting a bitcoin trading platform:
1. Safety and Security
First and foremost, like with many other financial services, security and privacy are essential. Most cryptocurrency exchange platforms have KYC protocols in place. In which it requires the user to authenticate his or her identity before proceeding with any transaction. There are even other places where you may acquire cryptocurrency while being entirely anonymous. Nonetheless, one of your first considerations should be the exchange provider's security, dependability, and regulatory entity. Before acquiring anything from an exchange provider, we urge that any investor learn about the regulatory entity that oversees the exchange provider . Which might be the Financial Conduct Authority (FCA) in the UK or the Financial Crimes Enforcement Network (FinCEN) in the US).
2. Volume
Another crucial factor to consider when determining whether or not your crypto exchange India platform is dependable is volume. For a smoother buying experience, consider a supplier with a transaction volume of more than $1 billion in the last 24 hours. In general, these providers are professionals at handling money. As a result , the vast quantity of money they manage on a daily basis, they are carefully regulated.
3. Know-Your-Customer (KYC) Process
When choosing a crypto platform India, verification is a crucial factor to consider. Some providers need you to provide documentation proving your identification as part of the verification process. Some suppliers may take up to a week to complete the verification procedure. However, for certain companies, the first page of your passport plus a selfie from you may be sufficient, and the procedure may be done in seconds. As a result, before joining up, our users should learn about the exchange provider's verification method.
4. Coins and Fiats in Circulation
Bitcoin is now the most valued cryptocurrency, but it is far from the only one. There exist altcoins, which may be seen as as Bitcoin's competitors. The most popular cryptocurrencies that many people trade with include Ethereum, Ripple, Litecoin, Stellar, Tether, Cardano, and Polkadot. As a result, before choosing a crypto exchange platform, you should first decide which cryptocurrencies you want to trade with right now . And which altcoins you might want to trade with in the future, as not every platform supports all altcoins.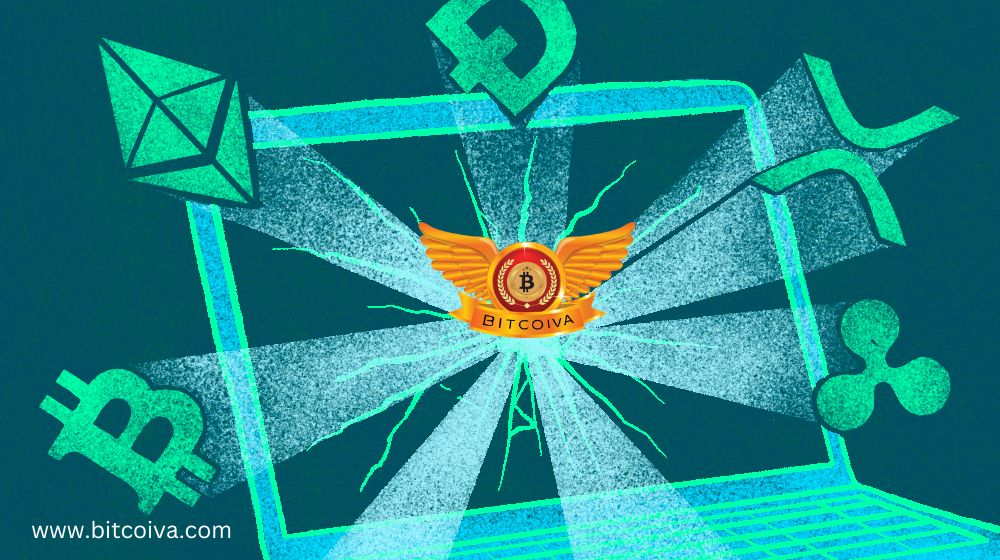 Another factor to consider when choosing a crypto exchange platform is the availability of fiat currencies. Although most platforms accept deposits in USD, EUR, and GBP, you should look for exchange platforms that provide a larger range of deposit alternatives if you wish to pay using your local currency.
5. Fees and Commissions
Almost every crypto exchange platform differs in terms of deposit and withdrawal choices. Every platform has its own payment provider agreements. As a result, commission rates vary depending on the exchange platform as well as the payment method used inside the platform. Before deciding on a platform, you should think about trading charges.
Which is the Best Crypto Exchange Platform that are Most Reliable?
We've included a few best crypto exchange platforms that we believe are superior in several categories. It includes security, volume, market availability, and commission prices. We narrowed out the best bitcoin exchange sites based on observable measures like volume, reviews, popularity, and adaptability.
Coinbase
Coinbase — it is one of the top best cryptocurrency exchange in India that is owned by publicly listed Coinbase Global Inc. (ticker: COIN) – has been used by crypto traders since 2012. And the crypto exchange platform has only been more user-friendly with time. Coinbase is one of the best user-friendly bitcoin exchanges. Its platform makes purchasing, dealing, and storing bitcoins simple. It's also a wonderful location to keep up with new crypto projects, alternative coins, and what's new in the world of digital assets. It is a fantastic location for novice traders to get started because of its easy design, simple onboarding procedure, and free Bitcoin (BTC) for creating an account. Coinbase Pro, which includes sophisticated charting and bitcoin trading tools, is available to more experienced traders. Coinbase customers have a wide choice of alternatives to pick from, with hundreds of digital currencies and altcoins enabled.
Robinhood
Robinhood Markets Inc. (HOOD) is one of the top cryptocurrency exchange in India that was launched cryptocurrency trading in 2018. The firm has grown the crypto portion of its software in the years afterwards. Top best coins like Bitcoin, Ether (ETH), Dogecoin (DOGE), Litecoin (LTC), Ethereum Classic (ETC), Bitcoin Cash (BCH), and Bitcoin SV are among the most popular cryptocurrencies supported by Robinhood (BSV). This beginner-friendly selection is ideal for those who are just getting started in the cryptocurrency world . And wish to gain exposure to the most widely traded cryptocurrencies. Because of the company's mobile-first philosophy, Robinhood has created a very simple-to-use app with no commission costs, lowering the entry barriers to trading. With as little as $1, you may begin trading cryptocurrency. In terms of security, Robinhood uses a combination of hot and cold storage to keep cryptocurrencies safe. In which it is top level best safe storage system. Hot storage is connected to the crypto exchange through the internet, but cold storage is not. For further security, the bulk of users' crypto is kept in cold storage. There are no deposit minimums at Robinhood.
Binance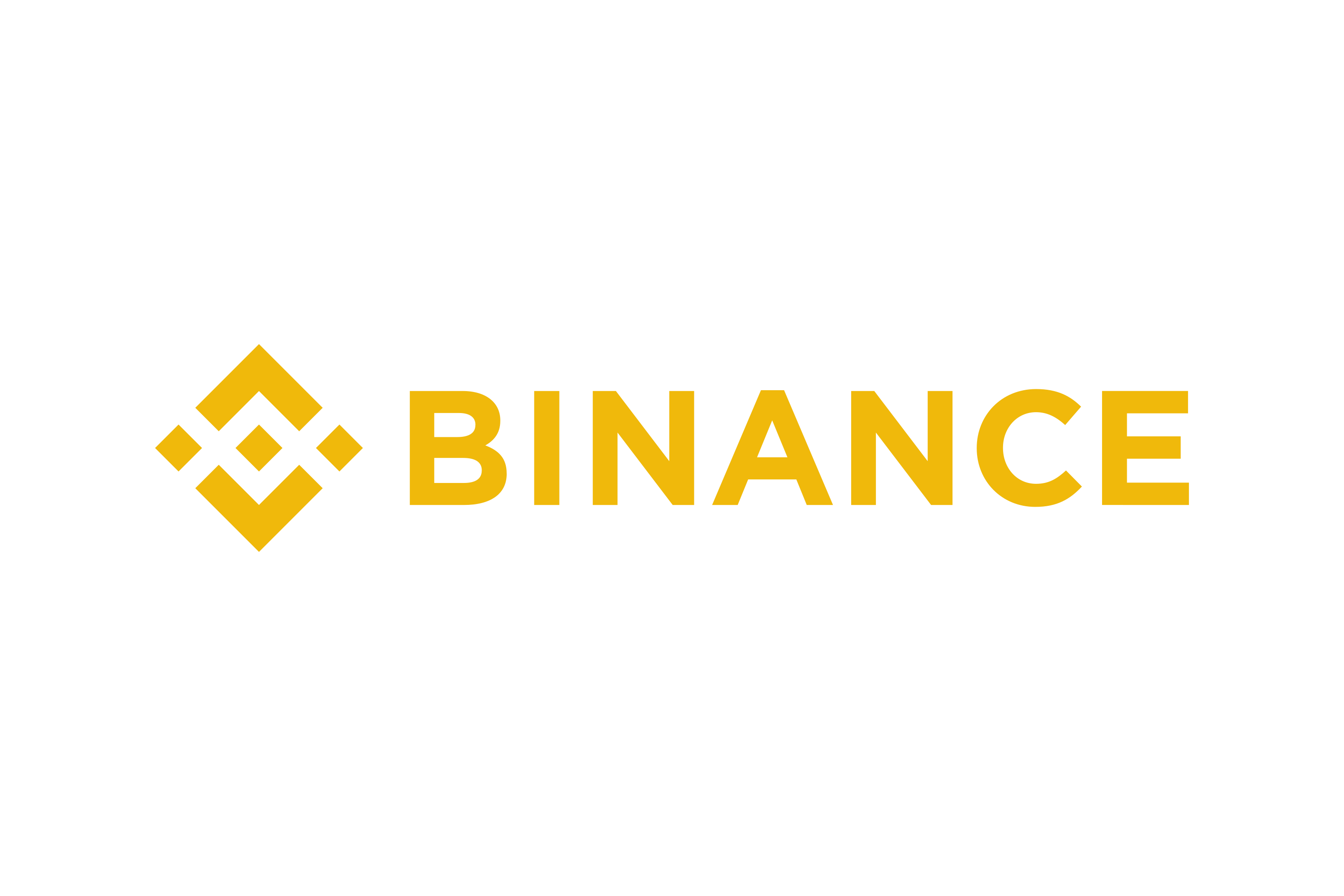 This is another of the top crypto exchange platform India, supports hundreds of cryptocurrency and fiat currency pairings. It has grown in popularity as a result of its ability to allow crypto traders to exchange almost any alternative coin on the market. Binance Academy, a component of the trading platform, allows new crypto traders to learn about cryptocurrency and blockchain technology through short films. While Binance is easy to use for beginning cryptocurrency traders.
It is also a popular choice among crypto day traders, thanks to low trading costs, robust charting tools, and a user-friendly mobile app that allows for quick and easy cryptocurrency trading. With all of these powerful features, it's easy to see why Binance has grown to become the world's largest cryptocurrency exchange. Users in the United States must travel to Binance.us, a licensed crypto exchange in the United States where they may buy and sell more than 60 cryptocurrencies.
Gemini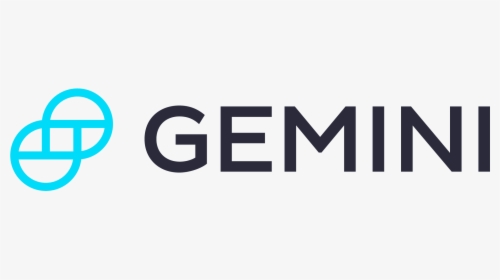 Gemini, one of the best crypto exchange platform that was founded in 2014 by the Winklevoss twins and has since established themselves as one of the most reputable names in cryptocurrency. It a licensed cryptocurrency exchange that takes best security and compliance very seriously. Gemini's two most popular cryptocurrencies are Bitcoin and Ether. But the exchange now supports over 70 cryptocurrencies, including Terra (LUNA), Tezos (XTZ), and fiat-backed stablecoins. The site insures by the Federal Deposit Insurance Corporation, and Gemini is trustable. As a result, Gemini's safety is vital. Gemini passes regular bank inspections and is subject to cybersecurity checks in an industry that has suffered regulatory hurdles. Gemini has a reputation for being a safe sign. The majority of the coinage on the exchange stores in cold storage, while cryptocurrency traded online in Gemini's exchange wallet is insured. Trading on Gemini is a great option if you're concerned about the safety and security of your cryptocurrency.
Bitcoiva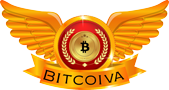 Bitcoiva is one of the best crypto trading platform that is a regulated crypto exchange platform that began operations in June 2020. It is one of the largest, fastest-growing, and safest cryptocurrency trading platforms. Bitcoiva.com is a cutting-edge cryptocurrency trading platform that supports a wide range of transactions . Such as Fiat to Crypto, Crypto to Crypto, and direct buys. Bitcoiva supports over 170 different crypto currencies and offers 560 different trading pairings. Bitcoiva's own currency token, BCA, has a 21 million volume.
Users can use email for two-factor authentication to safeguard their accounts. Beginners will find Bitcoiva to be very user-friendly. The Bitcoiva app provides a user-friendly environment for bitcoin trading that is quick and simple. It offers best tools for beginners to learn about trading . And also many better offers like good liquidity, best trading software. It facilitates future trading and spot trading with for their traders.
FTX
FTX , a U.S.-regulated crypto exchange platform established by traders for traders. It is one of the fastest-growing crypto exchanges on the market. This exchange provides customers with margin and futures trading, both of which include larger market risks and are best suited to expert traders. The FTX platform has over 1 million users who value its security, comprehensive trading capabilities, liquidity, and pricing structure. The charge model is an appealing feature for FTX consumers that trade in high volumes.
Many cryptocurrency exchanges charge significant fees for each transaction, which may quickly mount up. On FTX, you can earn discounts on transactions if you own and stake its own token. FTT – a manner of strengthening the blockchain in return for an income stream. The greater the savings on FTX costs, the more FTT you have. Users can purchase, sell, and produce nonfungible tokens on FTX's NFT platform. FTX is a good choice for expert traders seeking for technical features on a crypto exchange.
In conclusion, there are other elements you may think about based on your personal preferences. Such as customer service, how much you enjoy the platform's mobile app, and how simple the exchange is to use in general. But, as we've heard from experts time and time again, learning as much as you can about crypto before investing money is one of the most beneficial things you can do.
Visit us on: www.bitcoiva.com