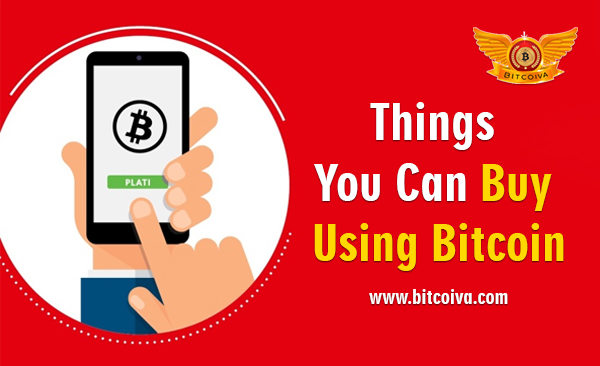 You'll want to spend your bitcoin at some point. But where can you spend it to get goods and services?
Many people envision a black market filled with shady dealings, off-the-record sales and illegal products, or billionaires in search of luxury yachts and private jets when they think of buying things with bitcoin (BTC). In reality, there is a long list of things you can buy with bitcoin.
With more than one-third of small businesses in the United States now accepting cryptocurrency as payment, the list of products and services you can buy with bitcoin is growing by the day. Bitcoin's advantages payment method, namely the ease of cross-border transactions, anonymity, and nonreversible transactions, have been welcomed by businesses across many industries, from large corporations like Microsoft and AT&T to places as small as your local farmer's market stand.
Bitcoin Used To Purchase The Following Items
Cars
While Tesla made headlines in May 2021 when company founder Elon Musk announced that the company would no longer accept bitcoin as a payment method, the used car market has long been bitcoin friendly.
BitCars is an example of an online dealership that sells luxury vehicles of all types, including Tesla's, with listings priced in Bitcoin. If you ever feel the need for speed, you can buy a Lamborghini Huracan from BitCars for 10 BTC. Are you planning a road trip? You can own a Vario Perfect 1000 motorhome for 31.365360 BTC.
For buyers looking for something less exotic, companies like AutoCoinCars look like your typical used car dealership, with plenty of modest offerings.
Property Investment
Since the first bitcoin property sale in 2017, purchasing real estate with bitcoin and other cryptocurrencies has progressed from a novelty to a common occurrence. A Miami penthouse sold for $22.5 million in cryptocurrency in June, the largest sale ever paid for with virtual currency.
WeWork, a popular office-sharing and real estate company in the United States, now accepts bitcoin as a payment method via BitPay. The first customer to take advantage of the offer was cryptocurrency exchange Coinbase.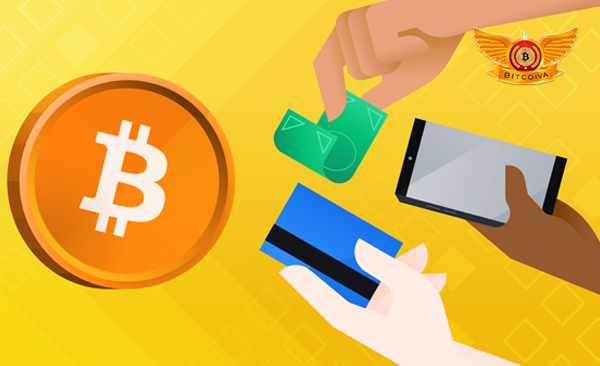 Sporting Occasions
While purchasing game-day tickets with bitcoin is not yet common in all stadiums across the United States, certain franchises have begun to pave the way for its acceptance. The Dallas Mavericks, who owned by blockchain investor and entrepreneur Mark Cuban, have partnered with BitPay to accept bitcoin and other forms of cryptocurrency. They even provide discounts on merchandise purchased with bitcoin.
Before the start of the current season, the Oakland A's of Major League Baseball announced that they would be selling season tickets for luxury suites for 1 BTC, or its fiat equivalent. The A's, like the Mavericks, have made tickets and merchandise available for purchase with bitcoin and other cryptocurrencies.
The technology used for purposes other than sporting events. Bitcoin also used to purchase tickets to concerts and other arena-based events.
Collectibles and Art
Following the non-fungible token boom leaking into the world of fine art, high-profile auction houses have begun to accept cryptocurrency as a payment method. The renowned Phillips auction house in Hong Kong recently listed a Banksy piece worth between $2.82 million and $4.1 million in bitcoin and ether for purchase. The list of galleries in the United States that accept bitcoin as a payment method is also growing, though currently concentrated on the East and West coasts.
Maecenas allows you to invest in famous artwork by purchasing fractional shares. In 2019, it paid $1.7 million for a 31.5 percent stake in Andy Warhol's painting, 14 Small Electric Chairs.
Travel
As the travel industry reopens, bitcoin can be used to book flights and hotels all over the world. CheapAir and Travala have partnered with Booking.com and Expedia to allow users to make bitcoin and other cryptocurrency purchases.
A week at the Beverly Hills Hotel in Los Angeles costs 0.33 BTC, or $14,188.
Some hotels even allow customers to book stays directly with bitcoin using BitPay, though most still require the use of a third party to pay entirely in bitcoin, which can result in additional fees.
Private Planes
Crypto-savvy travellers with larger budgets can now fly private thanks to companies like BitLux and flyExclusive, which have recently begun accepting bitcoin for private jet chartering.
If you want to buy your own plane outright with bitcoin, Aviatrade allows you to do so, with a variety of jets listed on the site valued in the tens of millions of dollars.
Web-Based Services
It stands to reason that web services would be among the first to accept digital currency. A virtual private network can be purchased in bitcoin from a variety of companies. ProtonVPN, Cyberghost, and NordVPN are among the most popular.
Cloud storage can also be purchased with bitcoin from companies such as MEGA and Sync.
If you want to host a website with bitcoin, look no further than Coin.host or Server Room. Dedicated servers begin at $121.5 per month (0.000023 BTC).
Charity
Several charities have begun to accept bitcoin as a form of payment. Popular non-profits like the American Red Cross, the American Cancer Society, and UNICEF are among them, as are smaller organizations like The Water Project, Save the Children, and Run 2 Rescue.
Charityvest also allows you to donate bitcoin to any charity, even if it does not accept cryptocurrencies directly. In 2020, Charityvest Funds received $8.1 million in donations, which will benefit over 2,100 charities.
Bitcoin Purchases Via PayPal
PayPal announced a new service called "Checkout with Crypto" in May, which allows users to make bitcoin purchases from millions of merchants. The service converts cryptocurrency purchased via PayPal's exchange to US dollars for the merchant.
At one point, it was reported that PayPal was purchasing 70% of all newly minted bitcoin in order to facilitate the operation.
While customers cannot send money from their personal wallet to their PayPal account, the service is useful for those who use PayPal to buy and sell bitcoin and other cryptocurrencies.
Visit us on: www.bitcoiva.com