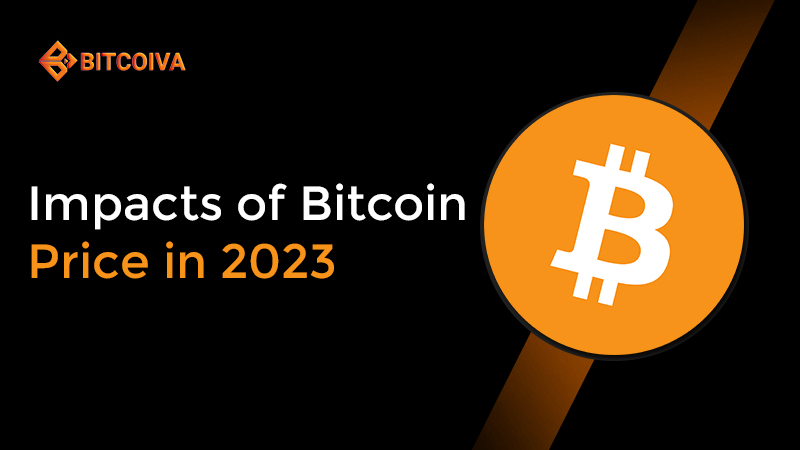 The world's largest cryptocurrency, Bitcoin, saw its market value plummet by approximately 65% over the year, 2022. Unexpected events, including the Terra Luna crash, the fall of FTX, and broader macroeconomic conditions, fueled this sharp decline.
However, the beginning of 2023 brought hope to the Cryptocurrency Exchange Platform as signs of recovery emerged. Bitcoin, in particular, showed resilience by averaging a 0.39% increase in July, reaching around $31,000. As of September 13, 2023, Bitcoin's price is $25,956, with a market capitalization of $505.78 billion and a trading volume of $16.06 billion. The market experienced a downturn after briefly touching the $30,000 mark, settling around $25,000.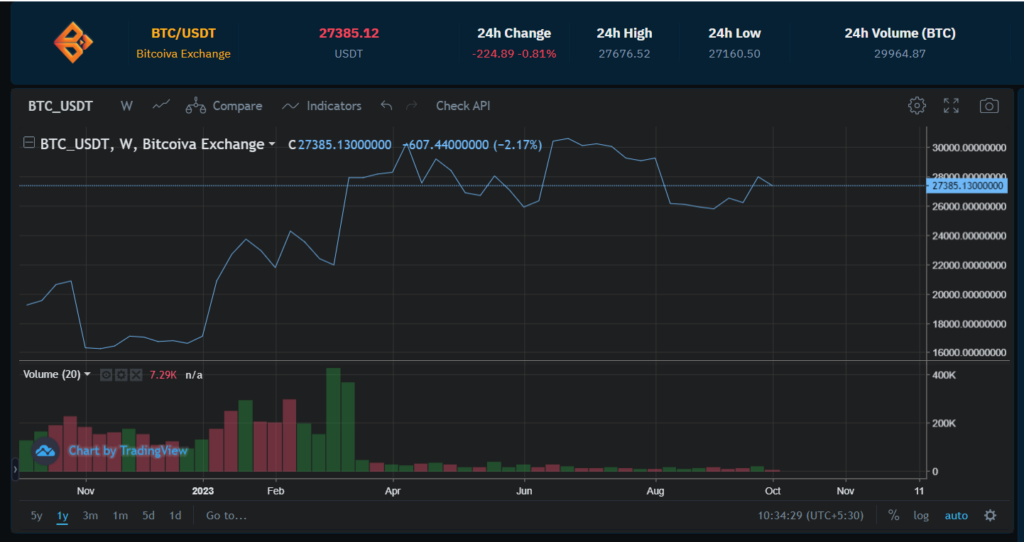 Yet, numerous questions continue to perplex the minds of crypto traders, stirring uncertainty about the remainder of the year. Will Bitcoin regain its momentum by the end of the year? Is there potential for a year-end rally, or are we at risk of a repeat of the 2022 crash?
Will Bitcoin Make a Comeback?
After briefly breaching the psychological barrier of $31,000, Bitcoin has again entered a bearish trend and is trading below the $30,000 mark. The world's largest cryptocurrency, BTC, had been on a path to recovery, registering a monthly gain of nearly 15% at one point, as indicated by the latest CoinMarketCap charts. However, it has since experienced a weekly loss, with its price now hovering around $29,230, reflecting a drop of over 2%.
BTC's recent struggles are occurring against persistent concerns about inflation in emerging economies like the United States and the United Kingdom. As anticipated, the U.S. Federal Reserve responded by increasing interest rates by 25 basis points to combat inflation. Experts identify significant resistance levels at around $29,800 and the next major hurdle at $30,400.
This isn't the first time Bitcoin has faced pressure. It recently dipped below $26,000, reaching a three-month low when the U.S. Securities and Exchange Commission (SEC) filed a lawsuit against Binance, one of the world's leading cryptocurrency exchanges, and its CEO, Changpeng Zhao (C.Z.)—the SEC accused Binance of creating separate entities, such as Binance.com and Binance US, as part of a scheme to evade U.S. federal securities laws. It also alleged that a company owned by C.Z. had artificially inflated the trading volume of crypto assets listed on Binance U.S.
Cryptocurrency experts suggest that a rebound is possible if BTC can hold its ground at around $30,000. However, a breach of this level could push it down to as low as $28,000.
In April 2023, Bitcoin briefly touched the critical resistance level of $30,000 for the first time since June 10, 2022, before retracing to around $26,000. Crypto experts believe that Bitcoin needs to maintain stability around $31,000 and beyond to reach $60,000 by the end of 2023.
Nevertheless, the road to recovery is long, as Bitcoin remains nearly 50% below its all-time high. Earlier in the year, Bitcoin had plummeted below $20,000. Factors like the deepening banking crisis in the U.S., a weakening dollar index, and easing inflation have contributed to the resurgence of Bitcoin and other digital currencies, making them a hedge against financial instability.
Future of Bitcoin
While Bitcoin's future remains uncertain, retail investors should exercise caution due to the rough year it has experienced. It's crucial to remember that the cryptocurrency trading is still trading significantly lower than its all-time high, and this volatility is linked to macroeconomic conditions in countries like the U.S. and the U.K.
Furthermore, India has taken a firm stance on cryptocurrencies, bringing all crypto-related transactions under the purview of the Money Laundering Act. Although this may seem adverse to the cryptocurrency community, it has been praised as a step towards regulating the space ensuring transparency and accountability.
One reason for optimism in the cryptocurrency community is the upcoming Bitcoin halving event scheduled for 2024. This event occurs every four years, reducing BTC rewards to miners by 50%. Historically, halving events have been viewed as positive catalysts for Bitcoin's price, as they contribute to supply contraction and often bring momentum to its value.
Visit us at: www.bitcoiva.com