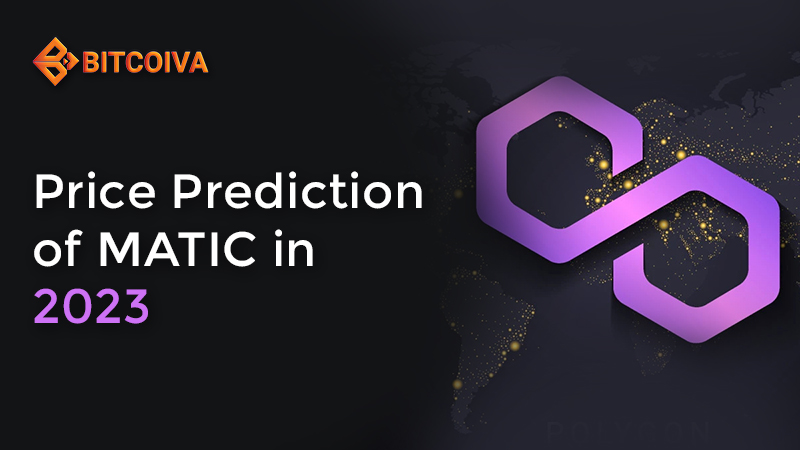 MATIC, the native coin of Polygon, underwent reasonable price predictions in the early quarter of 2023. The expert's opinions suggest valuable insights about the dynamic world of cryptocurrencies. In this blog, we can move to the price predictions of MATIC in 2023, match with the current market conditions.
The Journey of Polygon
Polygon, formerly known as the Matic Network, has undergone a remarkable evolution within the blockchain space. It has transitioned into an Ethereum side chain and Layer 2 scaling solution, garnering significant attention from various industries. The launch of Polygon 2.0, featuring ZK-powered Layer 2 chains, has promised unparalleled scalability and unified liquidity. It is the reason for establishing it as a pivotal player in Ethereum's Layer 2 ecosystem.
Polygon's dedication to sustainability is commendable. In 2022, the network set ambitious goals to become 'Carbon-negative,' successfully achieving Network Carbon Neutrality. Thus, it emphasizes its commitment to a sustainable blockchain ecosystem.
Expert Price Projections for Matic in 2023
Techopedia
Techopedia's Polygon price forecast suggested that MATIC could potentially reach $1.13 by the end of 2023. It is predicted with a minimum projected price of $0.95 and a maximum estimate of $1.31. It's essential to note that these predictions spanned the entire year, and the current quarter may witness fluctuations.


Coinpedia
Coinpedia's predictions encompassed a potential low of $0.40, an average price of $0.57, and a potential high of $0.74 for MATIC in 2023. As we approach the year-end, assessing how MATIC performs relative to these projections becomes intriguing.

Amb Crypto
AMB Crypto's prediction foresaw MATIC reaching $1.04 by year-end, with a bearish scenario placing it at $0.4. Their analysis indicated a price range of $0.69 to $1.04, with an average price around $0.86.

CoinCodex
CoinCodex's forecast suggested that Polygon might trade within a range of $0.503344 and $1.245612 in 2023. The upper price target implied a potential increase of 146.03%.
Changelly's technical analysis had previously anticipated a potential price range for MATIC, with a minimum estimate of $0.79 and a maximum projection of $0.87. The average trading price was expected to stabilize at approximately $0.82, offering a potential return on investment (ROI) of 67.3%.
As we approach the conclusion of 2023, it becomes evident that the cryptocurrency market remains exceptionally volatile and susceptible to a multitude of influencing factors. While expert predictions provide valuable insights, it's crucial to acknowledge that market conditions can swiftly shift.
Price Journey Of MATIC in Bitcoiva
The price journey of MATIC on the Bitcoiva crypto exchange has been nothing short of a rollercoaster ride. Back in April 2023, MATIC was trading at a robust $1.20 per token, instilling hope and excitement among investors. It was a time when the crypto market was buzzing with optimism, and MATIC's value reflected this sentiment.
Fast forward to the present day, and we find MATIC at $0.55 per token, marking a significant change in its price dynamics. The crypto landscape is known for its volatility, and MATIC's price movement is a testament to that fact.

For the most precise and up-to-date information regarding MATIC's price performance in this final quarter of 2023, it is advisable to consult reputable cryptocurrency trading platforms. Additionally, staying well-informed about the latest developments and trends within the cryptocurrency space is essential.
As always, exercising caution and conducting thorough research are fundamental practices when navigating the dynamic and ever-evolving realm of cryptocurrencies. Keeping a vigilant eye on market fluctuations and emerging news can help investors make informed decisions in this rapidly changing landscape.
Visit us at: www.bitcoiva.com