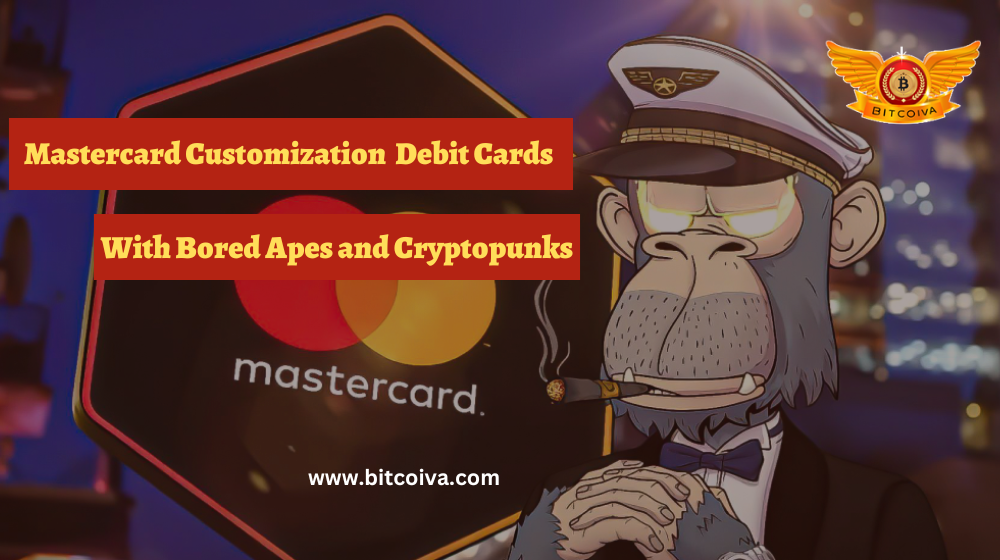 Mastercard, the largest provider of credit and debit cards worldwide, alongside Visa has teamed up with Hi, a crypto-focused bank with 3.5 million active customers despite little advertising, to inject new energy into the cryptocurrency ecosystem.
Blue-chip NFT owners can now personalize their Mastercard debit cards with avatars they can prove they own. Hi, which promotes itself as a financial software that supports both fiat and cryptocurrencies, and the credit card industry giant have partnered with Cryptocurrency India .
Owners of games like CryptoPunks, Moonbirds, and Bored Apes will be able to have the image of their favourite character imprinted on the plastic within their pockets.
The details are where the devil is as always. NFT debit cards , only offer Gold, Platinum, and Diamond members of HI's total of six membership tiers.
As of the time of writing, staking 100,000 HI tokens would require locking up around $5,000. Co-founder of hi, Sean Rach, said:
"Not only do the NFT cards look amazing, this is a great way for people to show which online community they belong to, but in the real world."
The cards promise to combine fiat and cryptocurrency payments . While also providing rebates on purchases, free subscriptions to lifestyle services, and benefits for travelling.
Christian Rau, senior vice president of MasterCard's fintech and cryptocurrency enablement division, added:
"As consumer interest in crypto and NFTs continues to grow, we are committed to making them an accessible payments choice for the communities who wish to use them. We are proud to be working with hi to continue to drive innovation in the market and enable these customizable cards together with the safety and security you'd expect from Mastercard."
To start, hi cards are available in the UK and throughout Europe. And just a few NFT collections get supported. Before a card may personalize, owners must confirm that they actually own a collection.
This is the most recent illustration of how NFTs are finding new uses in contemporary society. NFTiffs, digital credentials that entitle collectors to a jewel-encrusted, real necklace of their CryptoPunk, auction off by Tiffany & Co. back in August. There were only 250 available, and they were all gone in 20.
Cryptocurrency Fans
When it comes to the acceptance of cryptocurrencies, Mastercard has emerged as one of the most optimistic traditional payment processors.
The CEO of the major credit card company, Michael Miebach, posted on LinkedIn over the summer:
"We can unlock the full potential of blockchain technology when we make it easier to access and easier to use."
Miebach stated that Mastercard was collaborating with Binance to ensure that customers could use their Cryptocurrency Exchange India . This is to make purchases at more than 90 million merchant locations. In which with initial product rollouts taking place in Argentina.
Users of the prepaid Binance Card can make purchases and pay bills with Bitcoin and BNB. Like Crypto Currency Trading India, the cryptocurrency converted into fiat at the moment of the transaction.
Miebach remarked, suggesting that this is just the beginning:
"What could the blockchain industry look like in five years? We're seeing hints of that."
Mastercard and Hi collaborate to launch cards with CryptoPunks and BAYC NFT themes.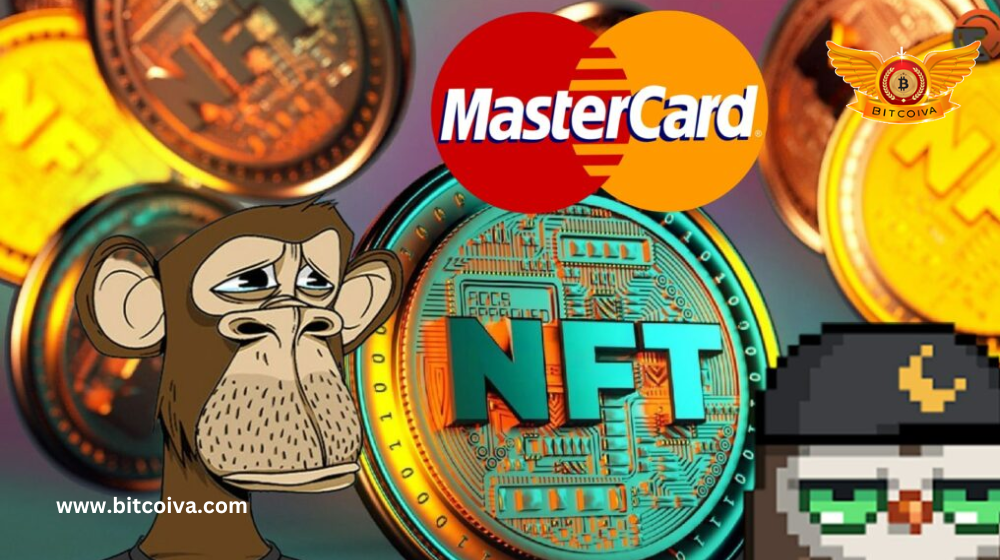 New Cards Will Be Dressed with Blue Chip NFTs
NFT avatars from various collections, including Moonbirds, CryptoPunks, and the Bored Ape Yacht Club, will show on the facades of the new Hi Mastercard. The owner of a specific NFT must be confirmed before a user is eligible for the exclusive NFT card. The distinctive card layouts will stand out from the competition. And act as a tangible credential signifying the holder's involvement in the Web 3.0 community.
The money stored on the NFT-glossed card can, of course, used in multiple ways. And it will support both fiat and cryptocurrency , including the most well-known stablecoins. Sean Rach, a co-founder of Hi, is certain that consumers will embrace the innovative NFT card. He says, "The ability to spend fiat, stablecoins, or other cryptocurrencies, along with enticing financial and lifestyle rewards, makes us convinced that our card is a game-changer in the market."
Gaining Access to a Hi NFT Mastercard
The Hi app offers six various ways to get the new NFT Mastercard. Usually according to the type of membership a specific consumer currently holds. The amount of the Hi Dollar (HI), the platform's native cryptocurrency, that a user has staked mainly determines their membership level.
The Hi Dollar (HI) stake minimum at the time of writing is less than $10. Making it simple for both new and seasoned NFT aficionados to sign up for the community-based banking software. The programs that Hi offers also give rebates on digital subscriptions and cashbacks of up to 10% on purchases.
According to CoinGecko, the native Hi Dollar (HI) currency is now trading at $0.051503. The $HI token has made notable gains of 20.4% over the past week and 3.7% over the previous day. Hi wants to give financial independence to at least 1 billion people worldwide as the initiative grows.
Bored Apes will appear on a Mastercard with NFT customization.
Only NFT avatars will support by the custom card.
The avatar must adhere to Mastercard's design guidelines.
You can obtain a Gold Membership by staking at least 100,000 hi Dollars.
Debit cards with (NFT) customization features from Mastercard and it allow users to add artwork to their cards .This is by using avatars from particular NFT collections.
The debit cards ,made available to Gold users through a cooperation with the European cryptocurrency trading platform hi. It allows them to customize them with an NFT they can verify they actually hold.
The Cards Will Support Fiat Transactions
One must stake at least 100,000 hi Dollars (HI), the platform's native token, in order to become a gold member. This sum is equivalent to about $4,600.
Cards are accepted everywhere. The user can use a Mastercard to make purchases in fiat cash, stablecoins, or whatever cryptocurrency they hold. Additionally, the different membership tiers come with perks including discounts on Spotify and Netflix subscriptions, cash back incentives, and hotel credits.
As consumer interest in NFTs and cryptocurrencies has grown, the payments business is dedicated to making them an accessible payment option for the communities who choose to utilise them.
Mastercard Has Aided the Acceptance of Cryptocurrency Payments
There will only be support for a select group of NFT collections, such as CryptoPunk, Moonbirds, Goblintown, Bored Ape, and Azuki. Owners of these NFTs must sign up as Gold members of hi. And confirm their possession of NFTs with the platform in order to acquire their personalized cards.
Additionally, the cards can only be used in the United Kingdom and in 25 EEA countries.
Due to the recent general decline in Crypto App India markets, the majority of blue chip NFT collections had their prices decline.
Due to the recent general decline in cryptocurrency markets, the majority of blue chip NFT collections had their prices decline.
The performance of blue-chip NFTs has been progressively improving since September 12, according to statistics provided by NFTGo. This might have reignited interest in the larger collections.
Mastercard has aided the mainstreaming of crypto payments by promoting the assets. By collaborating with several NFT marketplaces, it even made it feasible for Mastercard holders to buy NFTs in June.
Visit us on: www.bitcoiva.com