Due to established horse ownership,in NFT horserace horses can bred, trained, and raced in the real world, and a horse's value is based on its capacity to provide income. These characteristics can digitised using NFTs, with tokens providing complete evidence of ownership and the NFTs themselves serving to represent the different distinctive qualities and traits of a certain horse.
By using smart contracts to build NFTs on the blockchain, it is also possible to engage electronically with horse NFTs and train and race them. Different projects have different gaming mechanics, however many of these platforms share some concepts.
What are NFT Horserace
You need to comprehend NFTs in order to understand what NFT horserace is. A digital file that symbolises something of aesthetic worth referred to as an NFT (non-fungible token). While tangible works of art purchased by art collectors, the digital file and ownership rights purchased by NFT collectors.
NFTs often purchased using digital coins like Bitcoin and Ethereum, and the costs can extremely high. The most costly was Pak's "The Merge," which featured two white spheres on a black background and sold to 28,983 people for $91.8 million (or around $3,100 each). The most costly NFT that sold to one person cost $69.3 million.
The sums are still mind-boggling even if no NFT horsereace has ever sold for that much. Their horses have reportedly purchased for as much as $125,000, according to Zed Run, the earliest and most popular website for virtual horse racing. What possible factor could make a virtual horse so valuable?
Horses categorised as "very uncommon, rare, and common" on Zed Run. Simple at first, but becomes more difficult.
There are almost 90,000 possible combinations when the NFT horserace divided into groups according to their bloodlines, genotypes, breeds, genders, and coat colours. The horses with uncommon traits are worth more and have a higher chance of winning, which brings us to our next inquiry.
Is NFT Racing for Horses a Video Game
Yes, in a nutshell, but not quite.
In a conventional video game, you prevail over other players by showcasing your talent. The result of a virtual NFT horserace determined by chance, but it's not truly random.
Zed Run only allows 12 people each race. The buy-in could be anything from $2 and $50 depending on the race. After assembling a balanced lineup of the horses based on their qualities and prior results, the odds determined. The algorithm of the programme simulates 10,000 different races after the race has begun, but only one ultimately selected.
Despite the fact that a player cannot influence the race's conclusion, victory still requires a certain level of ability. Being patient is necessary for managing a stable and placing wise bets.
Digital horse racing a fantastic fit for the esports community because it combines strategy, personalisation, and 24/7 accessibility. The website streams race all day long, but users can save the videos for their own Twitch or YouTube channels.
Players are in charge and have the option to rest, sell, or even breed their horse with another to expand their stable outside of the racing simulation. The method in which the users' choices affect the horse's outcome is similar of a contemporary Tamagotchi. However, this one will get you some cash.
How Do NFT Horse Races Operate
Common components of NFT platforms for horse racing include
Ownable equine NFTs on the blockchain with their own metadata
Horse training and breeding plots of land Prize money for winning races
The NFT horses are quite demanding, just like their counterparts in the real world. They demand continual attention from the owner in the form of feeding and other equestrian activities. Some platforms also need the upkeep of stables on land parcels, necessitating continual investments in the NFTs.
Each NFT horse has its own set of specific metadata, including its genotype, coat colour, and bloodline.
A well-groomed horse NFT will have favourable statistics for each of these characteristics, increasing its chances of triumphing in a race that is appropriate for its condition.
Each race must approached strategically by the gamer. An entry fee required to participate in a race, and the prize money is distributed among the victors. Despite possessing a good horse NFT, races could still be lost if the animal lacked the proper characteristics for the event. This high level of unpredictability makes the races unexpected and makes the process of racing NFTs more fun. These races are driven by algorithms that provide certain conditions. On the NFT horse racing Discord servers, some horses are even treated like celebrities.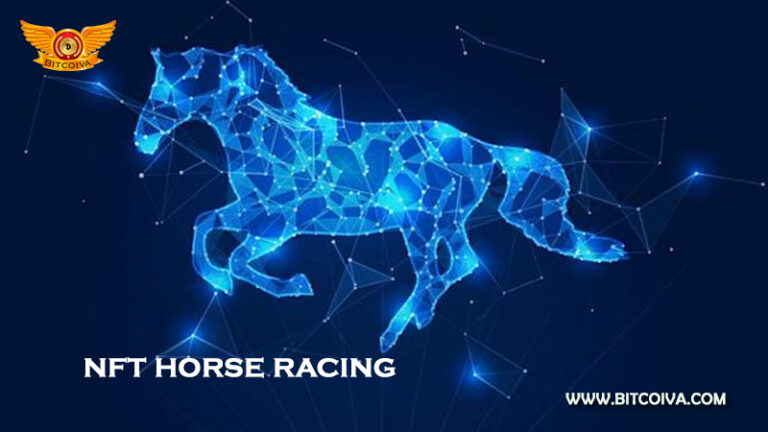 Horse Breeding NFTs
For a horse NFT to become competitive, it takes time and money. The game also has horse breeding, giving players new tactical chances to find horses that would have decent offspring. Each breeding horse's metadata should be examined for suitability and quality. Additionally, a social media approach is needed for this "selected breeding" in order to find gamers that have the right horse NFTs.
Horse breeding and training directly contribute to the financial result. Horse NFT breeders can improve their horses and offer them for sale on secondary markets, just like in the real world. For a quarter million dollars, a Zed Run breeder sold a stable full of NFT horses.
These virtual horses might eventually lose their value, though, if horse racing NFTs turn out to be a fad. Even the risk of blockchain researchers and e-sport competitors trying to manipulate the system through algorithm identification exists. If not addressed, this information imbalance could cost the innocent players money and time.
Leading 3 NFT Horse Projects
Zed Run has been a pioneer in NFT horse racing due to their straightforward organisation. Races occur every hour, every day of the year, on horses that have been raised specifically for competition. Zed horses have more than 70,000 followers on Twitter, and even famous people like Mike Tyson have bought them. Recently, the creators of Zed Run, "Virtually Human Studio," teamed up with the Melbourne Cup in Australia to expand their horizons into the world of horse racing.
DeRace is a whole NFT horse racing ecosystem where you may wager on races, take part in horse races, breed NFT horses with distinctive traits, develop your own NFT hippodrome, and more. You can also engage in races and earn DERC in the process.
The goal of Oly Sport is to develop a horse metaverse in which all activities take place in the same area. The platform, which will launch in December, will feature unique foods that can be extracted from land parcels to enhance horse qualities. The company will also link certain parcels of Oly Sport's land to actual properties, beginning with some acreage outside of Toronto, where the company is situated, to make the land more alluring.
Additionally, breeding horses is not necessary to participate; players can just purchase a horse that has already been built by another player or wager on the horses of other players. Bloodline and genotype are two crucial aspects to take into account when looking to buy a racehorse.
Horse racing in the virtual world is gradually beginning to replace horse racing in the real world. NFT horse racing is beginning to establish a reputation in the world of virtual sports thanks to its lower expenses and similarly high returns.
visit us on: www.bitcoiva.com