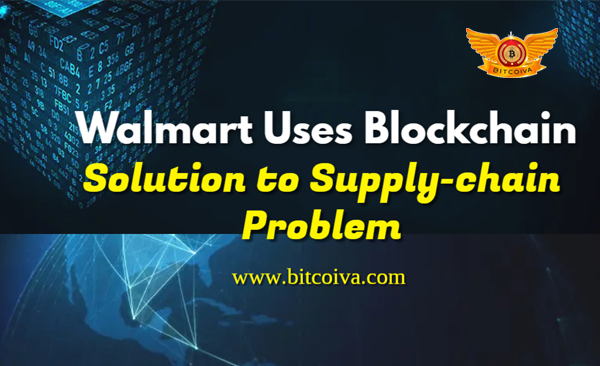 Large data differences in the invoice and payment process for freight carriers, which cause protracted payment delays and costly reconciliation processes, have plagued the transportation sector for decades. Walmart, a pioneer in supply chain management, is now automating the administration of invoices and payments for its 70 third-party freight carriers using blockchain.
Why is Blockchain Necessary For Walmart
Every year, Walmart Canada sends over 500,000 shipments to distribution centres and shops all around the nation using its own vehicles and outside transportation. Each invoice requires the independent calculation and accounting for more than 200 data elements. These comprise the places where each cargo is stopped, the amount of gasoline the carriers use, temperature updates, etc. As a result, the data is rife with errors.
The issue is that there are numerous incompatible information systems at the application level. As a result, reconciliation must be carried out manually, which is labour- and time-intensive.
By providing Walmart and its carriers with a shared single source of reliable information, automating the process by using a blockchain network eliminates the issue of incompatible corporate systems.
Before Walmart Implemented Blockchain, What was Done
Walmart has always made an effort to manage its supply chain more effectively and stay up with the times. What actions has Walmart taken to better its own operations and assist customers in getting goods at reduced prices?
Removing a Supply Chain's Weak Links
Early on, the business started to innovate its supply chain by getting rid of a few nodes. Before the first Walmart shop opened its doors in 1962, founder Sam Walton, who already owned a number of Ben Franklin franchises, carefully selected wholesale products and had them shipped right to his stores. Beginning to collaborate directly with manufacturers in the 1980s, Walmart was able to reduce prices and improve its supply chain management.
Later, Walmart implemented the Vendor Managed Inventory supply chain initiative (VMI). Manufacturers assumed control over the management of their own products at Walmart's warehouses through VMI. Over time, Walmart might anticipate having practically all product orders fulfilled.
Since then, the company's supply chain has undergone ongoing development, and one significant advancement is the Walmart blockchain monitoring system.
Strategic Vendor Alliances
Walmart has a long history of using strategic sourcing to locate goods at the greatest costs. As a result, the corporation has forged strategic alliances with the majority of its suppliers and demands the lowest prices in exchange for frequent, large-scale purchases. In its letter, Walmart stated that working closely with suppliers is one approach to achieve the goal of ensuring food safety, which is also a shared duty.
By establishing connections with suppliers, Walmart improved the flow of materials while requiring less inventory. Retail establishments, warehouses, and suppliers are connected in such a way that their network functions nearly as a single company.
The Inventory Strategy of Walmart
Cross-docking is a logistics practise used by Walmart as part of its inventory strategy. This means that with little processing or storage time, goods from a supplier or manufacturer are supplied straight to a client or merchant. With this method, Walmart may cut inventory costs and shipping expenses, speed up delivery, and get rid of inefficiencies.
Since Walmart distribution hubs are typically 130 miles from stores, drivers can carry goods there, where they are immediately stored, packed, and dispersed. Due to the huge cost savings from this inventory strategy, the clients could take advantage of shopping at extremely affordable costs.
Even while the existing solutions had positive effects, the supply chain still needed innovation. Blockchain aimed to digitize the operations of the food supply chain and give transparency to the decentralised ecosystem.
Journey of Walmart Store in Blockchain
Building a Food Trust with Walmart and IBM
Walmart used blockchain technology after learning from the drawbacks of conventional closed systems and being pleased with the outcomes of the pilot projects. Walmart then encouraged other food firms and even retailers to follow their lead by using the technology. The Hyperledger team later announced a cooperation with Ethereum, whereas the Walmart team was solely interested in how well it would work with other blockchain-based tracking systems.
The second move Walmart took was another partnership with IBM and the founding of the IBM Food Trust, which included companies like Nestle and Unilever. The first food safety programmed that helped make the world's food supply chain more open and safe was IBM Food Trust. Authorized members from suppliers to customers are now a part of the network.
More than 300 suppliers and purchasers have joined the network since the IBM Food Trust solution was introduced, which accounts for millions of packed food items on the shelves.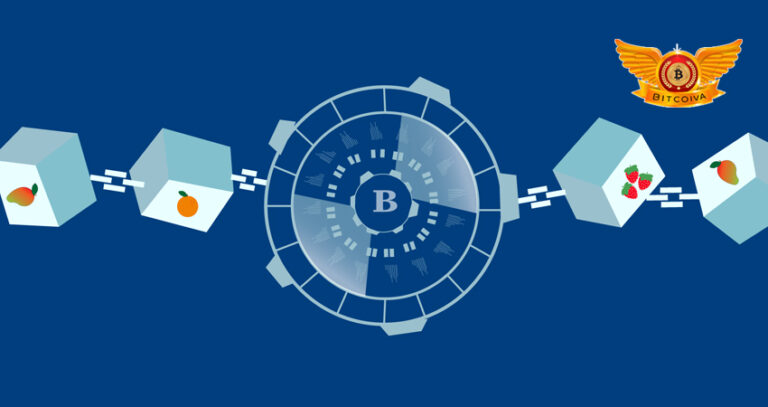 Walmart China's Blockchain Experimentation Continues
The successful completion of the pilot project did not mark the end of blockchain use in Chinese Walmart stores. In order to establish the new Walmart China Blockchain Traceability Platform based on the VeChainThor blockchain, Walmart China collaborated with VeChain, PwS, and others in 2019.
There were 23 product lines in the initial batch that was examined. Participants in the supply chain shared their data using blockchain technology, which also improved chain visibility and management effectiveness.
Chinese Walmart intended to utilize VeChainThor to track more than 50% of packaged fresh meat, 50% of packaged veggies, and 12.5% of all seafood purchases within a year.
Walmart makes the case that consumer confidence in food safety is important because China has experienced numerous incidents involving food safety. This tracking system from Walmart specifically targets their customers. Today, any consumer with a smartphone may scan a QR Code to obtain details on the origin and ingredients of their food, as well as information about the location, logistics, and inspection reports. Time stamps and cryptographic signatures are applied to all data by the party that records it.
Lettuce from Walmart in the US on Blockchain
Food safety is a significant subject in the US as well. 2018 saw a significant E. coli O157:H7 outbreak in romaine lettuce as well as Salmonella outbreaks in eggs, cereal, raw turkey, pre-cut melons, and even crackers. The outbreak resulted in 210 confirmed cases overall, 96 hospitalizations, and 5 fatalities.
American citizens were advised not to eat lettuce that came from the Yuma growing zone in Arizona by health officials from the Centers for Disease Control. However, not every lettuce package included a label indicating its origin, making it difficult for experts to swiftly pinpoint which lots were precisely linked to the illnesses. As a result, the market has to be alerted to the need to recall millions of romaine lettuce packs.
Walmart had to recall tainted leafy greens along with other stores. In response to the romaine lettuce incident, Walmart sent a letter to its suppliers. The letter essentially stated that Walmart Inc. was urging suppliers to list their food products on the blockchain.
The retailer mentioned its pilot initiatives, which it had worked on with IBM and many suppliers, and their encouraging outcomes. Walmart representatives said that by using blockchain technology, they might shorten the time needed to trace a food item, which would speed up and improve the recall process.
Stores From Canada Have Also Joined
In 2020, there was yet another news item about Walmart's blockchain usage. The national standard for billing and payment management for its Canadian locations is the blockchain-based supply chain platform DL Freight. Walmart Canada set a target to boost financial savings, operational effectiveness, and mutual trust with its supply chain partners. It has been implemented by 60 shipping firms.
As of 2018, Walmart was using IBM Blockchain powered by Hyperledger Fabric to trace over 25 items from 5 distinct vendors. In addition to mangoes and pork, products like strawberries, leafy green vegetables, chicken, dairy, packed salads, and baby formula are now required to be tracked using blockchain technology. The system makes it possible to track both the ingredients and the finished product.
Visit us : www.bitcoiva.com