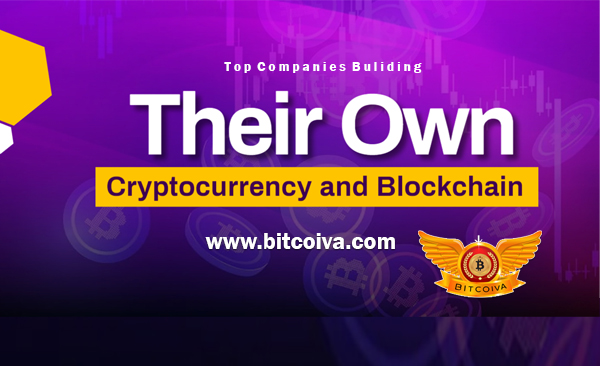 The market for digital currencies has changed as a result of the rising popularity of cryptocurrencies. Non-crypto enterprises now have or intend to have their crypto products. The convenience of transactions has increased dramatically over the past 10 years of cryptocurrency use.
Additionally, it has increased transparency in the e-commerce industry. This article examines 10 of the largest companies in the world that have no prior experience with cryptocurrencies but have produced or are currently working to build their digital currency.
Facebook
According to reports, Facebook is close to releasing its digital currency. According to information from Barclays internet analyst Ross Sandler, the creation of a cryptocurrency by the social media behemoth may increase the revenue of up to $19 billion.
Facebook and the Libra Association collaborated on the creation of the digital money known as Libra. This collaboration was also a part of one of Facebook's many initiatives. According to the organization, Libra will "empower billions of people." The goal is to help the billions of adults without access to bank accounts by using the money. With the help of Libra and Facebook, these adults will have access to a form of currency. The white paper for Libra outlines the operation of the project's wallet provider, Calibra. The document reads:
"To secure the separation of social and financial data and to establish and run services on its behalf on top of the Libra network, Facebook launched Calibra, a regulated subsidiary."
The fact that Facebook won't be running the coin is notable. It is only one of the Libra stakeholders, though. The social media juggernaut would nonetheless permit users to use the token for platform transactions.
Morgan Chase & Co
JPMorgan Chase is an international business with headquarters in the United States that specializes in financial services and investment banking. With $2.535 trillion total assets JPMorgan Chase is now ranked as the sixth-largest bank in the world. The financial institution has just started to focus on the bitcoin market. It is polishing off its initiatives to develop virtual money for its users and others. Umar Farooq, head of the blockchain at JPMorgan Chase, said the following to Yahoo Finance:
We have always been proponents of cryptocurrencies as long they are properly governed and monitored .We have always believed the promise of blockchain technology.
We think we have a special chance to responsibly grow the capabilities under the supervision of our regulators because we are a globally regulated bank.
The business also disclosed that a coin called the JPMCoin has already been developed by several engineers. The bank's wholesale payments clients will settle transactions using this digital token. Despite his distaste for Bitcoin, CEO Jamie Dimon and other senior bank executives have expressed support for the currency because they see a bright future for blockchain and the regulated digital currencies that run on it. This demonstrates how eager the bank is to develop a cryptocurrency for its clients.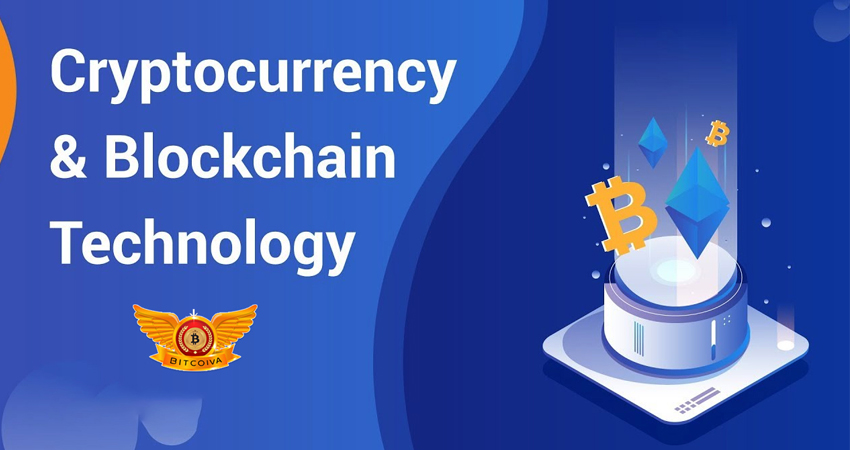 The Banking Institution has Cisted the Coin's Three main Purposes. Which are
Only for major corporate clients who need to make international payments.
Assistance with financial transactions.
Usage by big businesses who use the company's treasury services division. To swap out their dollars for the new coin is the goal.
Walmart
Walmart is another significant business that is studying the concept of digital currency. Recently, the chain business submitted a patent application for its cryptocurrency. Previously, Cointelegraph claimed that the business might be searching for a different method of payment for its users and staff.
According to Walmart, it intends to offer a "vendor payment sharing mechanism." Any payment made for the goods offered by the retail establishment or the services it provides to its clients will be processed by the system. The money will be a stablecoin backed by fiat, most likely tied to the dollar. The main goal is to expedite transactions and make it a viable tool for paying for food, possibly taking the place of credit or debit cards.
Clients might gain from the coin's additional crucial feature, which, when combined with artificial intelligence (AI), would propose products to customers while taking their preferences and spending power into account. Walmart has not yet given the coin a name, however, there are suggestions that it will be called Walmart Coin.
AirAsia
The low-cost airline AirAsia is coming from Asia. The airline's decision to introduce its own cryptocurrency, BigCoin, is more evidence of its openness to investigating the finance industry. The founder and CEO of AirAsia, Tony Fernandes, discussed the company's aim to possess its cryptocurrency. The airline's CEO indicated that it intends to explore new markets, beginning with the introduction of a cryptocurrency through an ICO (ICO).
The CEO continued by outlining the company's plans for using the coin. The airline would move its Big Points reward program on the blockchain, he claimed. He observed:
"With Big Loyalty, a product that can serve as a type of cash, and the payment network we're developing, the two can work well together. You can use that currency thanks to our ecosystem. Having useless money is pointless."
This is a response to the reality that the majority of Southeast Asian citizens do not work in their home countries and is a part of the founder's efforts to make the business cashless.
They use remittances to send a sizable amount of money across borders as a result.
If AirAsia is successful in launching its digital money, it will become the first airline in history to accomplish this. After that, clients can effortlessly utilize the coin to pay for additional seat options, in-flight meals, and other relevant services. The intention is to release that within the following three to six months.
Group Mitsubishi UFJ Financial (MUFG)
According to information from the largest bank in Japan, Mitsubishi UFJ Financial Group, its banking arm, the Bank of Tokyo-Mitsubishi UFJ, plans to introduce a cryptocurrency. In 2019, the financial juggernaut will test the MUFG Coin on roughly 100,000 accounts after spending several years developing it.
The president of MUFG, Kanetsugu Mike, reportedly stated that the bank wants to introduce a digital currency before the year is out in Cointelegraph Japan. The bank's app must be downloaded by customers. When they do, a digital currency conversion will be carried out automatically on their account balances.
Users will be able to transfer the currency to the accounts of other participants as well as use it to make payments at establishments including restaurants, convenience stores, and other shops.
If this happens MUFG will be the biggest financial corporation with a cryptocurrency created specifically for the organization. The bank is currently the biggest in Japan and the sixth largest in the entire world.
Intel Corp. Arias
The technology firm Arias Intel Corp. has media and gaming-related activities for mobile devices. The business declared in 2018 that it was creating the private cryptocurrency iNEO. The business sought to develop a cryptocurrency that might serve as a common form of payment. Therefore, users can finance smart contract transactions using digital money. They will also be able to use it to make purchases of products and services.
The coin will initially be included in the company's range of mobile applications and games. Along with other open-source interfaces, the coin will also have an application programming interface (API). The corporation wants to provide a platform for other developers so they may generate additional revenue streams for the digital juggernaut.
The start-up claims that it wants to use the potential of blockchain technology to address security and payment difficulties, two of the main problems that businesses face.
They intend to employ blockchain technology's characteristics to address the present banking and regulatory issues the cannabis business is facing. In addition supply chain verification is made simple by it. Arias Intel Corp. will create the iNEO Protocol, a blockchain system that enables transactional administration by merchants, to meet its objectives.
This mission will be assisted by an iNEO app and a point of sale system. Users may easily use their digital currency thanks to the iNEO app. All transactions and money will be generated by computer code. As a result, they cannot be observed, altered, controlled, or otherwise manipulated.
Amazon
Amazon, a major player in retail, is said to be developing a legitimate digital currency. This is supported by recent patent filings and the registration of domain names connected to cryptocurrencies, such as AmazonCryptocurrency.com, AmazonEthereum.com, and AmazonCryptocurrencies.com.
In addition, the business already uses an Amazon Coin, which it refers to as a "digital currency."
Although this coin functions more like a gift card than a regular cryptocurrency, it may also indicate that this is a test version of a blockchain-based product in the future. Changpeng Zhao, the CEO of Binance's cryptocurrency exchange, is of the opinion that Amazon will eventually have to develop its own cryptocurrency.
The eventual management of the more than 12 million products listed on the website's global marketplace might be aided by Amazon's native cryptocurrency. The currency may also make it possible to execute more than 600 transactions per second, which is how many sales Amazon really makes per second during its busiest shopping times.
Additionally, it is intended that additional Amazon services, like Twitch, Amazon Prime, and Audible, will take cryptocurrencies. Once the coin is implemented across all of its platforms, it is anticipated that the retail outlet won't need to maintain its websites and fiat currencies that are specialized to particular regions.
Tencent
Tencent has introduced their cryptocurrency, QQ Coin, which is another Asian company with an interest in cryptocurrencies.
The Chinese corporation is well-known throughout Asia. It is the driving force behind WeChat, a messaging app with around 1 billion daily users. QQ is an instant messaging platform that was developed by a Chinese firm. More than 800 million active users use QQ each month.
Tencent introduced QQ Coins in 2005; the business had initially created them to make it simpler for customers to make online purchases for its services and games. In April 2014, the coin was being used by more than 200 million individuals.
Google
Google has now joined the growing list of businesses that considering getting engaged in cryptocurrencies in the future, which may lead to them developing their own cryptocurrency, after years of scepticism and hesitancy. According to rumors, the business planned to ask Ethereum co-founder Vitalik Buterin for help with the blockchain project. Google made an approach for Charles Hoskinson and Duncan Coutts, the CEO, and director of engineering of IOHK, respectively, after he rejected them.
The tech behemoth might be gradually laying the foundation for its virtual currency. The corporation is also intrigued by Cardano, a cryptocurrency renowned for its durability, scalability, and sustainability. In either case, there is no denying Google's desire to have its own coin.
The creators of the cryptocurrency trading site Gemini, Cameron, and Tyler Winklevoss, voiced their hope that Google would establish its own cryptocurrency in addition to the other FANG companies (Facebook, Amazon, Netflix, and Google). In a July interview with CNBC, they stated: "We expect that within the next two years, every FANG business will have some cryptocurrency project."
Rakuten 10
Also expressing a desire to participate in the cryptocurrency race is Rakuten. Rakuten, known as the "Japanese Amazon," unveiled its cryptocurrency, Rakuten Coin, at the 2018 Mobile World Congress in Barcelona.
The company's CEO, Hiroshi Mikitani, claims that Rakuten is likewise moving to adopt a "borderless" currency, though no release date has been set. Some of these products and companies are:
Online purchasing
Professional athletics
Banking.
Media.
Card payments and credit.
Analysis of data and marketing.
Customers of these services will be able to transact using the digital currency once the Rakuten Coin is available. "Essentially, our aim is to re-establish the network of stores and merchants," Mikitani continued. We want to act as a catalyst rather than cut them off from their customers.
Although a number of businesses have maintained a neutral stance regarding the usage of blockchain, the recent participation of leading blockchain players is likely to play a significant role in persuading others to change their minds and join in.
As an illustration, some professionals predict that things will improve in the near future. Paul Richard Brody, principal and worldwide blockchain leader at Ernst & Young, is one of those that agree with this statement.
Visit us : www.bitcoiva.com