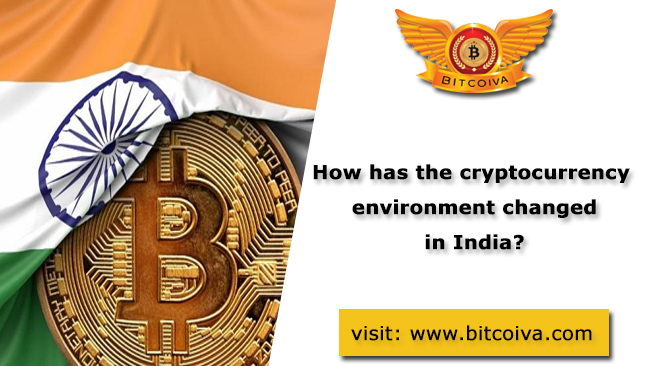 We're sure that even people who hadn't heard of cryptocurrency before are now well-versed in them. This is due to the Supreme Court's recent ruling that authorized cryptocurrency trade in India using INR. This is now feasible since banks may conduct transactions with bitcoin exchanges and Crypto trading platform. This has sparked the curiosity of present and future bitcoin investors.
CRYPTOCURRENCY EXCHANGES IN INDIA
Exchanges are online services that allow you to swap one cryptocurrency for another or for fiat money, such as INR. These exchanges connect buyers and sellers in the same way that traditional stock markets do (without the intermediaries). Traders may purchase and sell Bitcoin on the platform by placing a market order or a limit order.
Bitcoiva is one of the world's most adaptable cryptocurrency exchange India, offering a quick, safe, and secure platform .This platform makes crypto trading very simple. It is an all-inclusive cryptocurrency ecosystem that provides a professional trading platform to all sorts of traders. It includes spot, margin, futures, and fiat-to-crypto trades.
Following the Supreme Court's authorization of cryptocurrency trading in INR, numerous Indian crypto exchanges have created a new P2P trading model. This model allows Indians to withdraw and deposit INR while trading in cryptocurrencies. Buying Bitcoin in India has gotten more convenient and accessible as the UPI method of deposit and withdrawal has been enabled.
Bitcoiva has also released an app under the name Bitcoiva. It is the easiest Bitcoin buying tool, allowing you to buy Bitcoin in only three easy steps.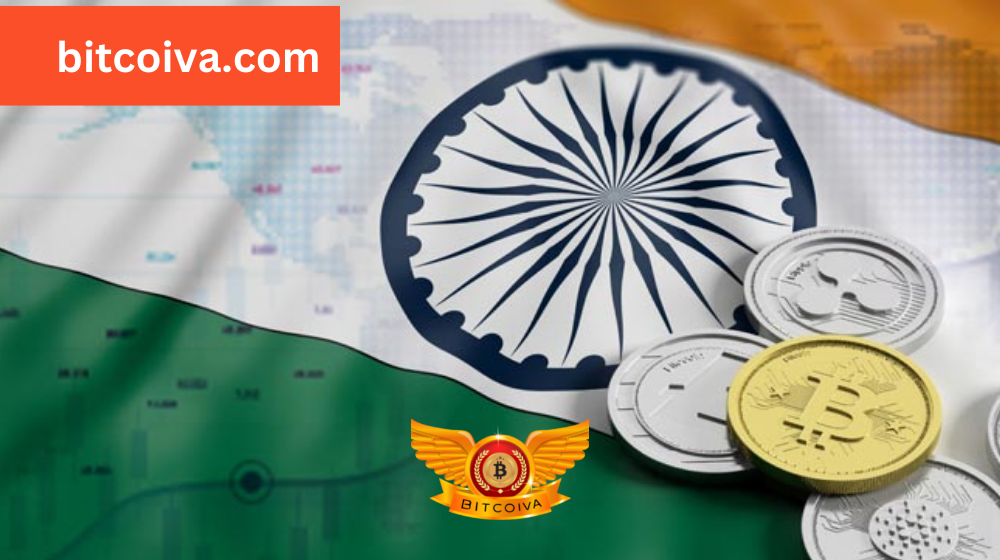 INR EXCHANGE FOR CRYPTO
The Supreme Court's ruling has resulted in a significant increase in bitcoin values. It reflects a favorable attitude toward the verdict and cryptocurrencies in general. This decision appears to have given investor's confidence that they may transfer their Bitcoin into INR and vice versa. Where, without fear of legal ramifications.
The fact that all Indian crypto exchange India now accept INR is the the purchase of various cryptocurrency India. It allows investors to acquire cryptocurrencies of their choosing without changing their currency. This also implies that investors and sellers will no longer have to rely solely on peer-to-peer trading techniques. But will be able to purchase and sell bitcoins directly.
To top it all off, the price of bitcoin has dropped significantly as a result of a combination of circumstances. Including the impact of the coronavirus epidemic and a worldwide recession. Before opting to invest, you may examine the Bitcoin Price in Indian Rupees. And check on how it has performed in recent days by clicking here.
IN INDIAN EXCHANGES, CRYPTO INSTRUMENTS LIKE MARGIN AND FUTURES TRADING ARE AVAILABLE
Before we go any further, it's important to understand the two main ways to invest on cryptocurrency exchanges. Futures and margin.
What exactly is a futures contract? When two parties sign into a futures contract, they agree to purchase or sell an asset or security at a certain price on a future date. Bitcoin or altcoins are commonly used as the underlying terms for crypto futures contracts. The price of crypto futures follows the price of the underlying cryptocurrency in a linear pattern.
In order to enter into a futures contract between two parties, the exchange needs both parties to provide collateral, known as margin. The margin amount should be sufficient to cover the deal's loss. As a result, the margin for launching a futures contract is typically minimal in comparison to the position that leads to leverage.
Futures and margin trading in the cryptocurrency market, enable more leverage and are thus appealing to investors. The availability of Margin and Futures, as well as the option to transfer bitcoin into INR and vice versa, is a huge boost to the Indian crypto scene. Previously, margin and futures trading in cryptocurrencies could only be done through international exchanges. Bitcoiva now offers single-point access to all world-class products using a single account.
CONCLUSION
The Supreme Court verdict against the RBI prohibition appears to have had a significant influence on the cryptocurrency market in India. In which it leads to an increase in the number of new investors and providing a slew of benefits to current ones.
Visit us at: www.bitcoiva.com