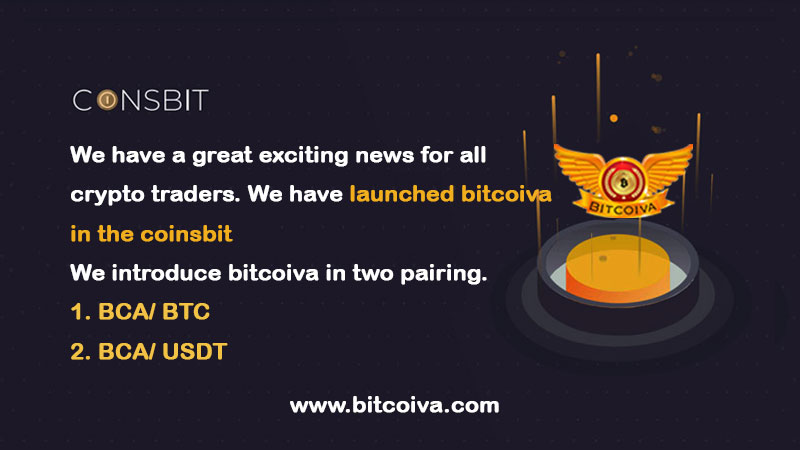 Coinsbit is an Estonia-based cryptocurrency exchange that is legitimate, secure, and trustworthy. At Asian Blockchain Life 2019, it was selected as the best cryptocurrency exchange in India of 2018. An authorized, secure, and reliable cryptocurrency exchange is Coinsbit, which has its headquarters in Estonia. It won the award for the best cryptocurrency exchange of 2018 at Asian Blockchain Life 2019.
What is Coinsbit?
Coinsbit is an Estonian-registered crypto exchange India platform that was established in August 2018. With millions of active users, the platform has successfully established itself in the cryptocurrency market and is now flourishing in over 73 active crypto markets.
Coinsbit supports popular stablecoins like Tether, Paxos Standard, and others in addition to well-known cryptocurrencies like Bitcoin, Litecoin, and Ethereum. It is one of the few exchange platforms for cryptocurrencies that offers two versions (classic and pro), each with various features based on the traders' prior experiences trading cryptocurrencies.
While the standard model offers all the advanced technical and analytical features intended for more experienced traders, the Pro variant just includes fundamental charts and volume data. Along with a market depth that compiles trades conducted across the Coinsbit cryptocurrency exchange, it also provides a substantial variety of trade indicators accessible across different trading time frames.
The platform provides a vibrant OTC market for smaller, lesser-known coins, an IEO (Initial Exchange Offering) platform for new cryptocurrency issuances, a peer-to-peer lending platform, as well as a strong platform for establishing various staking pools.
What Makes Bitcoiva Unique?
Bitcoiva, which launched in June 2020, is one of the fastest-growing, largest, most secure, and leading cryptocurrency trading platforms. It is a cutting-edge cryptocurrency trading platform that supports a wide range of transactions such as Fiat to Crypto, Crypto to Crypto, and direct buys. In this platform, you may trade over 170 different Indian cryptocurrency coin and 560 different pairs. Bitcoiva's own currency token, BCA, has a 21 million volume.
"Bitcoiva has successfully completed 2 years and now entering the 3rd year." Bitcoiva has come a long way and have achieve many things in a short period of time.
How does Coinsbit work?
Coinsbit offers a crypto platform India, similar to the majority of other cryptocurrency exchange India, where buyers and sellers may come together to purchase, sell, or exchange their crypto coins for either other cryptocurrencies or fiat money. Immediately after a trade is completed on the Coinsbit platform, the exchange levies a trading fee.
It intends to set itself apart from the competition by introducing a number of new features. It will protect all users' privacy and will not need borrowers to provide their credit history. An investment box service is also in the works, which would reward consumers who deposit cryptocurrencies by offering them interest on a variety of coins.
Launched Bitcoiva in Coinsbit
We are happy to share this wonderful news. Within a short period of time, we have reached immense heights with the help of crypto traders. We have launched bitcoiva in the coins bit. Which is one of the leading crypto exchange platforms. We introduce this exchange in two pairs.
1. BCA/BTC
2. BCA/USDT
Visit us at: www.bitcoiva.com