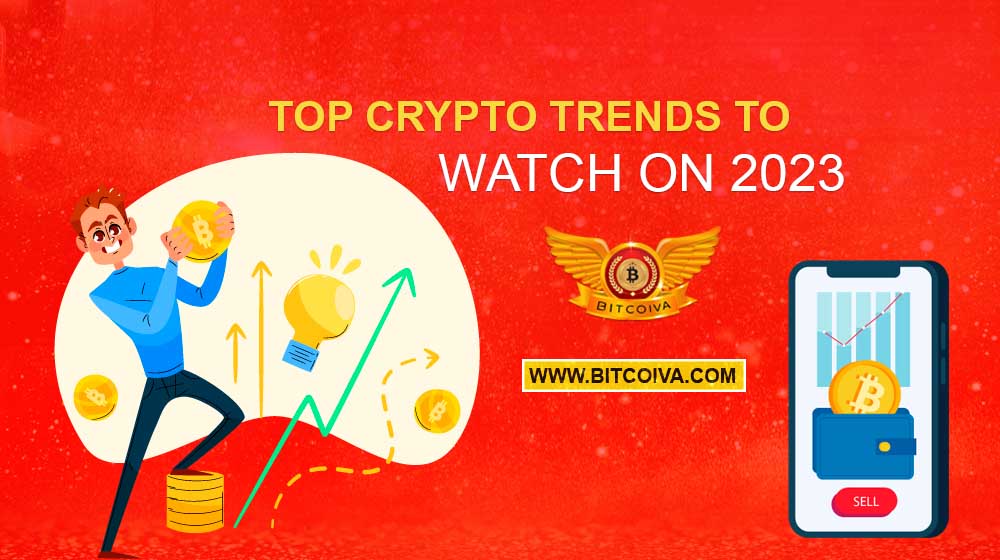 Cryptocurrency has gained enormous popularity and is currently a hot issue. The cryptocurrency market is growing more fascinating as it experiences both all-time highs and significant losses. The crypto trends keeps raising impact of cryptocurrency growth in the marker. in It makes sense that people are becoming more interested in crypto trends and want to know how they will develop in 2023. Keep reading to learn what's in store for you as you get a taste of the bitcoin trends to come in 2023.
What does Cryptocurrency Future Holds in 2023
The interest in cryptocurrencies has increased significantly. Globally, it has grown in popularity.
Crypto Exchange Platform are still a relatively new phenomenon, therefore there is a lot to discover and learn about them.
Top 10 Crypto Trends Revolutionizing the Industry
Regulation of Cryptocurrencies Regulations
The Largest Crypto Exchange In India, bitcoin sector will keep working on exact regulation of cryptocurrencies on a global scale. Legislators are actually creating laws and implementing regulations to make Bitcoin safer for investors in Washington, D.C., and around the world.
The current situation calls for greater control since it will dissuade cybercriminals. The regulation could face challenges, though, as several organisations might not have the authority to monitor everything.
For Investors, What would the New Legislation mean?
Provisions for crypto tax reporting in the $1.2 trillion infrastructure package signed by the American president in 2021 are anticipated to make it simpler for the IRS to monitor crypto activity among Americans.
The new legislation is anticipated to make it easier for investors to track any capital gains or losses on their cryptocurrency holdings. The new regulations may also make it simpler for investors to properly disclose cryptocurrency transactions.
In already unpredictable markets, regulatory news may have an impact on the price of cryptocurrencies. Many experts do, however, reaffirm that regulation is advantageous to the sector. In the end, reasonable regulation will transform the game for everyone.
Approval of Crypto ETF
A significant development occurred in 2021 with the launch of the first Bitcoin ETF on the New York Stock Exchange. The innovation is a new, more traditional way to Cryptocurrency Investment Platform In India.
Investors can immediately purchase cryptocurrency through conventional investing brokerages with the BITO Bitcoin ETF. The investors can do this using their existing accounts at Fidelity or Vanguard, for example.
Although the fund may be connected to Bitcoin, some experts claim that the BITO ETF is insufficient because it may not own the cryptocurrency directly. The fund has contracts for Bitcoin futures.
While Bitcoin futures generally mirror the movements of the actual cryptocurrency, according to experts, they may not directly reflect the price of Bitcoin. Investors might want to keep holding out for a Bitcoin ETF as a result.
The SEC has previously thought about approving ETFs in this situation, but BITO is the first to receive support. A crypto ETF like BITO will ultimately carry the same level of risk as any other crypto investment.
Bitcoin Will Continue to Fade
Even after reaching a peak of about $70,000 in 2021, bitcoin may continue to be under pressure. When the year began, Bitcoin had reached $29,000. Investors anticipate a gloomy trend in the established cryptocurrency in 2023 due to the significant gains.
Some experts predict that Bitcoin will almost completely erase all of its gains from the last 18 months. Some experts, though, believe that bitcoin will pick up again and eventually surpass $100,000.
Continued NFT Market Growth Is Anticipated NFTs
With the access to decentralised funding possibilities that NFTs provide, artists and producers have benefited greatly. This aspect gives them more leeway when it comes to funding their creation.
The good thing about their using NFTs based on blockchain technology is that they are fairly safe. Additionally, they support ownership of the digital asset authentication.
Artists and other creators who profit from access are embracing NFTs more and more. Finally, experts point out that the value of the NFT market may rise in the crypto market.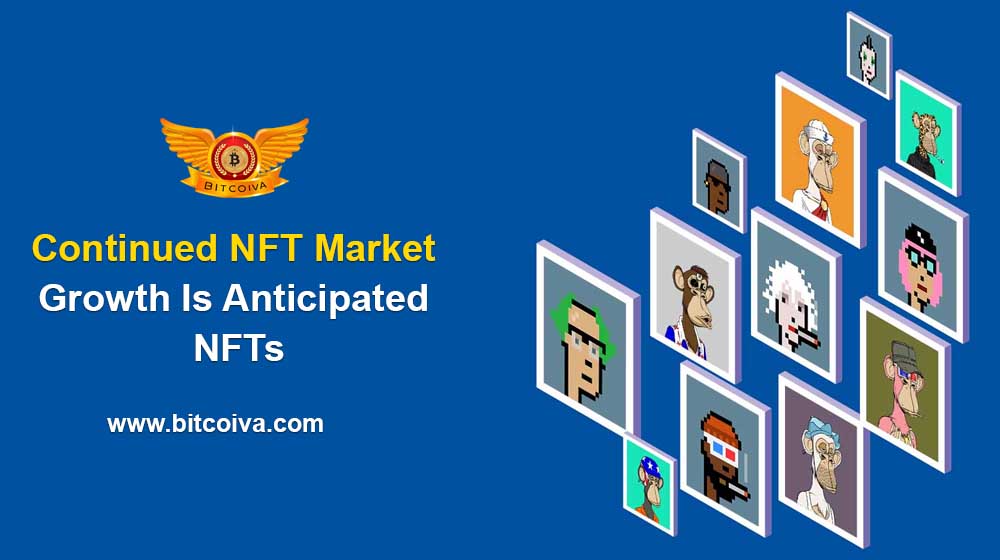 Web 3.0 to Make an Impact
The third version of the internet, known as Web 3.0, is already making a lot of waves, so keep an eye out for it in 2023 and beyond. Web 3.0 offers a viable option for those who want to finance their websites independently of big businesses that operate servers or levies high fees.
One advantage of Web 3.0 is the ability to customise the internet. Moreover, preventing a single point of failure (for example, when a specific social website crashes, it will not affect the activities during the crash period).
Additionally, as Web 3.0 gains popularity, it will benefit a number of other cryptocurrencies connected to the third generation of the internet, including Helium, Livepeer, and Ethereum.
New Features for Corporate Crypto, More Dynamic Use Cases
More businesses are now choosing Crypto India Exchange with confidence. Some titanic companies, including Disney, Microsoft, Google, and Apple, have announced their entry into the crypto world. Additionally, one may observe a surge in the dynamic use cases for crypto assets, such as NFTs and metaverse integrations.
For instance, Microsoft is developing a "SharePoint"-based solution in this context that will enable employees to connect with one another more effectively, regardless of their physical locations. The "Virtual Office" blockchain-based project aims to increase the dynamism of business communication.
It's also important to keep in mind that as corporate venture interest increases, more applications for cryptocurrency goods and services could emerge.
Reaching the Full Potential of Ethereum 2.0
In December 2020, Ethereum 2.0 (also known as Serenity) was introduced (launched) to the commercial world. Its improvement, though, is planned to happen in phases. In the end, the Proof of Stake (PoS) blockchain network's complete switchover to Proof of Work (PoW) demonstrates how the most recent Serenity upgrade has not yet reached its full potential.
Intensification of Layer 2 Smart Contracts
Smart contracts for Layer 2 (L2) are gaining popularity, and experts believe that this trend will continue. Because they have their own settlement layer, Most Popular Cryptocurrency In India like Bitcoin and Ethereum fall under the category of "Layer 1" cryptocurrencies.
Blockchain networks at Layer 1 cannot scale, though. In order to gain higher scalability, it was thought that a different framework (i.e., Layer 2 smart contracts) should be built on top of them. Because they enable the infinite scaling of cryptocurrencies, L2 smart contracts are crucial for achieving widespread adoption of cryptocurrencies.
The Adoption of Green Energy Will Continue to Be Driven by Crypto
Due to their detrimental effects on the environment, cryptocurrencies have come under fire. For instance, just in the United States, bitcoin mining generates an estimated 40 billion pounds of carbon emissions.
The Proof of Work (POW) requires the usage of energy produced from fossil fuels because of the considerable carbon emissions. However, the aspect is gradually shifting as new blockchain networks routinely begin to use more environmentally friendly consensus techniques.
It's interesting to note that the acceptance of green energy has been strongly influenced by efforts to develop a more sustainable consensus system.
Visit Us On: www.bitcoiva.com