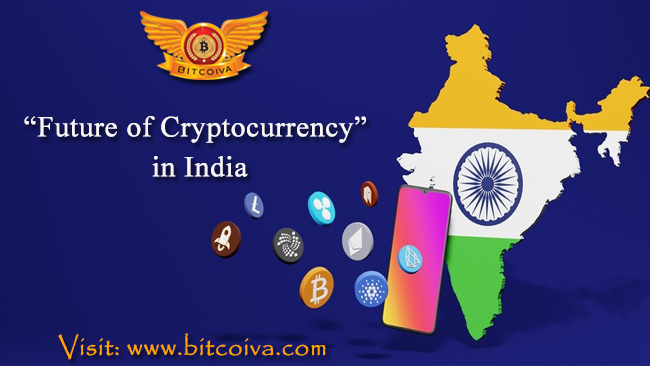 The financial industry has been greatly influenced by the technology revolution. Cryptocurrency India is one famous example. It is one such immersive technology that is supported by blockchain technology in order to maintain the identity secure and anonymous. It is a sort of money that is decentralised. Many cryptocurrencies have developed in recent years, including Bitcoin, Ethereum, Ripple, and Monero.
Many individuals have begun to invest their money in cryptocurrencies, while others remain sceptical. Because of the uncertain and decentralised nature of cryptocurrencies, several nations have outright outlawed them. India, too, believes cryptocurrencies to be unlawful and has given the authority to halt its commerce. This has caused a schism in the financial community.
Let's have a look at what the best financial bloggers have to say about cryptocurrencies:
Deepak Shenoy
"Blockchain, in my opinion, has a bright future in India".
Blockchain will be increasingly useful in the near future because it has the ability to create digital ledgers that provide transparency, security, and integrity.
Deepak's bio:
He is the creator of capitalmind.in. At capitalmindwealth.com, he does stock and market research as well as wealth management.
Website: https://capitalmind.in/
Facebook: https://www.facebook.com/capitalmind.in/
Twitter: https://twitter.com/@deepakshenoy
Pankaj
"Cryptocurrency has a good possibility of entering the mainstream economy in the near future as a result of the digital revolution". Many organizations embrace various cryptocurrencies powered by blockchain technology, such as bitcoins and Ethereum.
However, due to an uncertain regulatory structure, digital money in India remains out of reach for us. Digital frauds, hacking attempts, and money laundering have sparked widespread scepticism among leaders and the general public. Alternatives that are safer and more transparent to the cryptocurrency can be created in the future to completely replace it. The top Cryptocurrency in India, in my opinion, has a long way to go since I don't think I'll be able to pay my expenses with it in the near future.
Pankaj's Bio
He is a Financial bloggers for New Patrolling, a leading Indian news website that focuses on money, entertainment, sports, politics, and other topics.
Website: http://www.newspatrolling.com/
Facebook: https://www.facebook.com/newspatrolling
Twitter: https://twitter.com/newspatrolling
Amit Agarwal
"Even though the government and banking industry despise cryptocurrencies, it is true that the digital currency is the solution to a costly and time-consuming transaction procedure." However, I still advise you not to invest in cryptocurrencies because it is still in its early stages of growth.
Amit's bio:
He works full-time as an investor and trader. He has over ten years of expertise in the stock investment and trading area.
Website: http://www.investorzclub.com/
Twitter: https://twitter.com/agrwal_amit
Paritosh Sharma
"Before delving into cryptocurrencies, I'd want to draw your attention to events that transpired in the previous 2-3 years". Demonetization in India resulted in the cancellation of 86 percent of the money in denominations of 500 and 1000.
People were compelled to look for an alternative to money, and bitcoins stepped in to help. Due to the scarcity of actual cash, many organizations were forced to conduct their transactions in the form of bitcoin. This led to significant investment in digital money.
Blockchain's future, in my opinion, is bright. Distributed and aggregation applications have the potential to dominate the industry in the near future. You only need to invest in cryptocurrencies. Companies will soon be able to compensate their employees with digital currency like bitcoins, Ethereum, and so on.
Paritosh's Bio
He is a rising Financial blogger with a keen interest in blogging and value investing. He has been an investment advisor for the past seven years.
Website: https://ispeaksforum.com/
Facebook: https://www.facebook.com/speak2india/
Twitter: https://twitter.com/ispeaksforum
Suman Kumar Gayen
"Bitcoin's high demand validates the progress of cryptocurrency and blockchain." The Reserve Bank of India has not yet legalized cryptocurrencies in India since there is no mechanism or framework in place to accommodate the decentralized and unregulated digital money.
Furthermore, they lack the necessary infrastructure to manage cryptocurrencies outside of the internet. One cannot, in my opinion, ignore the technology that can address the situation. We simply have to wait and see how long it takes for cryptocurrencies to take off in India.
Suman's Bio
He is the founder of Investdunia and a financial blogger who works for an engineering and construction firm.
Website: http://investdunia.com/
Facebook: https://www.facebook.com/investdunia/
Twitter: https://twitter.com/investdunia1
Shabbir Bhimani
"The future of cryptocurrency is magnificent globally." Looking at the current Indian scene, I believe we are lacking in technical innovation.
Indians are being relocated to other nations to work on the development of their cutting-edge technology. Multinational corporations such as Google, Facebook, and Amazon, which did not exist a few decades ago, are thriving. Indians are providing a significant contribution to the advancement of technology; however Indian firms are doing very few technical advances. The reason for this is that Indian corporation's favour B2B strategy, whilst international companies want a B2C approach.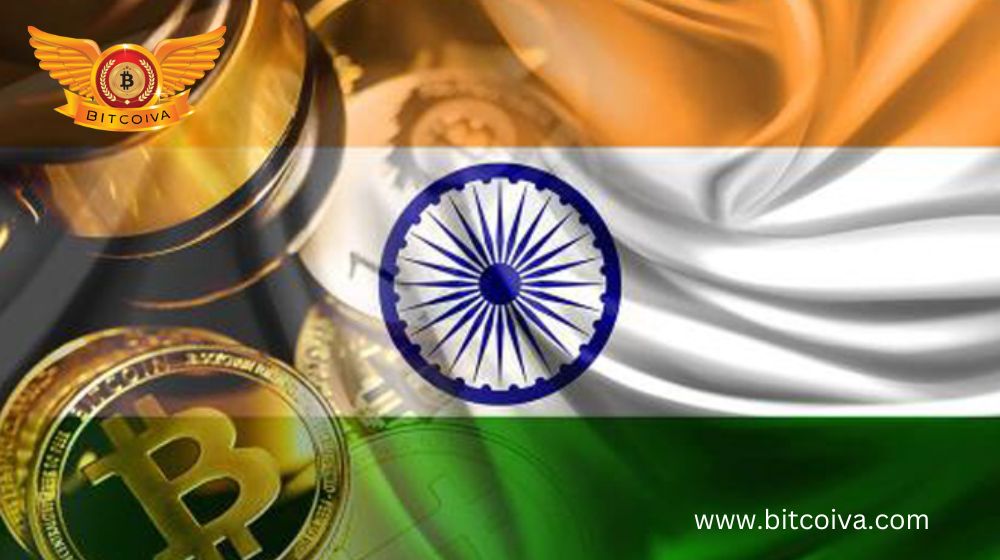 Financial Bloggers
Similarly, blockchain is an astonishing breakthrough that has the potential to transform the landscape of money transactions and administration. But, once again, my opinions on India are diametrically opposed, since it will take time for India to execute rules and policies in this fast-paced technology world owing to a lack of modern technical infrastructure. But if the Indian cryptocurrency coin is adopted by the Indian government, I'll be pleased to be proven incorrect.
Shabbir's Bio
He is a multi-faceted individual who works as a trader, consultant, investor, and blogger. He also advises fellow investors on where to invest their money and at what price.
Website: https://shabbir.in/
Facebook: https://www.facebook.com/chartpatterns/
Twitter: https://twitter.com/shabbirbhimani
Vikas Agarwal
"At this moment in time, the future of cryptocurrencies in India appears cloudy to me." Because it is a decentralized currency, our Finance Minister, Arun Jaitley, has announced that the usage of bitcoin in any form would not be accepted and that the nation will eliminate it as soon as possible.
Blockchain technology is being used for payment structures throughout the country, and the government has said publicly about it. They do not promote the use of crypto trading platform in India of cryptocurrencies.
This form of peer-to-peer transaction is highly risky in the absence of a central housing system or administration. There are so many murky areas that Indian government officials are confused about how to establish rules and regulations to maintain proper control over the most popular cryptocurrency In India.
Vikas's Bio
Vikas Agarwal is a Chemical Engineering graduate of IIT-Varanasi. He is the Founder and CEO of Finaacle.com, a website that provides investing advice. He is a Business Development Professional at heart, but he is also a Value Investor. Also He contributes articles to Finaacle that focus on simplifying the art of investing and the reasons for human error in investing. He also discusses his own investing experiences as well as lessons learned from some of the greatest investors of all time.
Website: http://www.finaacle.com/
Facebook: https://www.facebook.com/finaacle/
Twitter: https://twitter.com/finaacle
Sandeep Kanoi
Many firms involved in blockchain and cryptocurrencies have petitioned the Supreme Court of India to overturn bitcoin limitations. This has prompted the finance minister to convene a committee led by the DEA secretary to develop a set of regulations and guidelines to govern the usage of cryptocurrencies in the Indian market. Once the plans have been finalized, they will be submitted to Parliament for approval.
The committee is currently weighing the pros and cons of using cryptocurrencies and digital ledger technologies for financial transactions. As of today, the future of cryptocurrency is entirely contingent on the Supreme Court's decision".
Sandeep's Bio
He writes for taxguru.in, a website that keeps individuals up to date on the latest circulars, notifications, case laws, and changes.
Website: https://taxguru.in/
Facebook: https://www.facebook.com/taxguruin
Twitter: https://twitter.com/@taxguru_in
Conclusion
To summarize, cryptocurrencies and blockchain technology are knocking on each and every door. All we need to do is spend time analyzing technology in order to create better laws and regulations before deploying them.
Visit Us On: www.bitcoiva.com