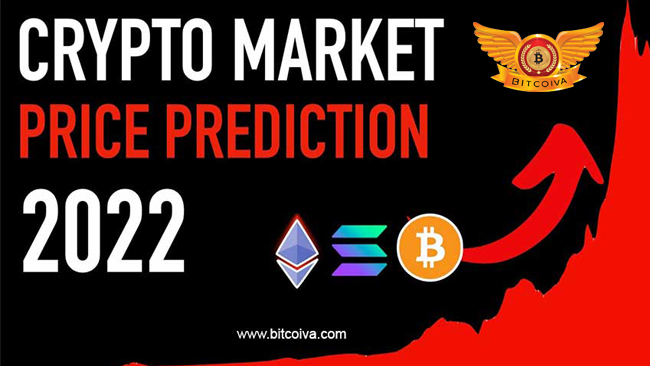 By practically every metric, 2021 was a record-breaking year in the crypto markets and for blockchain. Total cryptocurrency market value reached close to $3 trillion USD at its peak in November 2021. And its difficult to make predictions. It's difficult to believe that just two months later, the market cap has dropped 40%. With a wiping off more than $1.2 trillion USD. Depending on market stability, chances for cryptos that have taken a knock may exist.
Bitcoin (BTC) Predictions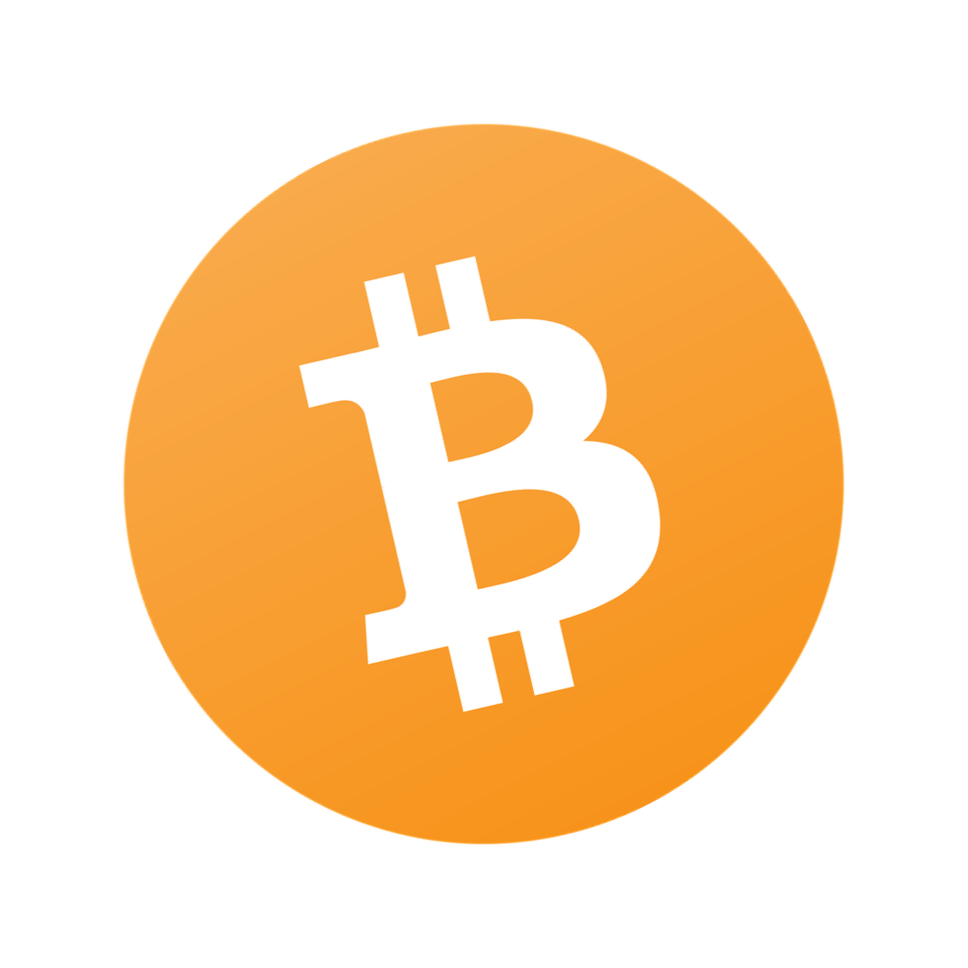 Bitcoin's price has declined 41 percent in the previous three months, from an all-time high of $68k to below $40k. Such precipitous dips, however, are nothing new for seasoned Bitcoin investors, who witnessed a 2017 run-up to $20k, only to see it sink below $4k in the years that followed. With reports like MicroStrategy continuing to purchase the drop and El Salvador adding to their holdings, Bitcoin is well-positioned to rebound even higher than its previous 2021 high. Several experts have chimed in, speculating that it may rise over $100,000. Especially if financial institutions, huge organisations, and governments continue to add this asset to their balance sheets.
Predictions for Ethereum (ETH)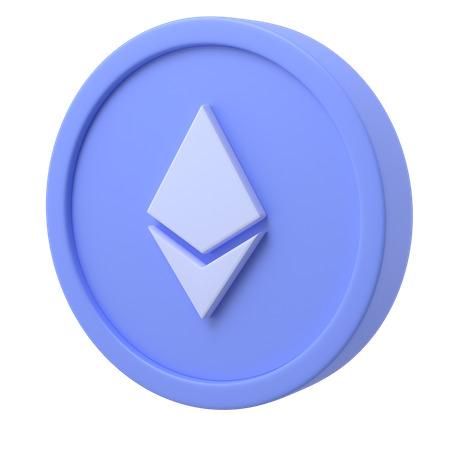 Perhaps best known to newcomers to crypto in 2021 as the NFT blockchain, ether's price plunged 40%, from $4.8k to under $3k. ETH holders who were there throughout the 2018 crypto winter, like Bitcoin, will recall that in 2017. ETH rose to $1.4k before plummeting below $200 in the following months. However, with NFTs continuing to surge into the mainstream, Ethereum 2.0 on the horizon, a slew of triggers is in the works to propel this chain back to its 2021 peak. Many people believe that ETH will reach five digits (more than $10,000) before 2025. With others even predicting that it would surpass $20,000.
Predictions for the XRP Ledger (XRP)
The price of XRP surged to more over $1.80 before plummeting by 65 percent to roughly $0.60 today. It's worth noting that XRP is one of the few cryptos that is still in the Top 10 four years after the 2017 ICO boom. While Ripple is now embroiled in a legal battle with the SEC. XRP remains one of the most time-tested cryptos in the sector. Price forecasts in the XRP community vary greatly, with some predicting that the cryptocurrency India will remain a sub-$5 currency until 2025, while others believe it will breach the $10 barrier and potentially reach $20.
Predictions for Polygon (MATIC)
 MATIC's cryptocurrency reached close to $3 after the Christmas break, but averaging less than $0.03 through the end of 2020. After 30 days, the price of the top cryptocurrency in India has dropped by about 50%. Polygon is the next generation of blockchains, offering Layer 2 scaling solutions for high transaction throughput. As more people become involved in cryptocurrency, the demand for Polygon's solutions grows, resulting in increased demand for its services. MATIC is expected to reach $10 in the next five years. And potentially more than $20 by the end of the roaring '20s, according to bullish investors.
Predictions for Cardano (ADA)
The price of ADA increased to over $3 before temporarily dipping below $1 to begin 2022. In 2021, Cardano witnessed the deployment of the Alonzo hard fork, as well as the debut of numerous new initiatives. Despite this, Cardano has yet to break through to the public. While new initiatives are being launched, none have received considerable mainstream attention. Most analysts believe ADA will be worth less than $5 in the next five years, with the possibility to reach $10. Others believe it might go below $1 over time if the ecosystem fails to garner mass usage.
Predictions for Litecoin (LTC)
In 2021, Litecoin somewhat outperformed its 2017 highs, approaching $400. Since then, the price of Litecoin has plunged by 75%, temporarily falling below $100. Litecoin, formerly touted as the silver to Bitcoin's gold, has been rather quiet in compared to its rivals. Despite this, the team has been constantly updating the network in order to boost speed, cut costs, and make the blockchain safer overall. Such enhancements make it an appealing platform for some. However, it is unlikely that it will be the platform of choice for the majority of people. Over the next five years, modest growth will project. And many proponents believe it will eventually trade between $200 and $300.
Predictions for Dogecoin (DOGE)
What began as a joke has now evolved into one of the world's most popular and valuable cryptocurrencies? DOGE captivated the mainstream with its cute mascot and backing from Elon Musk, reaching an all-time high of around $0.70 throughout 2021. Even though it is now trading above 80% of its all-time highs, this coin shows no signs of slowing down. With Tesla recently accepting DOGE as a mode of payment and Musk often tweeting about the coin. Many analysts anticipate DOGE will eventually cross $1 as it enters mainstream terrain.
Shiba Inu (SHIB) Prediction
Not to be outdone by DOGE, SHIB's price rocketed to $0.00008 in 2021, after spending most of the year in the $0.00000004 level. SHIB has celebrity links with Vitalik Buterin, who notoriously burnt over 410 trillion SHIB coins. During the epidemic, Vitalik also gave a considerable number of monies denominated in SHIB, of which $100 million was just repaid to him. With such a purchase, as well as Vitalik's continuous affiliation with SHIB, we may see this cryptocurrency continue to rise in value into 2022 and beyond.
Predictions for BNB
  BNB, one of the top crypto app India has several applications both within and outside of Binance. In 2021, the price of a BNB room will be close to $700. However, it has now dropped by more than 40% to below $400. Regardless, it is critical to recognise that as cryptocurrency becomes more widespread, BNB will continue to play a vital role for people wishing to purchase, sell, and trade cryptocurrencies. BNB, which can be used to pay transaction fees, travel expenditures, financing, incentives, and more, has a bright future as its usefulness and the whole sector grow. Experts believe that BNB will surpass $1,000 in the next five years, with some even predicting that it would exceed $2,000.
Predictions for Cryptocurrency in 2022 and Beyond
The "cryptocurrency crash" that began in early 2022 is something that people who have been involved in crypto for a long time have seen before. With certain similarities to the 2018 crisis, it remains to be seen if the crypto verse is in the midst of another crypto winter, or if cryptocurrencies will quickly recover later this year.
Visit us : www.bitcoiva.com