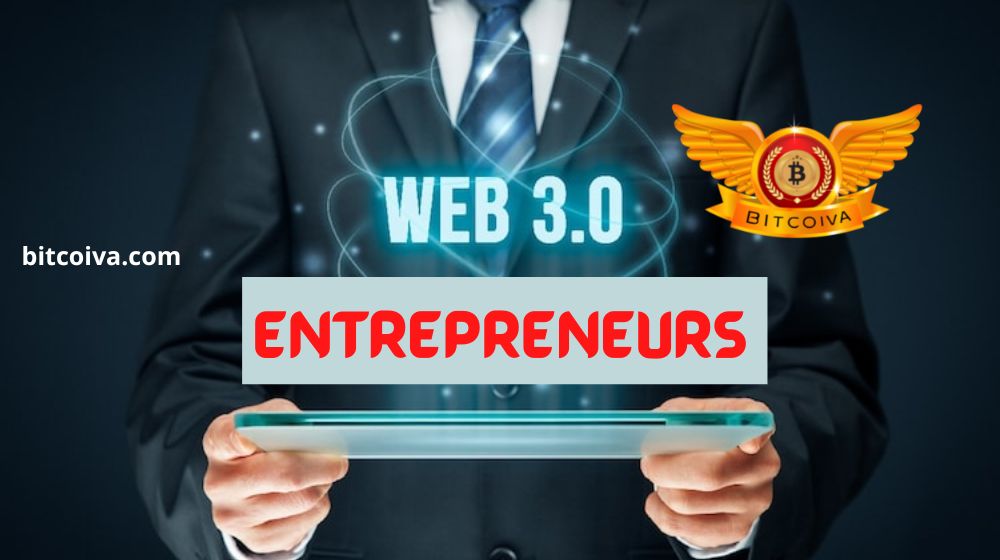 Young entrepreneurs under the age of 35 are thriving in India's Web3 sector, but they are constrained by a "tricky" taxation system, a lack of domain knowledge, and security concerns.
The new taxation system, which was opposed by the cryptocurrency industry, is still an issue for Web3 entrepreneurs.
According to Mohammed Roshan, the founder and CEO of GoSats, "if a smart contract requires fees to operate, you purchase ether from an Cryptocurrency Exchange India. Then, transfer it to a wallet called a meta mask and then transfer it once more to the contract. You are taxed at every transfer."
Buyers of digital assets of Crypto Trading Platform India must withhold 1% of the amount owed to sellers as tax as of July 1. This is in addition to the April 1st-starting flat 30 percent income tax on profits from cryptocurrencies.
Need For Regulatory Clarity
Most entrepreneurs in this field believe that there are many unanswered questions regarding regulatory clarity. It is common both in India and internationally in developing sector.
Anmol Chawla, co-founder of TaxCryp, thinks that existing solutions cannot resolved tax problems. He said, to aid these young founders in overcoming these obstacles while concentrating on the goal of their business, "clear guidelines, better formal reporting practices, and VDA-specific tax solutions will be necessary."
Raj Kapoor, the founder of India blockchain alliance , asserts that investors and cryptocurrency exchanges are concerned about some of the tax-related proposals included in the Union Budget 2022–23. And that the community is uncertain about the future due to the government's opaque stance.
According to Roshan, no nation has ever had a TDS on cryptocurrency withdrawals on the Crypto Currency Trading Platform. The TDS is still acceptable, but the transactional tax of 1% "could effectively push India back in this innovation."
He described the country's taxation system as "extremely tricky" and predicted that the new laws, particularly the TDS, will be very challenging to understand.
But Allround.club founder Srijan Shetty sees the silver lining. The biggest difficulties that everyone in the ecosystem is currently facing are probably those related to regulation and information asymmetry uncertainties. And said, Taxation, is a welcome change because it gives the area legality and fosters audience trust.
He added, "its a good step towards providing regulation which can help us consolidate India as the frontier of Web3 innovation. Taxation isn't as much of a problem as the uncertainty is.
"Taxation is a huge problem at this point, both at institutional and retail levels," said Raghuram Trikutam, the founder of Descrypt. It's also encouraging because it shows that regulators do frequently acknowledge the value of cryptocurrency investments and their status as a distinct asset class.
Security Concerns
Players of Web3 don't just worry about taxes.
According to Kapoor of the India Blockchain Alliance, security will be one of the main issues that young entrepreneurs in this field will have to deal with.
"Since blockchain technology is trustless by design, Web 3.0 is still susceptible to certain types of attacks, such as DDoS, DNS hijacking, and sniping bots, as well as hard forks and 51% attacks. Regular scams, such as targeted advertisements, might also be effective in the new setting. Malicious smart contracts may also contain malware in their smart contract code, the author added.
Limited Expertise/Knowledge
Furthermore, he added that the third-party tools used to create solutions could also introduce flaws. The time and resources needed for testing, debugging, and auditing could lengthen the development cycle.
Since blockchain is a relatively new field, it is challenging and expensive to find qualified candidates, said Pearl Agarwal, founder and managing director of Eximius Ventures,
"Only a small number of people have begun to learn about the technological advancements in this field. Additionally, the majority of them only have 3–4 years of experience, making it challenging to find quality talent," she added.
According to Eximius Ventures, Web3 is a popular choice among millennial entrepreneurs because it is easier to scale, costs less money, and requires less physical labor.
There is also a sizable capital infusion in the experimentation space. And young people are drawn to the concept of Web3 disruption. In which in a way has faster potential for career advancement.
The Indian Cryptocurrency Coin and Web 3 market is currently learning about engineering challenges and advancements. So there is only a limited amount of know-how that experienced founders and investors can impart to new founders.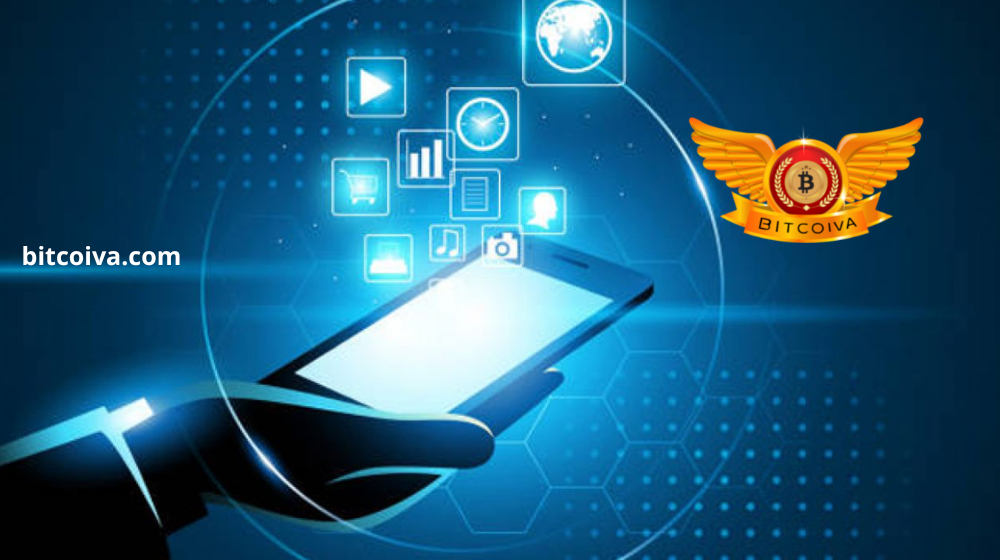 The Assurance
What then is driving the Web3 market in India?
Web 3.0 is a new and emerging field that has drawn many young talent and investors in recent years. This is mainly because there are more opportunities for developing novel ideas in the sector. Additionally, more capital is available from institutional and retail investors to support this expansion.
Gen Z and millennials are digital natives who view their online personas as an extension of their physical selves.
This encourages them to want more control over the data they are producing. Also the ability to profit from it as well. And this is only possible in a Web3 environment.
Raj Kapoor of the India Blockchain Alliance thinks that the emergence of Web3 and the millennial backlash against centralized control of data and identity mark a generational shift.
"They think users ought to be in charge of their data and identities. This works well for Web3 apps because a user exists as a distinct entity in the community. One that is unrelated to their offline identity and these apps never use a single sign-on mechanism. Add to that the play-to-earn opportunities that involve cryptocurrency payments or a brand-related reward scheme. The scheme that doubles as a currency but isn't actual cold, hard cash, he said.
What Millennial Entrepreneurs Believe?
Since learning about Bitcoin in 2014, Roshan of GoSats has been deeply interested in learning more. He acknowledges that there have been difficulties because a few bad actors have damaged the reputation of the sector. But he was passionate about starting his Bitcoin reward start-up firm.
Trikutam of Descrypt thinks the Web3 paradigm is gaining traction quickly.
"As millennials, what helps us is that we are better able to recognize these opportunities because of the experiences we have over the years. Experience tends to teach you "how to build a business" as opposed to "launch a project," which may be why so many millennials are entering the space industry. In general, it's good news for Web3 because the ecosystem will grow and become more mature," he said.
The most exciting aspect of Web3, according to Shetty of Allround.club, is how early we are. And how much control we have over creating the foundation for the next generation of the internet.
He said, "We're at the same crossroads now because I participated in some Usenet forums in the early 2000s, some of which helped shape the last 20 years of the internet. I'm excited about the future because we can learn from the shortcomings of Web2 in the past and create a more equitable internet infrastructure for the next generation."
India Has Chance to Build and Rule the World Through Web3
In 2021, there was a buzz about the idea of Web3. In which it was referred to as the revolutionary next phase of the internet. India anticipates, generating new employment Web3 opportunities for a developed economy would raise the living standards of its citizens.
Global Crypto App India investors reportedly decided to invest millions of dollars in the Indian web 3 ecosystem. It was citing the country's strong team of 4 million engineers, seasoned tech operators, and strongly established web 3 communities. Web3 is rumored to change everything for India's industries and cutting-edge projects in the very near future.
Expert's Opinion
Ashish Singhal, co-founder & CEO of CoinSwitch said, "India has a chance to build and rule the world with Web 3. India was unable to profit from the early years of the Internet, which were dominated by the West. It evolved into a services sector. The Web3 companies of today are actually defining the market and establishing them. In a standard for how the upcoming crop of Web3 businesses will conduct themselves. "We have the talent and materials to build Web3, so we shouldn't pass up this chance ." He added, the future of Web3 in India's technological ecosystem is uncertain. He was speaking at India Internet Day 2022, which was put on by TiE Delhi NCR.
The decentralization component of Web 3.0 gives websites the chance to process information in a clever way. This ultimately affects how effectively and efficiently work is done in India.
Ankit Jindal, co-founder of Biconomy, said that "The fundamentals of developers in India are phenomenal and they are very motivated."
With its democratizing advantages of digital technologies, India is known to have one of the largest and most innovative communities. And that might includes startups, innovators, and developers from all over the world. It also has the capacity to make the nation an inclusive digital society.
India Poised to Become Haven For Web3
One of the world's Internet consumer markets with the fastest growth is reportedly India. Co-founder of Sai Srinivas Kiran G said, "We didn't have a sizable consumer market until about 5 or 6 years ago, but things have changed since then. The world is now looking at India. And we are only 2 to 3 years away from seeing a lot of consumer-based apps emerge. Gaming already contained some Web3 components, but we only became aware of them in the last three to four years. The go-to-market strategy needs to be very different when expanding outside of India because consumer preferences vary. Founders should exercise patience and be prepared for finger burns." Report -Web3 will assist India in adding $1.1 trillion to its GDP over the course of the next 11 years.
Visit us on: www.bitcoiva.com