Experts emphasize the importance of research before investing (crypto or Traditional). DYOR, or Do Your Own Research, is something all crypto investors have heard repeatedly. The fact is, all markets are volatile. So, therefore, an investor should understand how crucial it is to understand, learn and research before diving deep into investing.
We are here to guide you with the best available information sources. Here is a list of ten websites you can visit for research before delving into your crypto journey.
Top Crypto Research Tools To Know
CoinMarketCap
CoinMarketCap is one of the popular Cryptocurrency Websites In India that provides factual market analysis statistics, including price trends, trading volumes, and market capitalization. This website also provides historical daily trading volumes and historical data. CoinMarketCap also offers ICO tracing for trending new cryptocurrencies and tokens that are popular among investors. And this is what makes CoinMarketCap stands out from the competition.
CoinGecko
CoinGecko provides a straightforward fundamental analysis of the market. In addition to the price, volume and market capitalization get tracked. Using the website's crypto portfolio management features, traders can manage their crypto assets and Defi trading portfolios.
Cryptocompare.com
Cryptocompare.com provides reliable and comprehensive information on the cryptocurrency India market. This platform gives ordinary and institutional investors real-time, accurate data on the most trusted cryptocurrencies. Further, crypto.com provides a thorough analysis of the crypto market.
TradingView
TradingView is one of the best website to buy cryptocurrency in India. It provides cryptocurrency and stock traders with charting and technical analysis. This site offers descriptive charts for every individual who wants to access advanced features in real time. Here, users can use the online charting for a fee or for free.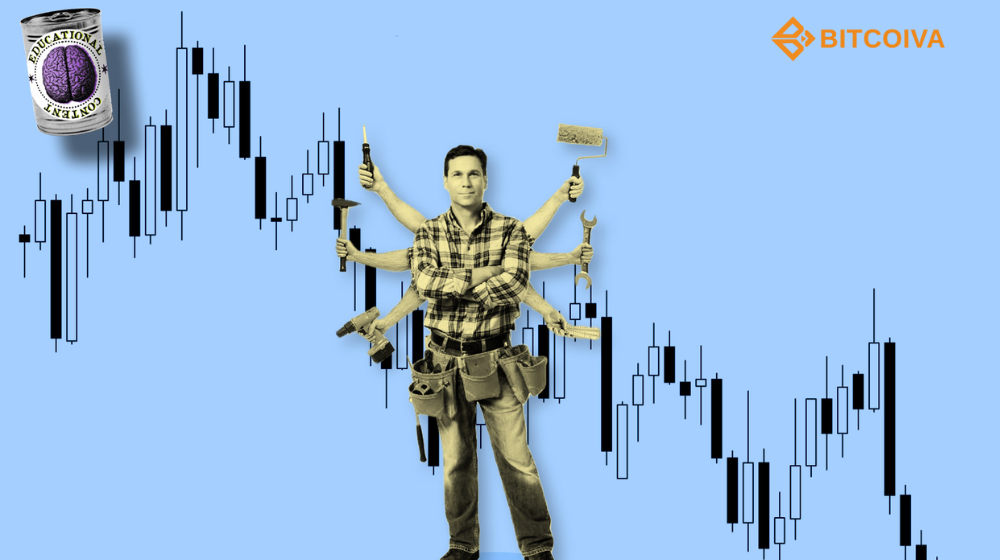 CoinTelegraph
CoinTelegraph publishes articles and blogs about blockchain technology and cryptocurrency. It provides simple features with a bright layout and a user-friendly experience. Moreover, it brings out the most up-to-date information and research from crypto experts and professionals.
Lunar Crush
Lunar Crush uses machine learning and artificial intelligence to sort the most valuable cryptocurrency data. Moreover, the site brings data using advanced technology using innovative ideas. It includes data collection for social interaction such as Reddit news, Google search volume, and Twitter activity, among other things.
Messari
Messari is a crypto data aggregator that guides investors to find comprehensive information, paying the way for them to create a data-driven investment portfolio. Additionally, this platform attempts to help investors in making trading decisions. The Messari screener lets users arrange coins based on various criteria, like flow on-flow data metrics, sector, liquid market cap stock, coin categories and other factors.
Crypto Daily
Crypto Daily is one of the most trusted sources by investors. It provides information on the popular cryptocurrencies in the crypto exchange India like Bitcoin, Ethereum, and Tether. Further, it includes information on NFTs and Metaverse. Moreover, its breaking news section gives the most recent crypto updates and events worldwide affecting the crypto assets and the latest technologies in the crypto Indian exchange market.
Glassnode
It creates on-chain market indicators for cryptocurrencies like Bitcoin and Ethereum. The site's dashboard offers data on circulating supply, address activity, trade volume, transaction fees and more. In addition, it provides clear charts that are easy to read, understand and adjust.
Bitcoiva
Okay, what is the exchange doing among the research websites? Bitcoiva focuses on creating a significant impact in the Indian Crypto Space. The core of a decentralized system is that it should be available for all users, and the users should have choices based on their preferences. Since this implies crypto education too. We make sure we provide available information sources for everyone. We are putting all our effort to the give the correct data. Along with the blogs, we have a news site, market updates and more. There is a phrase called, "Be the change you want to see in the world," and we are doing our best foot forward to do the same.
Conclusion
Though these tools don't guarantee profits, they are necessary for investors. These tools and websites guide investors in making well-informed investment decisions. You can use some at a time. But you can try a few and decide what works best for you, then continue using that. Using these tools for the first time can be a little complicated, but once you get to hang of them, you can make the best crypto decisions possible.
Let's move together towards the future of finance: but only after you DYOR.
Visit us on: www.bitcoiva.com