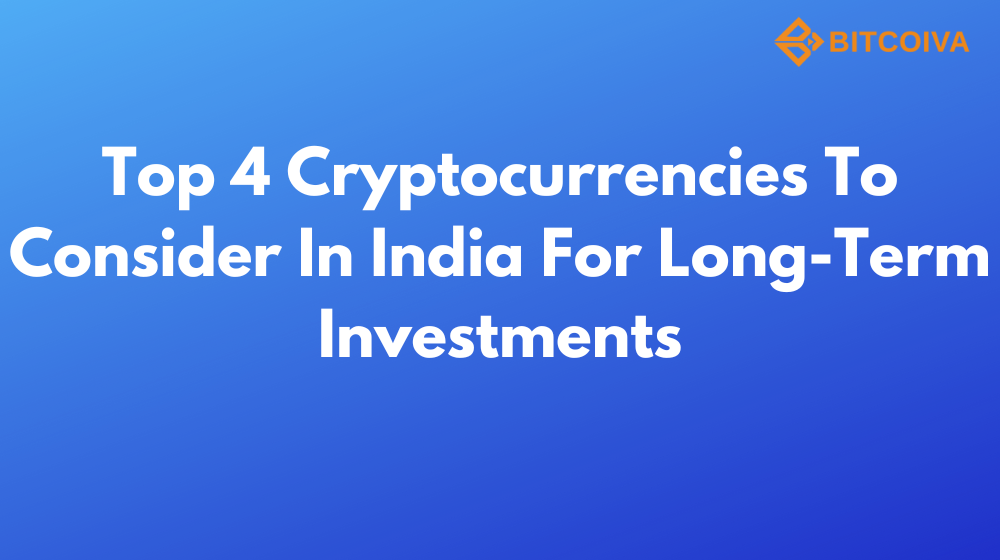 Cryptocurrencies have stormed India, indeed, and there's no stopping them. Youngsters are jumping onto the crypto wagon for short-term profits or long-term investments or holdings. And with the introduction of the tax laws in the cryptocurrency market, the ambiguity regarding the future of crypto exchange India is a little transparent. Cryptos are a good investment option.
While short-term crypto traders have made profits quicker, the long-term cryptocurrency investment strategy is thought to be much better. It is because crypto assets follow compound cycles over time, thereby appreciating in value. Even though the crypto buy in India market offers volatility, the potential of huge returns has lured many investors to space.
We've got you covered about considering long-term investing and not confused with the top cryptocurrency you should invest in for the best long-term crypto portfolio. Here are the top 5 picks if you are wondering which crypto to buy in India for a long-term investment strategy.
1. Bitcoin
Bitcoin- the first and most well-known cryptocurrency. Without a doubt, it is the top pick for long-term investment. Due to its limited supply in circulation, investors believe that bitcoin will appreciate in value over time. It is the opposite for fiat currencies like the pound and dollar, which do not have limited supply.
Many investors believe that Bitcoin will rise in value and fiat currencies will weaken.
Bitcoin was founded in 2009 by a group of individuals known as Satoshi Nakamoto. Bitcoin (BTC) is the first cryptocurrency and it refers to as digital gold. Without no reason, BTC is the dominant cryptocurrency.
Bitcoin's price has soared this year. The potential for massive profits and volatility is a prominent risk factor that made it famous. Many experts and professionals have estimated that Bitcoin price will reach $250,000 by 2025 and will hit $5 million per bitcoin by the end of this decade.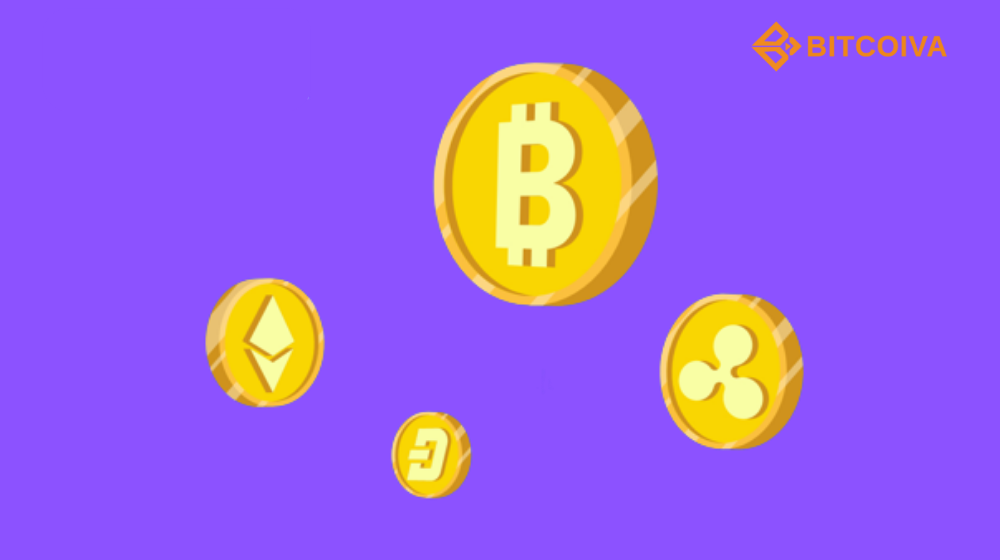 2. Ethereum
Ethereum is second to Bitcoin both in market cap and price. Along with the popularity of the crypto asset, Ethereum is also famous for its revolutionary network, which lets developers construct their cryptocurrency through its ERC-20 compatibility standard. It offers decentralized smart contracts and a platform for creating cryptocurrencies. Decentralized Finance(Defi) and Non-Fungible Tokens (NFTs) are other concepts that have increased the value of Ethereum over the years.
Ethereum, Most Popular Cryptocurrency In India, has grown a lot in the last year and soared this year also. Thus, it makes it a mandatory asset to be the best long-term crypto portfolio.

3. Cardano(ADA)
Ethereum co-founder Charles Hoskinson developed Cardano in 2015. Cardano is a decentralized public blockchain platform and open source considered for proof of stake validation and early adoption.
Cardano has attracted a lot of investors from all over the world. It has gained a substantial market and considered eco-friendlier than Bitcoin.
Cardano facilitates peer-to-peer transactions and ADA is the internal cryptocurrency of Cardano. While Cardano may not be able to compete with Bitcoin or Ethereum but it has grown phenomenally in 2022. So if you are looking for which crypto to buy in India long-term, ADA is the answer.
Cardano – one of the most trusted and popular cryptocurrencies in the NFT space and it is expected to increase in value in the future. According to the Economy Forecast Agency, ADA expects to reach $15 by the end of 2025.
4. Binance Coin (BNB)
Binance coin is a native crypto token of one of the most popular crypto exchanges, Binance. It is used to pay fees and buy /sell by Binance customers on the platform.
BNB coin had marked its rank in the top 5 cryptocurrency In India in the market cap. This crypto is one of the best long-term crypto investments in the future.
It was established in 2017 and currently runs on the Ethereum ERC-20. The coin's framework is designed skillfully and backed by precise algorithms.
BNB can use to access popular services and products such as Binance Research, Binance Academy, Trust Wallet, and Binance Smart chain. These services will be a bright future in the coming years.
Invest in cryptocurrencies with Bitcoiva
Whether you're a seasoned investor or a beginner, if you are wondering about the best long-term investments in the future, then Bitcoiva is the right place for you. Bitcoiva, one of India's Largest Crypto Exchange, features 300+ cryptocurrencies like BTC, ETH, ADA and BNB and provides impressive features with lightning-speed transactions.
To start trading with Bitcoiva, Visit the exchange by clicking the link below.
Visit us on: www.bitcoiva.com