You don't need a lot of money to invest in Bitcoin! All you need are the following:
Identification documents for individuals
Bank account details
An encrypted internet connection
Minimal Deposit
Keep in mind that if you are acquiring coins through a crypto broker, you may not need to provide your personal or financial information because your crypto broker will most likely have all of it on file.
Are you ready to enter into the world of cryptocurrency? You're in luck, since purchasing Bitcoin is easier than you would think. In 5 simple steps, here's how to invest in Bitcoin:
Participate in a Bitcoin Exchange
Obtain a Bitcoin Wallet
Link Your Wallet to Your Bank Account
Make a Bitcoin Purchase
Keep Track of Your Bitcoin Investments
Participate in a Bitcoin Exchange
To begin, you must decide where you wish to make a Bitcoin buy. The bulk of Bitcoin investors utilise cryptocurrency exchanges. There are multiple distinct exchanges that support Bitcoin transactions. These exchanges, like a crypto brokerage, act as intermediaries in cryptocurrency investing.
If you wish to buy from an exchange, you must first choose which exchange you want to buy from. Here are some of the most common choices:
Coinbase: A well-known cryptocurrency exchange that covers losses in the case of a security breach or fraudulent transfers.
Bitcoiva: Bitcoiva is a next-generation crypto-trading platform that allows for a variety of transactions, including Fiat to Crypto trading, Crypto to Crypto trading, and direct buy options. Bitcoiva allows for instant, quick, and simple transactions. It is so far one of the safest and secured platforms in the market.
Binance: Founded in 2017, Binance is a cryptocurrency exchange that focuses heavily on altcoins.
As you might expect, selecting a Bitcoin exchange is growing increasingly challenging for investors as more choices become available. Find out all you need to know about Binance vs Coinbase and get started investing right away.
Obtain a Bitcoin Wallet
When you buy a coin, it is placed in a "wallet", which is where all of your cryptocurrency is kept. There are two sorts of wallets available: "hot wallets" and "cold wallets".
A hot wallet is one that is managed by your bitcoin exchange or a provider. When you establish an account with some exchanges, you will be given a hot wallet. In any event, hot wallets are useful since you may access your currencies via the internet via a software tool.
The following are some prominent hot wallets:
Electrum: Software that lets you to store your coins on your PC.
Mycelium is a mobile-only software available for Android and iPhone users.
Hot wallets, on the other hand, are not the most secure way to store coins. If the hot wallet provider is hacked, your coin information might be compromised.
A cold wallet is the most secure way to store your cash. A cold wallet is a physical piece of hardware that saves your cash, typically in the form of a portable device akin to a flash drive. The bulk of cold wallets cost between $60 and $100. Two popular cold wallets are Trezor and Bitcoiva.
Bitcoiva's coin exchange and wallet storage are highly safe and well-maintained.
If you just intend to acquire a little amount of cash, a hot wallet with an insured crypto exchange may suffice. However, if you want to trade large amounts of bitcoin, a cold wallet is well worth the investment.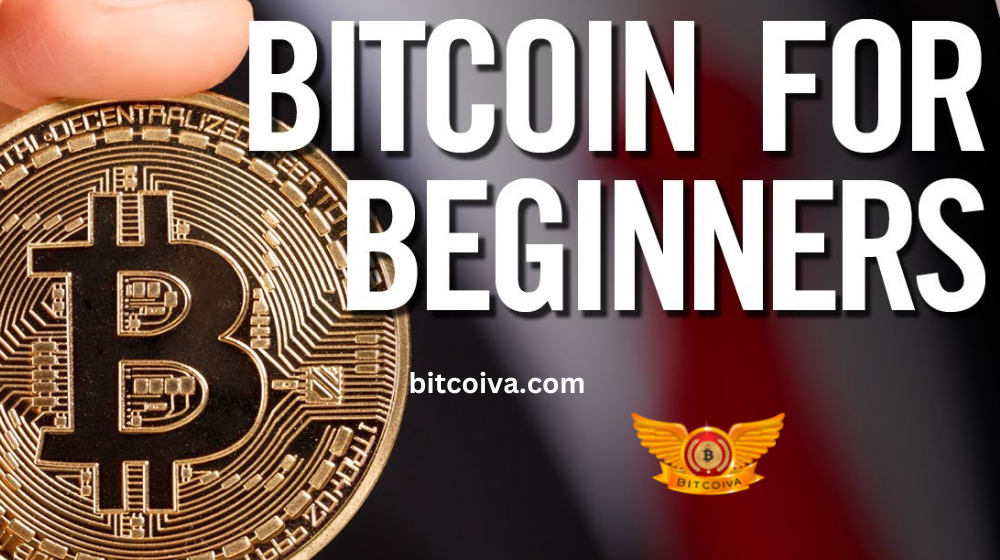 Link Your Wallet to Your Bank Account
After you receive your wallet, you must link it to your bank account. This gives you the ability to buy and sell coins. Your bank account might also be connected to your bitcoin exchange account.
Make a Bitcoin Purchase
You are now ready to buy Bitcoin. Everything you require will be available on your bitcoin exchange. The main issue is determining how much Bitcoin to purchase.
Some coins are worth hundreds of dollars, yet exchanges allow you to buy fractions of a single coin for as little as $25.
Keep Track of Your Bitcoin Investments
After you've acquired bitcoin,
You may use it to make online purchases.
Keep your coins for a long time in the expectation that their value will rise.
Day trade with your coins, which is buying and selling coins with other Bitcoin owners, which may be done using a cryptocurrency exchange.
Your bitcoin exchange will offer you with everything you need to buy and sell coins. So invest in Bitcoin and earn your income.
visit us on: www.bitcoiva.com