Firstly Traditional crypto exchange India and peer-to-peer (P2P) marketplaces are both platforms. So, It allows users to trade their Bitcoin and other cryptocurrencies for a preferred currency. In essence, the two platforms provide similar services, but the trading experiences are vastly different. Traditional crypto exchanges use an automated engine to complete buy and sell transactions. However, P2P marketplaces allow users to trade crypto directly. With one another using their preferred payment method and local currency.
We've outlined ten reasons. Why P2P is the best way to buy cryptocurrency. As well as giving you more control and precision over your crypto-to-fiat and vice versa conversions.
1. Trade Chat in Real Time
Before you complete any transaction, speak with your trading counterparty. Clarify payment requirements, follow up on late transactions, or learn more about the people with whom you're trading.
2. Make Your Offers More Personal: Posting of Ads
Buyers and sellers can personalize their offers. By using our ad posting feature by specifying their preferred price, payment method, and local currency. Therefore by making strong ad postings and offering appropriate trading terms to crypto users all over the world.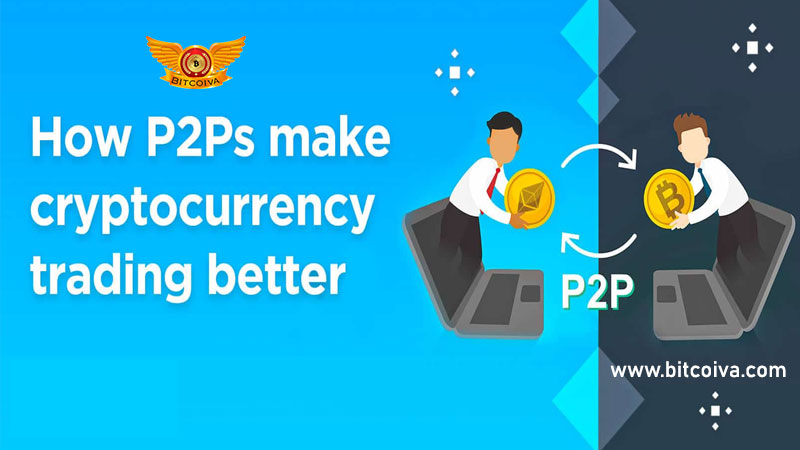 3. Escrow Service for Security
P2P trading is more convenient than using a traditional cryptocurrency exchange India, but it comes with its own set of risks. P2P provides an escrow service to ensure safe and fair trading. We hold the seller's cryptocurrency in a temporary deposit. Until both parties confirm the transaction is successful after a buyer completes their order.
4. Customer Service
Firstly if you have a problem with your P2P trading counterparty. You can contact the customer support team via email for immediate assistance. The customer service team will come in to mediate and resolve the conflict between the two parties. To learn more about the appeals process, read this article.
5. There are no fees
Traditional crypto platform India will act as intermediaries for all crypto transactions and will charge a small fee. You can buy and sell Bitcoin and other popular cryptocurrencies with no fees on a P2P marketplace.
6. Additional Payment Options
There are more than 300 payment methods available on P2P. Including local bank transfers, SEPA transfers, international transfers, online wallets, cash, and more.
7. Local and International Markets
P2P platforms offer a truly global trading experience, with support for more than 70 different currencies. Despite our global focus, we strive to meet the needs of local markets. By providing multilingual customer service and support for regional payment providers.
8. External Constraints
Traditional crypto currency trading platform have been hampered in the past by regulatory restrictions. On P2P marketplaces, transactions are handled on an individual basis, so users are unaffected by these restrictions.
9. Quick transaction times
Depending on the payment method you use, P2P transactions can take anywhere from 20 minutes to three days. Online wallet transactions are typically quick and simple. However, some local banks may take up to one day to process the transaction. International Swift transfers may take up to three days.
10. Amount that can be changed
Start small, such as $3 in cryptocurrency, or go big with a large block trade. If you're looking to buy or sell a large amount of cryptocurrency, you can find experienced block traders on P2P.
Visit us at: www.bitcoiva.com