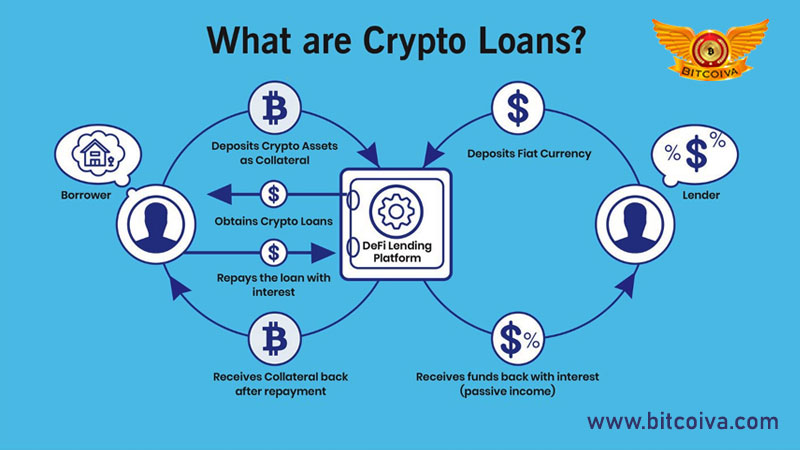 As the world of decentralized finance expands. More and more traditional finance features become applicable. A crypto loan, rather than fiat currency, is one example. Crypto loans without collateral exist. We'll explain what they are in this article.
What is the Definition of a Crypto Loan?
A crypto loan, like an auto loan, is a secured loan in which you pledge an asset to secure funding.
In this case, cryptocurrency is the asset offer to a lender in exchange for cash. Which you will repay over time. The lender will liquidate or cash out the cryptocurrency India if you do not repay the loan.
BlockFi, Celsius, and Unchained Capital are cryptocurrency lenders with low annual percentage rates and one- to three-year loan terms. But high minimum loan amounts.
BlockFi's crypto loans, for example, start at 4.5 percent APR on one-year loans with a $10,000 minimum loan amount.
In General, Crypto Loans
The design of decentralized finance (DeFi) is to perform functions similar to traditional banking. While also being accessible to people without bank accounts. Loans are one of the services it aims to provide. Since DeFi is such an important part of the cryptocurrency ecosystem. It makes sense for some of the loans to be in cryptocurrency as well.
The basic principle is similar to that of a traditional bank loan. The person requesting the loan must demonstrate. That they are financially capable of repaying it. In practice, this means that whoever wants a loan. They will have to put up collateral at some point. Because we're talking about crypto loans. The collateral will almost always be cryptocurrency.
If the loan is not repaid, the lending institution – is usually a bank. But in this case, a crypto lending network – will take the collateral in exchange for the unpaid loan.
Crypto Loans Explained
Compound, which debuted in 2017, was one of the first systems to support crypto loans. "As it currently stands. Just about the only thing you can do is move your assets off of Exchanges. Into your own control," Compound co-founder Robert Leshner wrote in a blog post at the time. Then, when you're ready to sell, wait."
Compound opened the door for other things. Such as networks, protocols, and organizations to offer crypto loans, at least in theory. Loans are offered in exchange for a deposit of collateral. Which is kept if you default on the loan. Systems like AAVE, MakerDAO, Celsius, CoinLoan, and even the controversial Binance exchange. Offer loans in exchange for a deposit of collateral, which is kept if you default on the loan.
For a variety of reasons, someone might take out a crypto loan rather than a fiat loan. Firstly, they may not have a high enough credit score. Which is to obtain the funds they require. Secondly, they could be a dedicated crypto enthusiast. Who believes that crypto is a safer investment than fiat currency. Thirdly, they may believe that the interest rate is better than that of a traditional loan.
In any case, there are some advantages to taking out a crypto loan. That makes it appealing to potential customers.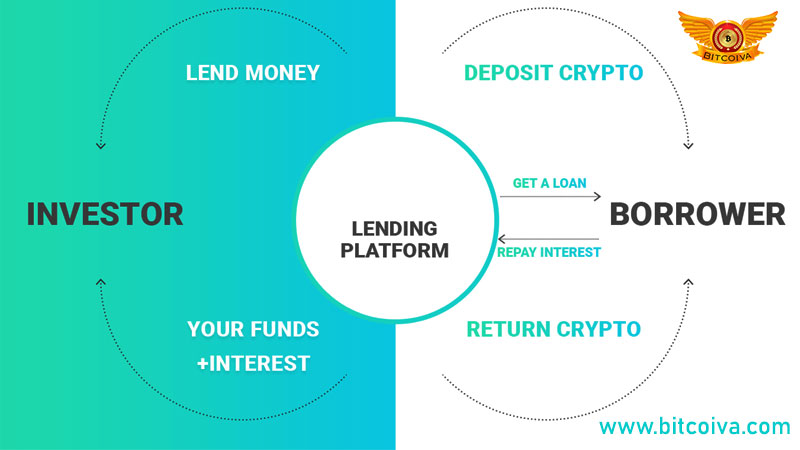 Is Crypto Loans Without Collateral Possible
A crypto loan without collateral is possible, but what if you don't have any digital collateral. Don't want to put your crypto up as collateral for a loan?. There are some services that can provide you with a crypto loan without collateral is possible, and we can discuss them here.
However, there are some things to be aware of. When attempting to borrow a crypto loan without collateral. First, because cryptocurrencies are so volatile. The real-world, fiat-currency value of the money you borrow. It may end up being lower than when you took out the loan. This applies to all crypto loans.
Second, it is entirely possible that you will become a victim of a scam. You must be cautious not to divulge any information. That could put you or your finances in jeopardy. Also, you must ensure that the crypto loan provider has no history of deceiving customers.
Third, collateral-free crypto loans often have much higher interest rates than regular crypto loans. They may end up being very expensive in the long run.
So, Who is Offering No-Collateral Crypto Loans?
Goldfinch is one of the most significant providers of this service. This cryptocurrency organization allows backers to provide capital. While liquidity providers donate their funds to the system's liquidity pools. Meanwhile, borrowers use off-chain collateral loans. Auditors are in charge of approving borrowers' borrowing. This, in theory, allows people who want a crypto loan. But don't have a lot of digital assets to back it up to get one.
Former Coinbase employees Michael Sall and Blake West. Founded Goldfinch in early 2021. And the protocol's coin debuted on the open market in January 2022. Making GFI one of the year's most prominent new tokens. "Since announcing the protocol in January 2021, the loan book has doubled every two months," according to a job posting. Thousands of end-borrowers are now served across three continents and ten countries."
Apart from Goldfinch, Atlendis also provides a crypto loan without collateral possible. "Most DeFi applications require institutional borrowers to over-collateralize their loans using crypto as collateral. Limiting the wide range of use cases possible with crypto lending," according to the website for this system.
Atlentis Claims to be Able to Provide Crypto Loans Without Collateral
That "function as a revolving line of credit, giving borrowers flexibility for recurrent and short-term liquidity needs". In exchange for being able to access a loan. Users must pay a fee into a liquidity pool. The system allows lenders to choose to who they lend their crypto. And borrowers must be approved before taking out the loans, which have a fixed interest rate.
While Goldfinch and Atlendis appear to be at least somewhat legitimate. There are other, less reputable, collateral-free lenders to be aware of. Before applying for a crypto loan, we strongly advise you to conduct your own research and due diligence. If you have to deposit off-chain collateral or make a donation to a liquidity pool. There's a good chance that someone will take your money. So, be cautious, don't get greedy, and think twice before taking out a no-collateral crypto loan.
Things to Think About Before Taking out a Crypto Loan
Crypto Loan Strategies
You'll have the best chance of getting a crypto loan. If you use a reputable lending platform and secure assets as collateral, like the crypto platform India. However, before you rush into lending or borrowing, keep the following suggestions in mind:
1. Be Aware of the Dangers of Entrusting Your Crypto Coins to a Third Party
You'll have to trust someone else (or a smart contract) to handle the coins. Which was once they left your wallet. Hackers and scammers can target projects. So, your coins may not be immediately available for withdrawal in some cases.
2. Before Lending Your Cryptocurrency
Consider the current cryptocurrency market conditions. Your coins may be frozen for a period of time, making it difficult to react to crypto market downturns. Lending or borrowing money on a new platform can be risky. So you might want to wait until it gains more traction.
3. Go Over The Terms and Conditions of The Loan
There are a plethora of options for where you can get a loan. You should look for lower interest rates and more favorable terms.
Why Crypto Loans are Important
Crypto loans have unique characteristics that make them appealing to some crypto enthusiasts when compared to traditional secured loans:
Low-interest rates: While crypto loans aren't as cheap as mortgages or car loans. They are a more affordable alternative to personal loans and credit cards. A crypto loan with an interest rate of less than 10% is common.
The crypto loan amount is the asset value: You can borrow up to 50% of the value of your portfolio. But some exchanges allow you to borrow up to 90%.
Crypto loan currency options: Depending on the cryptocurrency trading in India and what you need. You can get loan funds in the form of US dollars or a variety of cryptocurrencies.
No credit check: When you apply for a loan. Most crypto lending platforms and exchanges will not run a credit check. Making it a very appealing financing option for people with bad credit or no credit history.
After you've been approved, you could have your loan funds in as little as a few hours.
Ability to lend crypto: Many crypto exchanges provide "interest" accounts. That allows you to lend your own digital assets in exchange for a high annual percentage yield (APY). Sometimes as high as 10%.
Visit us at: www.bitcoiva.com