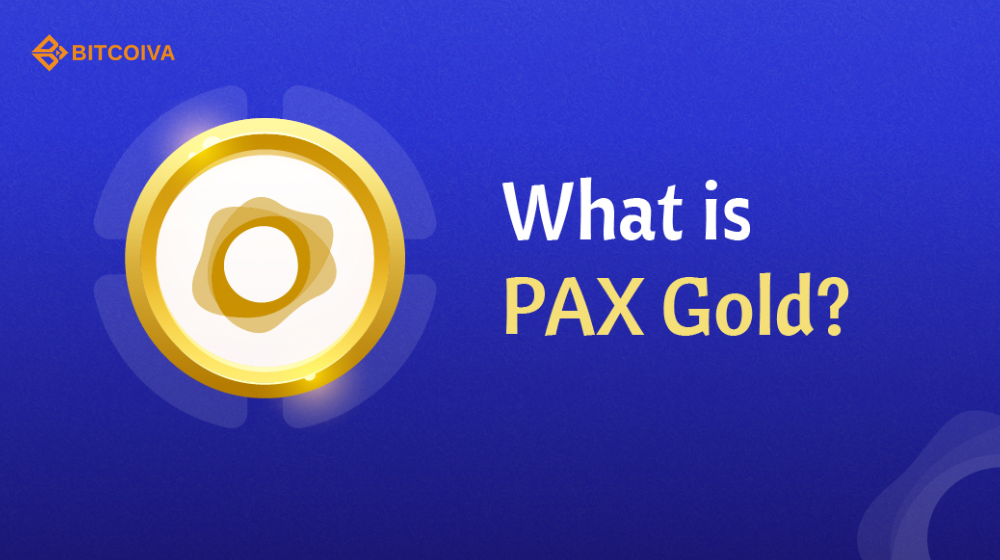 In the past few years, people have seen so many changes in how they make investments. Cryptocurrency India, NFTs, and other investment options have gained much attention worldwide. No matter how many new investment options make their way, gold investments have stayed intact and will continue to. Gold has been one of the most prominent and safest investment options for people, particularly in countries like India.
By keeping this in mind, the crypto company, Pax Gold (PAXG), has planned to give a modern touch to gold ownership. The company allowed investors to trade gold just like any other cryptocurrency India. Pax Gold has found a way to merge crypto with actual gold assets, which attracts investors and encourages them to try this alternative investment method.
In this blog, let's overview how you can buy Pax Gold.
What is Pax Gold (PAXG)?
PAX Gold (PAXG) is a crypto asset backed by actual gold reserves held in the custody of the Paxos Trust Company. It is an ERC-20 token operating on the Ethereum blockchain, and PAX gold is tradable on the crypto platform India. Each PAX Gold token is redeemed by one troy ounce of a 400-ounce London Good Delivery gold bar in secured Brinks vaults. Since PAXG symbolizes actual gold, its value is directly connected with the current market price of that actual gold.
Paxos undergoes monthly audits to ensure that the PAXG supply tokens match the amount of gold it has to guarantee that it always maintains its reserves.
How Does Pax Gold Function?
PAXG is an ERC-20 token part of the Ethereum blockchain network. It works with Ethereum wallets and is easy to trade on crypto exchanges. PAX gold can also be used on platforms that support it, like the dApps and DeFi.
PAXG doesn't charge custodial fees compared to holding actual gold bars. Instead, it just costs gas fees for transactions. This is appreciably more manageable for people who want to get away from all the burden of expenses related to owning gold.
Lastly, the system is made to protect the user. To ensure the network's security, this is accompanied by regular "smart contract audits." Additionally, separate protection is provided for consumer and company assets. This assures that your assets will stay safe even if the business files for bankruptcy.
Benefits of Pax Gold Coin
Trusted Issuer
The Paxos Trust Company has a record of managing and developing stablecoins, including Paxos Standard (PAX).
Completely Collateralized
The Paxos Trust Company ensures that the PAXG's circulating supply is backed at 1:1 by the physical gold bars in secure Brink's vaults.
Accessibility
People can obtain fractional ownership of London Good Delivery gold bars at retail investor-friendly rates because of the low minimum order requirement of PAXG.
Interest Accounts
In this way, PAXG holders can earn interest via the crypto asset interest accounts companies offer. Through the platforms, the users also receive short- and medium-term loans backed by their PAXG tokens.
Fractional Ownership
Physical gold bars are typically out of reach for investors. Yet, a minimum buy of 0.01 PAXG (currently equal to $19) gives traders a ticket to fractional gold ownership as an option.
Legitimacy
The Paxos Trust Company, the issuer of PAXG, is wholly governed and authorized by NYDFS. Customers' balances are cumulatively pegged 1:1 by the supply of PAXG tokens in circulation due to the company's ongoing, publicly accessible audits.
So, this was a summary of Pax Gold. In the next section, let's learn how to buy Pax Gold coins in India.
How to Buy Pax Gold (PAXG) Coins?
Here are a few simple steps to buy the PAXG token in India with Bitcoiva, the most trusted and widely used Crypto exchange India.
P2P trade is the best way to buy PAXG tokens. To get solutions to all your questions related to the P2P trade, check on Bitcoiva crypto app India.
Step 1 – Sign-Up on the Bitcoiva platform
To start buying and selling PAXG Crypto, first, you must create an account on the Bitcoiva crypto trading platform India by signing up. And you can directly Log-in if you are an existing user on the platform.
For your concern, here's how to open an account on Bitcoiva.
Step 2 – Set up your account by verifying your email address.
The second step is the email address verification process. After you sign up on the Bitcoiva platform, you'll get a verification link on your registered email. You'll get two options to ensure the account's security by clicking on that link: the authenticator app and mobile SMS.
Step 3 – Complete the KYC process.
After selecting your country, you can move with completing the KYC process.
Note: You must complete your KYC verification to trade P2P or withdraw funds on the Bitcoiva app.
Step 4 – Add funds to your Bitcoiva account using P2P.
After adding your bank account to your Bitcoiva account, you can buy cryptocurrency India through P2P to the Bitcoiva wallet. The cryptos will serve as funds to assist you in buying your favorite crypto buy in India.
Step 5 – Finally, buy PAXG on Bitcoiva.
You can now easily buy PAXG tokens using P2P trade on the platform.
After logging in to your Bitcoiva account, you can choose crypto from the "Exchange" tab. Users can also check all the price charts, order data book, and an order input form on the right side of the screen.
After entering the amount, click "Buy" and check the total crypto amount to be paid.
According to the price you have input, your order will be placed. A seller willing to sell for a price will be notified, and then, using P2P, you can exchange the tokens.
The order might take a few minutes to complete, but you will receive the PAXG Coins you purchased in your Bitcoiva wallet as soon as it is executed.
Happy Trading With Bitcoiva!
Visit us at: www.bitcoiva.com