The BZRX protocol, also known as BZX, is an Ethereum-based DeFi lending system that allows users to borrow, lend, and trade without relying on third-party banks, according to their official website. DeFi, or Decentralised Finance, is a subset of cryptocurrency that focuses on delivering decentralized financial solutions to those seeking finances as an alternative to banks. Many people who are unable to obtain loans from banks or do not like to reveal their personal information to financial organizations might benefit from DeFi solutions. There are several DeFi lending systems accessible, with BZRX being one of them. On their website, you may read more about the BZRX protocol. Investors may purchase BZRX on the Bitcoiva cryptocurrency exchange India.
Token bZx
The BZRX token serves as a governance token, allowing the bZx community to manage the protocol by staking BZRX tokens and voting in the bZx DAO. Through governance, fee sharing, and voting, the bZx ecosystem is meant to stress community control over the protocol.
Passive Income
Holders of BZRX tokens receive a part of protocol income. The protocol generates 50% of its revenues, which are dispersed to BZRX stakeholders. The remaining 50% of fees go to the insurance fund and the bZx treasury.
Innovation
The bZx protocol is a completely decentralised, trust less system that allows users to leverage margin trades, borrow, and lend.
How is the bZx Protocol Implemented?
The bZx protocol offers its customers four core services: leveraged margin trading, borrowing/lending, and staking.
Trading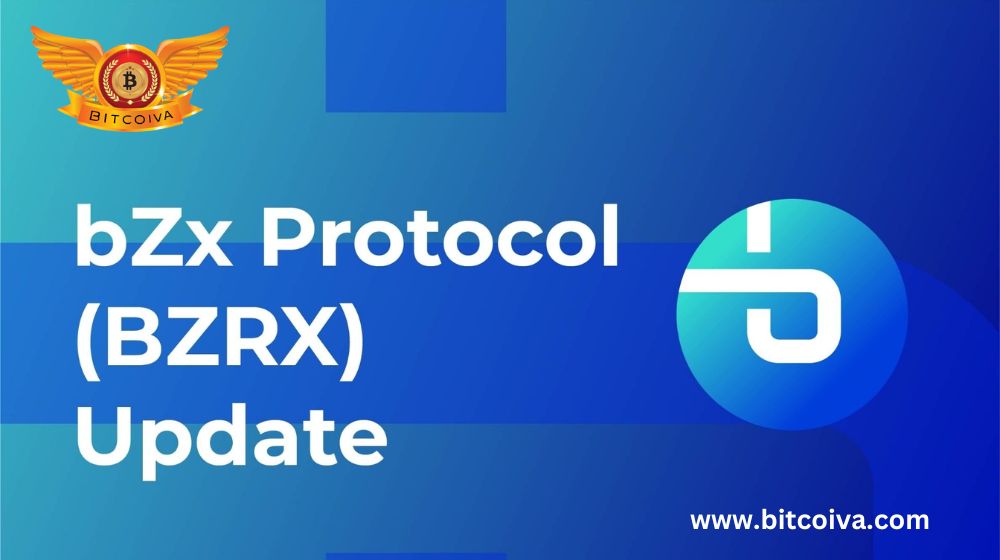 Trading is at the heart of the bZx Protocol. At fixed interest borrowing rates, users may simply open long or short leveraged trading positions.
Borrowing/Lending
 The bZx protocol enables users to borrow cash with collateral as well as lend funds and earn interest. The availability of set interest rates on borrowed funds is a distinguishing characteristic of the bZx protocol. Allowing users to stay confident in their borrowing costs.
Staking
     Users can stake BZRX tokens to gain a portion of crypto platform India fees.
Multi Chain
    Currently, the Multi Chain bZx protocol supports three blockchains: A few top cryptocurrency in India, Ethereum, Polygon, and Binance Smart Chain. Following community consensus, new blockchains will be introduced on a regular basis.
Insurance Fund
The insurance fund at bZx is meant to cover any unanticipated losses caused by hacking. Tidal Insurance has also provided bZx with nearly $1 million in coverage.
How Is the bZx Protocol Regulated?
Governance
The BZRX token governs the bZx Protocol. Holders of the BZRX token can stake their tokens and vote in elections and governance.
DAO
bZx DAO treasury supports the DAO's objective to fund vital work, reward ongoing contributors, extend the protocol, express values, and promote lifespan. Proposals submitted to the DAO are first debated in a forum, and after community consensus is obtained, the proposals are put up for a Snapshot vote, followed by on chain voting.
With approximately 170mm in assets, bZx DAO controls one of the largest treasuries in the whole DeFI crypto ecosystem, ranking in the top ten largest DAO treasuries according to open-orgs.info.
Does BZRX has a Future?
     Many cryptocurrency India gurus have predicted the price of BZRX. BZRX is a potentially successful investment, according to DigitalCoinPrice. According to DigitalCoinPrice, BZRX will reach $1.43 by the end of 2021 and $1.98 by the end of 2023. These price forecasts, however, should be taken with a grain of salt. In some sites they predicted about the next 5 years pricing of BZRX, of course most of them are non-guaranteed.
Get registered here for more offers and Benefits: https://www.bitcoiva.com/register/22102147
Visit us at: www.bitcoiva.com