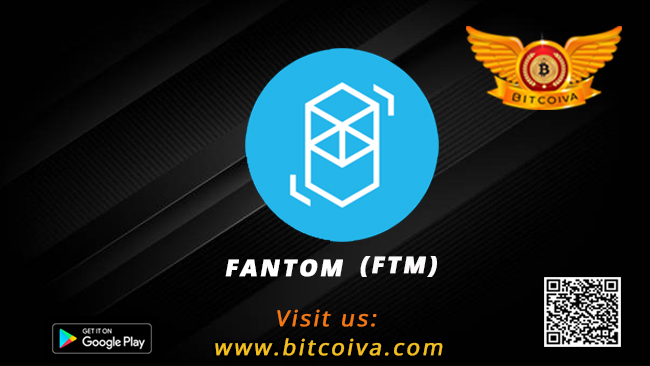 To buy and sell any cryptocurrency India the first and foremost step is create an account with us in bitcoiva here: https://bitcoiva.com/register
Once you have registered to Bitcoiva you can login to it and can trade whenever and wherever you want here: https://bitcoiva.com/login
To buy and sell and trade FTM Token in Bitcoiva crypto exchange India:
To trade INR: https://www.bitcoiva.com/trade/FTM_INR
To trade USDT: https://www.bitcoiva.com/trade/FTM_USDT
An overview on FTM Token:
FTM, Fantom's native utility token, powers the Fantom blockchain ecosystem.On the network, FTM tokens are utilised for staking, governance, payments, and fees.There were 2.5 billion FTM coins in circulation as of March 2021, out of a total of 3.175 billion. The remaining funds will be used to provide Fantom with staking incentives. FTM is a native mainnet coin, an ERC-20 token on the Ethereum blockchain, and a BEP-2 token on the Binance blockchain.With a minimum stake of 1 FTM, anybody may participate in Fantom staking by utilising Multichain to exchange their ERC-20 FTM or BEP-2 FTM tokens for Opera FTM coins. In addition, at least 1 million FTM (worth over $1 million USD as of March 2021) must be staked to run a validator node on Fantom's permissionless network. For users, Fantom offers a rather active and lucrative staking mechanism.
Users can stake their FTM with a validator node at any time for a 4% annual percentage yield (APY), which is a standard staking scheme. Users may, however, take advantage of Fantom's Fluid Rewards by locking up FTM for a defined amount of time — ranging from two weeks to a year — to achieve greater reward rates up to 12% APY.Stakers can mint sFTM at a 1:1 ratio to their staked FTM to be used as collateral in Fantom Finance, which is a suite of DeFi applications supplied by Fantom, allowing users to get more use out of their staked FTM. Fantom provides a number of DeFi options, including:
fUSD: a stablecoin built on Fantom that is tied to the US dollar.
fSwap is a decentralised crypto trading platform in India for synthetic assets.
fLend is a liquidity pool where users may lend and borrow money.
Fantom's approach to the DeFi and dApp scene, as well as its staking incentive programme structure, are both revolutionary. dApps linked to supply chain management, payments, and smart city initiatives are also suggested use cases for Fantom's highly scalable smart contract platform, some of which are already being deployed worldwide.
Fantom's approach to quick, scalable dApp development is still establishing itself in the larger blockchain ecosystem as the first of its type with its complicated and unique architecture. Despite the fact that the developing dApp industry is already crowded, the speed and interoperability advantages that Fantom provides dApp developers are considerable, and the platform is primed to acquire much more popularity.
visit us: www.bitcoiva.com