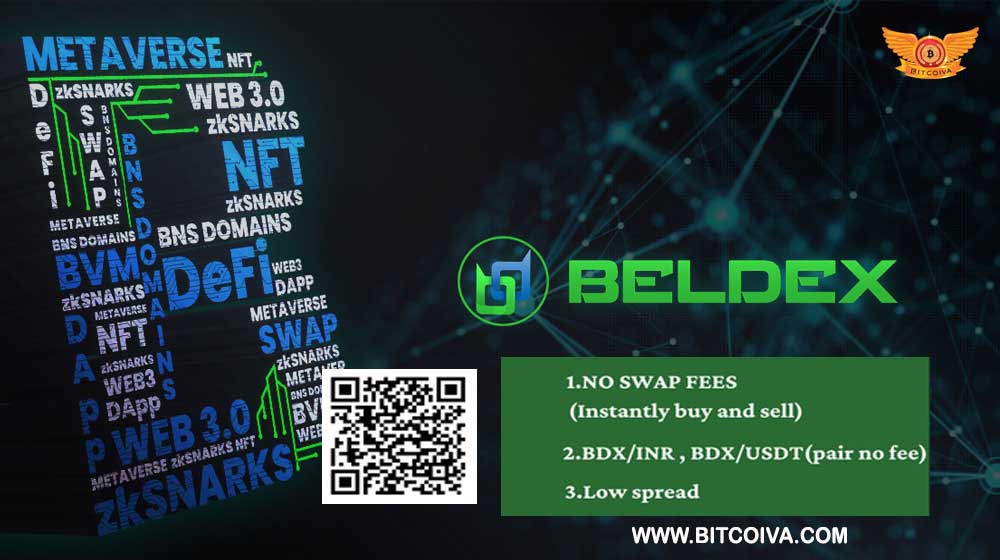 Bitcoiva's INR and USDT marketplaces now allow you to buy, sell, and exchange BDX (beldex) on cryptocurrency exchange India.
To trade INR: https://bitcoiva.com/trade/BDX_INR
To trade USDT: https://bitcoiva.com/trade/BDX_USDT
Let's see an overview on BDX
Beldex is a cryptocurrency exchange India that is safe and private in all its elements. The Beldex currency (BDX), which may be a fork of Monero, allows for anonymous trade. Our primary objective is to provide a secure environment in which users may trade peer-to-peer without jeopardizing their privacy.
While crypto eliminates the need for middlemen, it is nevertheless utilized to maintain control over their transactions for convenience of use. However, not every cryptocurrency is totally anonymous. There is a need for a cryptocurrency India that provides more anonymity than Monero. Beldex makes an effort to meet this requirement. Beldex is among the few exchanges that uses a private currency as its own internal currency.
visit us at: www.bitcoiva.com