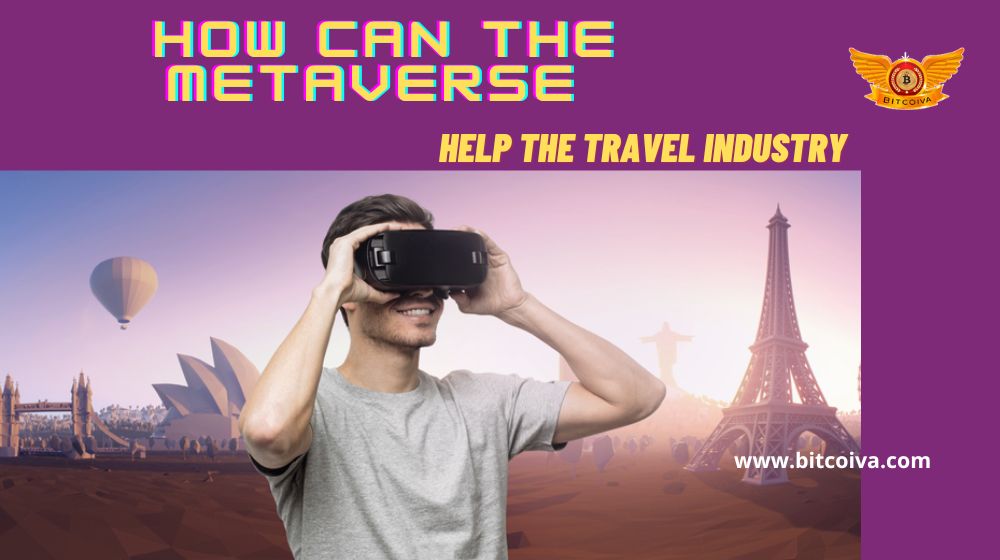 The way individuals interact with the travel business may be completely transformed by Metaverse in Travel Industry. Imagine a situation where you could virtually tour a hotel from the comfort of your home on the opposite side of the globe. Metaverse travel will generate new experiences and new ways for people to select lodging and activities by building three-dimensional models of actual places.
What Exactly Is Metaverse?
In 2022, the term "metaverse" has gained a lot of popularity. The word "metaverse," which has its roots in science fiction author Neal Stephenson's book Snow Crash, refers to a virtual 3D environment that users of VR goggles and other gear can explore. It's a general phrase for immersive virtual worlds where users can communicate with one another and with their surroundings. Using completely immersive VR equipment or augmented reality (AR) devices that overlay portions of the metaverse on the user's actual environment, users can travel across the metaverse.
Additionally, users will be able to access the metaverse via gaming consoles and portable electronics like tablets and smartphones. Naturally, this will be less immersive. The metaverse is still in its infancy as virtual reality technology is still being developed and the idea is still developing as a whole. The potential effects of metaverse travel on business are still unknown.
What Exactly Is Travel Sector?
The travel sector offers products and services associated with travel. This extends beyond just transportation and other services necessary for moving from one location to another. It encompasses additional services like giving travellers food and drinks and attending to their needs once they arrive.
The travel and hospitality industries are very closely related. The travel industry and the tourist sector are separate entities, notwithstanding their close connections.
The primary objective of the tourism sector is to serve the needs of tourists who are going to a certain region and want to experience and interact with it. The scope of the travel sector is somewhat broader, including all types of journeys for a wide range of non-tourist objectives. Airlines, train and bus services, sea transportation, and other forms of transportation are all part of the travel sector, and travel management also includes lodging and food for visitors. Travel in the metaverse may soon become commonplace.
Influence of the Metaverse on the Travel Sector
The emergence of COVID and the implementation of travel limitations have altered how people view travel. Many people are avoiding physical travel and looking for alternatives since many nations restrict arriving flights, require lengthy quarantines, or demand pricey tests. The risk of catching COVID and other infections has caused people to reevaluate their typical approach to travel, even when restrictions are loosened.
This shift in viewpoint has inevitably given rise to new travel patterns and a rising demand for virtual reality and metaverse travel services. Traveling in the metaverse is a safer and more affordable alternative for those who would otherwise travel to experience the globe.
Online meetings and classes are becoming more and more common for companies and travellers with professional or academic objectives. Future metaverse travel is probably going to fill this void. Although the technology to offer a full-fledged metaverse vacation isn't truly available currently, it very well could in the future.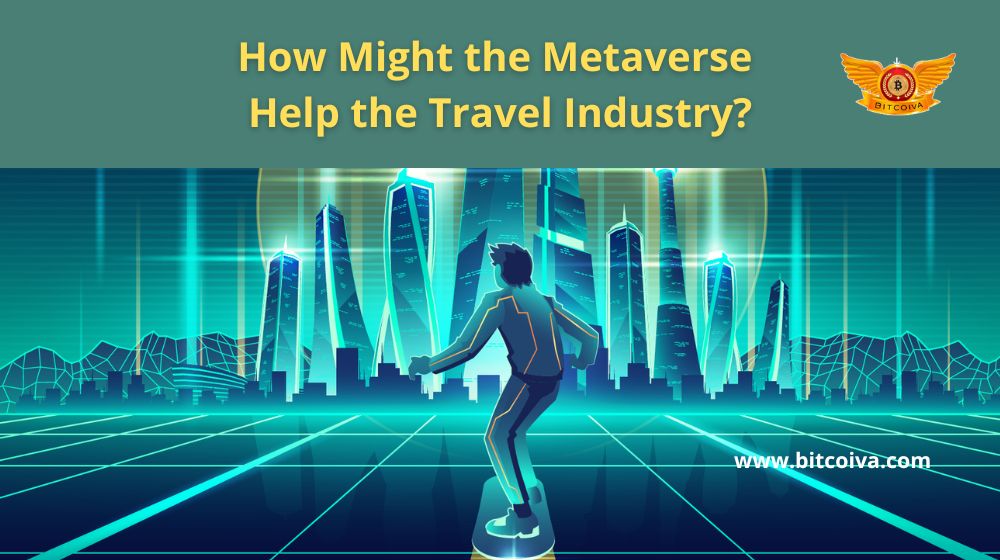 How Might the Metaverse Help the Travel Industry?
It could initially seem as though the metaverse poses a risk to the travel sector. After all, if individuals can see new places virtually in a 3D area, they might decide against travelling physically. However, it seems unlikely that travel via the metaverse will ever completely displace it and only supplement it.
Increasing Sources of Travel Inspiration
The metaverse offers new and improved sources of travel inspiration, which is its most evident advantage. The metaverse is likely to support the travel sector by giving potential customers a preview of what they can encounter. Travelers will be able to look out for hotel rooms and other locations before making a reservation, even getting a taste of the check-in procedure.
Virtual tours of some of the region's top sites could entice visitors to visit in person and assist them in deciding how best to use their time and resources once they arrive.
Improving the Booking Process
The booking process might be improved by metaverse travel by making it more enjoyable and interesting. Even though more individuals now make reservations online, there are some levels of interaction that a website simply cannot deliver.
Booking in the metaverse may be more like visiting a physical travel agency, where customers may speak with (real or virtual) representatives, strike deals, combine items, and make payments quickly and easily. Even after arriving at their destination, a consumer may use the metaverse to address concerns, order goods and services, or research activities they could book through the metaverse.
Examples of the Metaverse's Use in the Travel Industry
Even though the metaverse is still in its early stages, several travel agencies are already utilizing the new technology.
VR tourism: immersive virtual travel
Real-world spaces and locales are already available in virtual 3D representations from some organizations. For instance, you may now tour the Paris Louvre Museum in virtual reality. Exhibitions, concerts, and even friend dates can all be enjoyed by virtual visitors to the museum.
People (who may not be able to physically travel) can use the metaverse to explore the world, either as a replacement for in-person visits or as a way to get ready for future travel.
One way that the tourist industry might take use of this new technology is by providing virtual tours and excursions in the metaverse.
In-Flight Augmented Reality
Virtual reality is distinct from augmented reality. Virtual aspects are superimposed on the real environment all around you as opposed to being fully absorbed in it. A well-known example is a game Pokemon Go, in which players see the game's monsters superimposed on the actual world as captured by their phone's camera.
A restaurant's prices and details, background information on a building, train schedules and connections from a station, and more can all be displayed using augmented reality in the context of metaverse travel. As a result, there are more opportunities for tourists to interact with their surroundings and spend more money.
Facilitating Online Expos and Trade Shows
Trade exhibitions and expos are already being conducted in novel ways thanks to metaverse travel. A three-in-one expo in the metaverse comprising job, travel, and tourism expos was created and implemented in 2022 by students from Assumption University's tourism program.
Students studying event management created virtual exposition booths that highlighted job opportunities and showcased travel companies including Hyatt, Hilton, and Marriott-Starwood. Although it is especially relevant to the tourism industry, it is simple to see how this type of immersive online experience might be used for many trade exhibitions across many different industries. Travel agencies may benefit from using virtual trade exhibitions and expos to advertise their products in fresh and engaging ways.
Theme Parks and Other Attractions are Available Online
Theme park enthusiasts are increasingly turning to virtual representations of their favorite rides and attractions as a result of COVID limitations that restrict travel and completely shut down some destinations. Of course, first-person videos of rides and other theme-park activities are nothing new, but the metaverse enables users to interact with attractions in fresh ways.
Consider customers ordering a virtual tour of a zoo or getting a "ride" on a roller coaster without standing in line. When guests may be unable or unwilling to attend in person, virtual attractions could be a new source of income for struggling resorts and theme parks.
Blockchain and the Hospitality Industry
Are you interested in blockchain technology? The manner that many individuals do online purchases is about to change as a result of this new innovation. The hospitality and travel sectors can benefit significantly from blockchain technology, which makes payments easier and opens up new possibilities for tickets and identity.
Blockchain technology generates a permanent record of all transactions replete with time stamps and other crucial information, acting as a virtual public ledger. Read "Blockchain Technology and Its Uses in the Hospitality Industry" to learn more about how blockchain technology relates to the hospitality industry and metaverse travel.
The Travel Industry and VR
Virtual reality is already having a significant impact on how consumers choose destinations, make reservations, and find travel inspiration, from metaverse travel to fast VR tours. VR is quickly integrating into many people's daily lives as VR headsets become more widely available as consumer goods.
Virtual reality is gaining ground in other industries, including travel, despite its roots in the video game business. Read "How Virtual Reality is Transforming the Travel Industry" right away to learn more about virtual hotel tours, virtual booking interfaces, VR excursions, augmented reality, and other topics.
Visit us on: www.bitcoiva.com