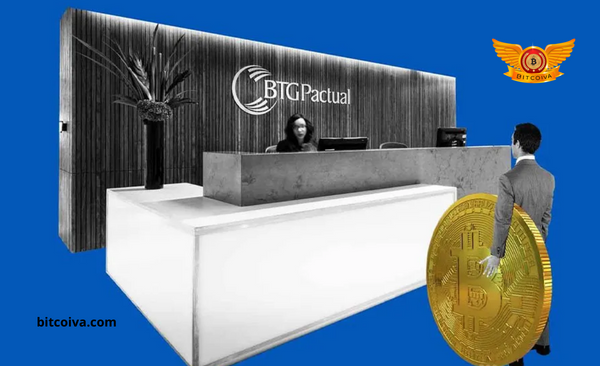 BTG Pactual, Brazil's largest investment bank, has launched a cryptocurrency trading platform. The Mynt platform, which has been available since this month allows users to trade BTC, ETH, SOL, DOT, and ADA. André Portilho, BTG Pactual's head of digital assets, confirmed that the crypto trading platform Mynt is now officially available to the public.
André Portilho, said in a statement that "Cryptocurrencies are a new technology with enormous transformational potential, bringing both risks and opportunities." "Entering the cryptocurrency universe is another important step in meeting client demand and filling a market gap."
BTG Pactual announced in September that Mynt would be available in the fourth quarter of 2021, with access to Bitcoin (BTC) and Ether (ETH). In April 2019, the bank issued its ReitBZ security token. Later in April 2021, it launched the first bitcoin fund managed by a Brazilian financial institution. A month later, it launched an ether-based fund.
The platform currently allows users to trade five digital assets: Bitcoin, Ether, Solana, Polkadot, and Cardano. Mynt users can invest in cryptocurrencies with as little as 100 Brazilian reals ($19.42). According to Portilho, Mynt provides 24/7 support from the team. And they will be available to answer any customer questions. Portilho stated that the platform had been available to a select group of users since May.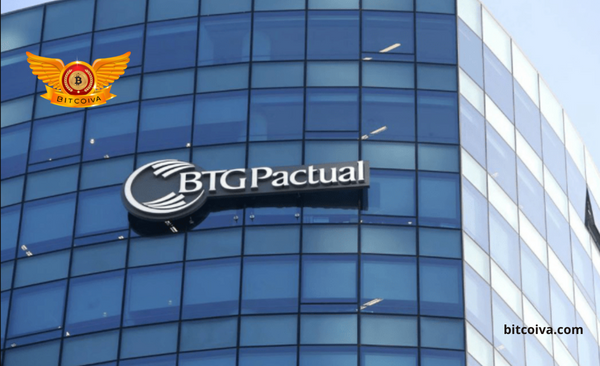 Cryptocurrency Creates New Business Opportunities
Cryptocurrency is rapidly gaining mainstream acceptance in Brazil, as major corporations develop new offerings. It also develops innovative offerings centered on such digital assets.
Major Brazilian companies are increasingly allowing consumers to quickly and easily start using cryptocurrency . It allows to diversify their savings, protect against inflation, and save on transaction fees.
Santander, a Spanish banking multinational with a branch in Brazil, announced plans to offer crypto trading in July.
Nubank, the largest Brazilian digital bank by market capitalization, launched Bitcoin and Ether trading in May. It allowed customers to purchase cryptocurrencies on its platform.
PicPay, a popular Brazilian payment app, launched a crypto exchange last month in collaboration with Paxos. It began allowing users to trade cryptocurrency.
Mercado Libre, Latin America's largest e-commerce company by market capitalization, began allowing users in Brazil to trade. It allowed the users to buy/sell, and hold crypto coins in December of last year.
In addition, many more major Brazilian corporations have launched cryptocurrency trading services. The country's cryptocurrency market is expected to expand significantly as demand remains high.
In addition, the investment bank stated that it has made bitcoin education materials available to platform users who open an account with the bank.
On the same day as Mynt's launch, XP, Brazil's largest brokerage by market capitalization, launched Xtage. Xtage, a crypto trading platform allows users can trade BTC and ETH. Users can currently purchase Bitcoin (BTC) and Ether (ETH) through the bank's Mynt platform. BTG Pactual expresses its intention to add support for additional crypto assets in the future.
BTG Pactual CEO Roberto Sallouti stated that Mynt was created in response to "demand from our customers who want to trade crypto." He added saying , "As a new asset class, we will also have content to educate and inform our customers about these assets and the technology." He says of Mynt's plans to host education content designed to inform new users about cryptocurrencies and blockchain technology.
BTG Pactual is the first major Brazilian financial institution to allow its customers to "participate directly" in the crypto asset markets with the launch of Mynt.
According to Porthilo, the bank's dual regulation by the Brazilian Securities Commission and the local central bank will lend credibility to the country's burgeoning crypto sector. He said that "With BTG Pactual's support, Mynt has fundamental differentials in security and credibility." Adding that the characteristics "are fundamental in a new category of investments that most people are not yet used to."
Visit us on : www.bitcoiva.com