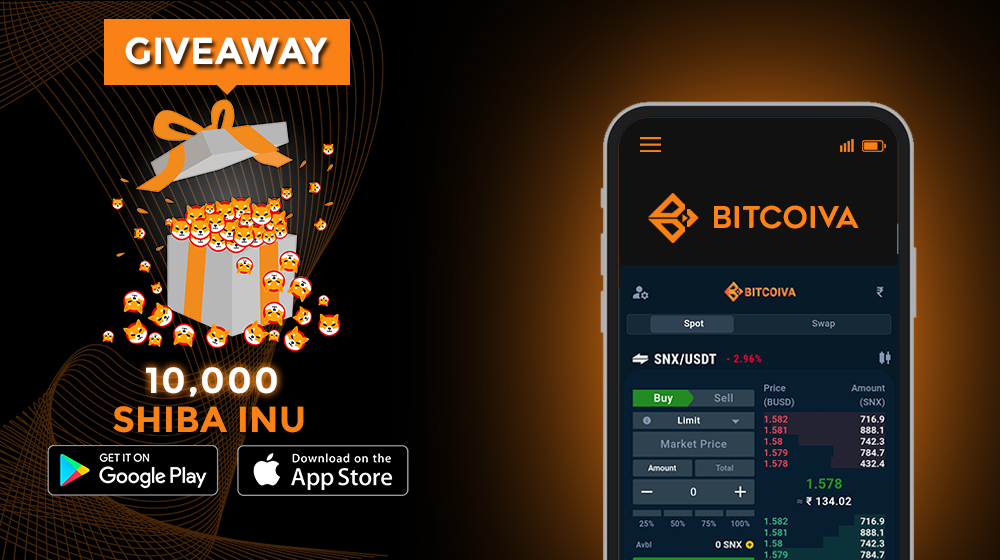 Bitcoiva is an evolved Best Crypto Currency Exchange In India trading platform that facilitates a range of transaction types and offers direct purchasing options. It allows users to perform fast and hassle-free transactions with lightning-fast order execution, top-notch security protocols, high liquidity, and round-the-clock online customer support. As a result, Bitcoiva has appeared as the fastest-growing trading platform in India.

If you are interested in Cryptocurrency Exchange India trading and are contemplating becoming a Bitcoiva trader, you are in the right place. Bitcoiva is a next-generation crypto trading platform that delivers a seamless trading experience with lightning-fast transaction speeds, high liquidity, and multiple layers of security.
What are the steps to participate in the SHIBA INU (SHIB) Giveaway?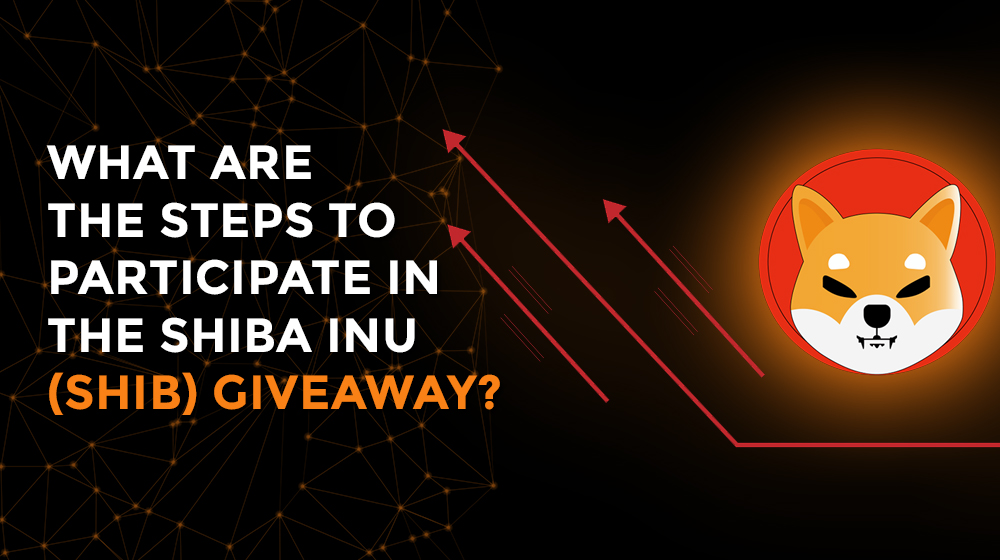 Step 1: Download the Bitcoiva app from the Google Play Store
Step 2: Register yourself to complete the sign-up process
Step 3: Log in to the Bitcoiva exchange mobile app
Step 4: Receive an instant transfer of 10,000 Shiba Inu coins to your wallet
Easy Steps to Register on Bitcoiva
To build your Bitcoiva account, you need to choose a unique user name, provide your mobile number and email address, create a strong password, enter a referral code if you have one, and agree to the terms and conditions. These simple steps will enable you to start using the platform to manage your cryptocurrencies.
What is a Shiba Inu (SHIB)?
Shiba Inu is a type of cryptocurrency that was created in August 2020. It is a decentralized, community-driven token that works on the Ethereum blockchain ERC20. Shiba Inu is often called the "Dogecoin Killer" due to its similar Japanese dog breed theme and its aim to surpass Dogecoin's popularity and market cap.

Circulating Supply: 394,796.00B SHIB
Total Supply: 1,000,000,000,000,000
Note: Please be aware that the crypto markets are highly volatile, and we advise you to trade cautiously. While Bitcoiva only lists high-quality cryptocurrencies, we cannot be held responsible for any trading losses you may incur.
Happy trading!!!
Team Bitcoiva
visit us at : www.bitcoiva.com