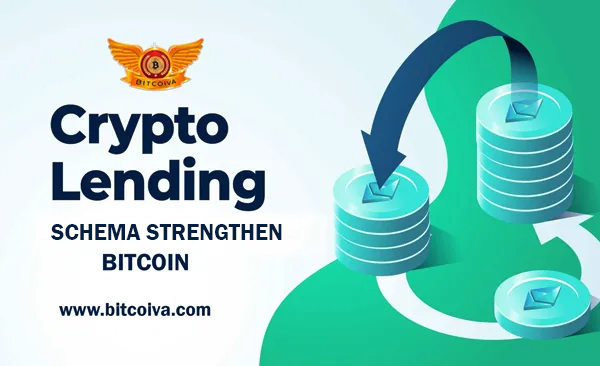 Anita Posch, the creator of Bitcoin for Fairness, has written an editorial with her opinion. CRYPTO LENDING SCHEMA STRENGTHEN BITCOIN
Recently, a Zambian follower of mine enquired as to why the price of bitcoin has decreased recently. Although I don't normally discuss price changes because I believe that the value of Bitcoin as a form of electronic cash and a global financial network is more significant than the question of when bitcoin will hit $100,000, recent price developments are noteworthy.
What Caused Bitcoin's Price To Drop 72% From Its All-Time High
The graph above shows that the current decline in the price of bitcoin is not the first of its sort in the cryptocurrency's history. The price frequently reaches a low between two halves, which when the supply of newly created bitcoin divided in half and takes place every four years.
Although bitcoin's volatility has decreased over time, if you can't afford to lose money and are unable to retain bitcoin for a long time, these drawdowns have real-world ramifications.
The bitcoin market is open. Bitcoin's price not regulated centrally. The availability and demand for bitcoin serve to define it. The price of bitcoin increases when there are more buyers than sellers, and vice versa. Because specific incidents, news, feelings, and the state of the economy as a whole affect people's perspectives, willingness to spend, and capacity for saving money, they can also have an impact on the price of bitcoin.
WHAT IS THE BENEFIT OF THE CURRENT DRAWDOWN IN THE PRICE OF BTC
Times like these are tumultuous. First, between two halving's, we're in a normal bear market for bitcoin. In 2024, the number of new bitcoins created cut in half, from 6.25 to 3.125 every block. In addition, we are witnessing significant global increases in the cost of living, food, and energy. As people start selling assets to cover their expenses, more bitcoin sold, which lowers the price. Additionally, during the past few weeks, some significant cryptocurrency businesses have failed, which produced panic and sparked a sell-off of bitcoin among holders who unconvinced that the price will rise again in the future.
The Terra/Luna Ponzi first went under, forcing the liquidation of around 80,000 bitcoin. Then, Celsius, a centralized cryptocurrency lending company with over 1 million consumers and cryptocurrencies valued at over $3 billion, stopped disbursing money to its customers and appeared to be bankrupt.
CRYPTO LENDING SCHEMA STRENGTHEN BITCOIN
The entire system collapsed as a result of reckless lending practises. These centralised services accept bitcoin from users in exchange for monthly returns. In addition to lending more money than they have in assets, which is dangerous in and of itself, they do so to other DeFi projects. This was essentially the practise that sparked the global financial crisis in 2008, which was the impetus for Satoshi Nakamoto's initial release of the Bitcoin programme.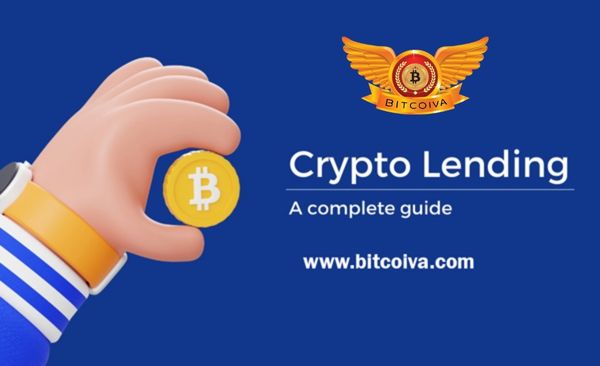 One must wonder: Did they not learn? Because the bitcoin industry is currently developing the same excessively leveraged financial products. Did they believe they had discovered a way to generate profits in the absence of any underlying economic activity?
The collapse of these yield-searching businesses has caused the entire market and bitcoin to fall. It serves as a fantastic reminder that all assets should held in one's own name and that there no quick fix for the problem of excessive borrowing to make money. Hopefully, these busts will teach investors and companies a lesson.
BITCOIN IS GETTING STRONGER DESPITE PRICE
Bitcoin is a decentralized, unstoppable technology. It cannot altered or controlled by a government or bank. You cannot lose it to anyone. This is crucial if you reside in a nation with autocratic government or a dysfunctional banking system. Despite being proclaimed dead numerous times, Bitcoin has continued to generate new blocks every ten minutes. It can't be stopped, like a clock.
According to a phenomena known as the Lindy effect, something is more likely to have a longer remaining life expectancy the longer it has endured or been in use. In other words, a new technology's life will last longer the longer it operates.
As evidenced by the Canadian Purpose Bitcoin exchange-traded fund (ETF), institutions are buying while many ordinary bitcoin owners panicked and sold their coins.
Such "ETF fund has seen steady inflows for the past 30 days, exactly from the day the meltdown started, according to AMB Crypto". Throughout these inflows, the ETF's total holdings increased by 10,767 Bitcoins and reached its all-time high of 43,701 Bitcoins ($1.3 billion)." Source
CRYPTO LENDING SCHEMA STRENGTHEN BITCOIN
It is obvious that Bitcoin cannot be halted despite a price decrease in the midst of the collapse of the cryptocurrency industry.
Additionally, the Lightning Network is becoming more powerful, making it possible for people with limited financial resources to use bitcoin for quick micropayments.
The red line below represents the Lightning Network's capacity and shows how many bitcoins are now being used in the network. Despite the decline in price of bitcoin, it has been expanding.
It is obvious that Bitcoin cannot be halted despite a price decrease in the midst of the collapse of the cryptocurrency industry.
Bitcoin Ekasi, a township in South Africa with a circular Bitcoin economy, is currently operating its own Bitcoin and Lightning full node, demonstrating how unbroken Bitcoin's utility is and how it grows stronger with each new network participant.
METHODS TO REDUCE YOUR RISK
Always keep the keys to your bitcoin in your possession so that no one else can erect hazardous loan pyramids over your funds. Use bitcoin to send and receive remittances from abroad and to instantly convert it to local currency so that you can use it to cover your everyday expenses.
If you have the option to preserve and store bitcoin over an extended period of time, take it. Through the halves cycles, start earning, saving, and using it with a long-term perspective. Keep in mind that you can also transfer and acquire fractions of bitcoin. You'll be better prepared for a frugal future the sooner you become familiar with this new type of money and the technology that allows you can send it peer-to-peer without banks and borders.
Visit us on: www.bitcoiva.com