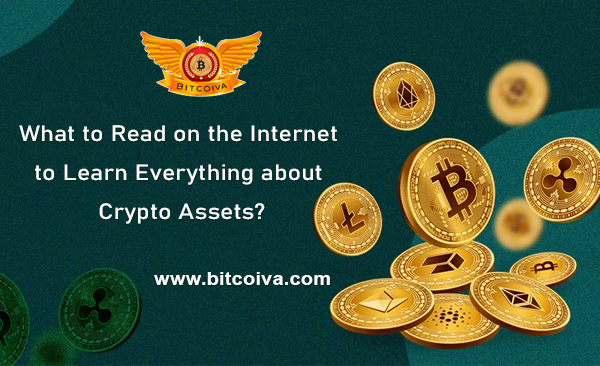 With 2021 being the year of NFTs, metaverse, and blockchain, it's safe to say that crypto assets will dominate this year. If you're just starting with crypto assets, it might be difficult to find your footing with so much technical data to sift through.
Even seasoned crypto investors can become overwhelmed by the quantity of information to take in when it comes to these emerging technologies.
With that in mind, we've compiled a list of reliable online resources to assist you in learning, understanding, and progressing in the world of crypto and beyond. They're here –
#1 ZebPay
The nicest thing about ZebPay's learning tool is that anyone can use it. Whether you're a novice, intermediate, or advanced crypto user, ZebPay's Learning portal is sure to have something useful for you.
There's a variety of knowledge to be obtained on ZebPay's Learning area, from introductory subjects and crypto coins for beginners to pricing trends and rupee cost averaging for advanced users.
There's also a section dedicated to crypto terminology that users are likely to come across while learning about crypto assets, as well as specific movies to help users understand topics more clearly.
Not only that, but there's also a Crypto Ki Pathshala video part with Hindi explanations for individuals who aren't fluent in English.
Finally, we adore the fact that you can start your crypto asset adventure right within ZebPay and immediately put your learned knowledge to good use. Don't forget to sign up for a ZebPay account here.
#2 – Coinmarketcap
Coinmarketcap is a website that tracks the value of cryptocurrencies.
In the crypto assets arena, Coinmarket has established itself as the world's most-referenced price-tracking website for crypto assets.
CoinMarketCap's data is reportedly used by the US government for research and publications. When it comes to authenticity, you can trust that the information you're obtaining here is accurate. The blog of Coinmarketcap is called Alexandria, and it aspires to emulate the heritage of the Library of Alexandria, which once contained the majority of the world's books.
"To collect, if feasible, all of the information regarding crypto assets in the globe," it says on its website.
#3 Coingecko
Coingecko may appear scary at first glance, but the more you learn about the crypto market on the platform, the more valuable it becomes.
For starters, you can keep track of the prices of over 10,000 coins! Not only that, but Coingecko's blog, podcast, and books cover a wide range of topics, from NFTs to DeFi, Bitcoin, and more.
#4 Ethereum Blog
Ethereum is a well-known cryptocurrency that serves as the foundation for most of the current NFT mania. It's also improving its technology to make it more relevant and appropriate for the future of cryptocurrency.
Follow the Ethereum blog to learn everything there is to know about Ethereum, including whether investing in its coin Ether makes sense for you and what co-founder Vitalik Buterin has to say.
#5 Cardano
Cardano is a proof-of-stake blockchain platform with the potential to develop significantly by 2022. It prides itself on its research-driven approach to solving long-term challenges that may occur in the realm of crypto assets in the future. Following Cardano's blog and forum sites is essential for anyone interested in keeping up with the latest developments in Web3 and blockchain.
#6 Solana
Solana is one of the most popular altcoins, and it has one of the best chances to reach even greater heights.
It bills itself as the 'world's quickest blockchain and crypto's fastest expanding ecosystem, with over 400 projects spanning DeFi, NFTs, Web3, and more,' which could serve it well in the future. Check visit their blog to learn more about these principles in general and Solana in particular.
#7 Books and Podcast
Finally, if you want to learn more about cryptocurrencies, search for publications like Andreas Antonopoulos' The Internet of Money and Mastering Bitcoin, as well as Jack Tatar and Chris Burniske's Crypto assets.
To expand your awareness of cryptos, listen to podcasts like Patrick O'Shaughnessy's Invest like the Best and Laura Shin's Unchained.
That's it – a comprehensive reference guide that should help you feel confident and knowledgeable about crypto assets. Of course, these are only starting points, and with growing technologies like cryptos, we encourage staying up to date as soon as possible with learning materials like those provided by ZebPay Learning.
Visit us on: www.bitcoiva.com