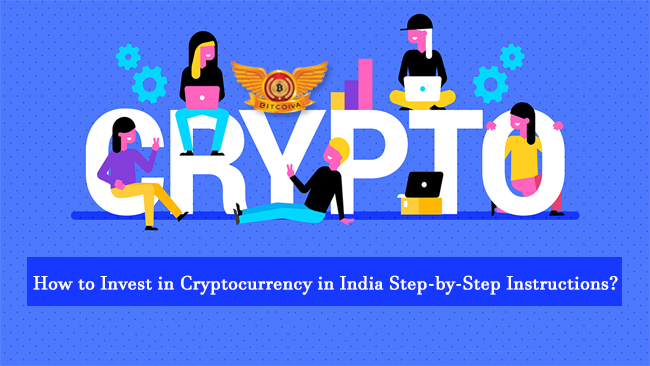 Cryptocurrency has become a profitable financial asset for both traders and investors. Many investors, particularly in India, have demonstrated a strong interest in cryptocurrencies due to its consistent returns despite the volatility element. Cryptocurrency India is a type of digital asset, with Bitcoin being the first.
Since billionaire Elon Musk's electric car business Tesla Inc invested in bitcoin, the world's largest cryptocurrency, top crypto currencies such as Ethereum, dogecoin, and bitcoin have captured the interest of both huge investors and the general public.
Many people in India still believe that cryptocurrencies should be classified as an asset. However, when it comes to cryptocurrency investment, India ranks first in the world. The most important issue for any newcomer to the world of cryptocurrencies is where and how to begin investing. Don't worry, we've got your back! Let's take a step-by-step look at how to invest in cryptocurrencies in India.
STEP 1: CHOOSE THE BEST CRYPTO EXCHANGE
 A cryptocurrency exchange India is a platform that allows you to purchase, sell, and trade cryptocurrencies. There are two sorts of cryptocurrency exchanges: centralised and decentralised.
Before using the facilities given by centralized cryptocurrency exchanges, consumers must authenticate their personal information. If the user is an organisation, it must give certain corporate information for the verification procedure.
Verified users on these exchanges receive a larger withdrawal quota as well as other customer help in the event of a technical fault. Because they provide flat pairings at constant rates, centralised cryptocurrency exchanges are quite popular among crypto aficionados.
A decentralised cryptocurrency exchange (DEX) is comparable to a centralized cryptocurrency exchange but does not require third-party involvement. These exchanges rely on no third party, and the funds in the exchange are held on the blockchain. These exchanges, which use an escrow system or proxy tokens, also provide peer-to-peer trading (P2P). This is not the same as the IOU technique used by regulated bitcoin exchanges.
The majority of crypto exchange India in India are centralized. These are simple to use and adhere to all regulations in order to provide their consumers with a safe and simple crypto trip. Binance, Coinbase, and other well-known centralized crypto exchanges Bitcoiva, India's most user-friendly and secure cryptocurrency exchange, but also a controlled exchange.
STEP 2: CONDUCT RESEARCH ON THE CRYPTOCURRENCY
There are around 4000 cryptocurrencies available on the market. How does one go about selecting a risk-free cryptocurrency? As an investor, you must always be aware of what is going on in the crypto sector. Before investing in cryptocurrencies, it is critical to conduct thorough study.
Do you want to know more about cryptocurrencies and blockchain? Bitcoiva is a comprehensive and free Blockchain and cryptocurrency training for beginning and intermediate investors. On our Bitcoiva Blog, you may also learn about numerous cryptocurrencies such as Bitcoin, Ethereum, Litecoin, and others.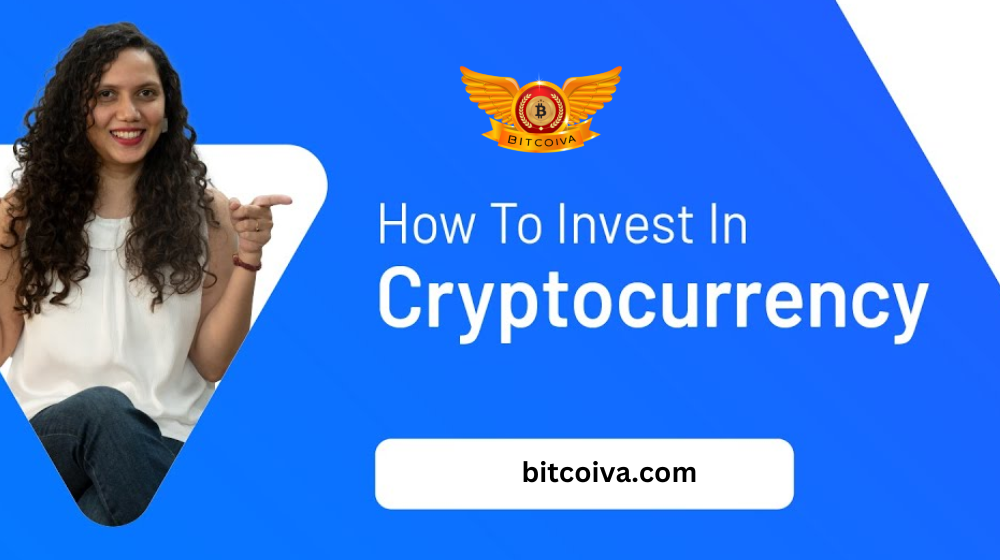 STEP 3: MAKE A NEW ACCOUNT
Account creation on cryptocurrency exchanges is really straightforward. However, the password and details used must handle with extreme caution. Read all of the platform's policies thoroughly. In order to avoid fraudulent activity, the platform will request the production of papers as verification. Here is a step-by-step guide to setting up an account on Bitcoiva.
To learn how to acquire bitcoin (BTC) via the Bitcoiva platform, follow the three steps outlined below:
SUBSCRIBE TO THE BITCOIVA ACCOUNT
Enter a valid email address and choose a user name on the sign-up page. Once you're certain, make a strong password to protect your account.
CONFIRMATION OF THE ACCOUNT
Crypto, along with other cryptocurrencies, may be purchased using the Bitcoiva platform. The initial step is to upload your papers as well as your KYC. The entire procedure is completed in less than 15 minutes.
PURCHASE CRYPTOCURRENCY
Once all of the documents have been verified, the customer must deposit fiat dollars in order to purchase bitcoin. The transaction is completed in a matter of minutes.
STEP 4: MAKE THE INVESTMENT
 Once the account has been linked and synchronized, the user must determine how much money to invest. By market capitalization, bitcoin is the world's largest and most popular cryptocurrency in India, followed by Ethereum. Tether, dogecoin, XRP, Cardano, and Binance coin are some of the other popular coins. After purchase, be sure to save codes to the account to safeguard it from threats like hacking. Experts recommend saving bought bitcoin in a crypto wallet.
Conclusion
Today, investing in cryptocurrency is as straightforward as accessing the internet. Conduct research on the crypto exchange and due diligence on the cryptocurrency you want to invest in. All of these procedures will assist you in minimising risk when trading and investing in bitcoin.
Bitcoiva keeps you up to speed on the newest cryptocurrency news from around the world. Begin your blockchain and cryptocurrency education with Bitcoiva Blogs, India's most basic and comprehensive cryptocurrency school. Begin your investing adventure with Bitcoiva, India's most user-friendly and secure investment app.
Visit us : www.bitcoiva.com