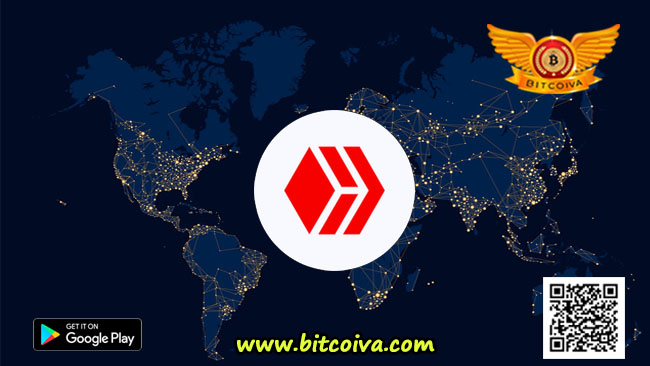 To buy and sell any cryptocurrency in crypto app India, the first and foremost step is create an account with us in bitcoiva here:  https://bitcoiva.com/register
Once you have registered to Bitcoiva you can login to it and can trade whenever and wherever you want here:  https://bitcoiva.com/login
To buy and sell and trade HIVE Token in Bitcoiva:
To trade INR: https://www.bitcoiva.com/trade/HIVE_INR
To trade USDT: https://www.bitcoiva.com/trade/HIVE_USDT
An overview on HIVE Token:
HIVE is the Hive blockchain's native token and serves as the ecosystem's primary liquid token. The entire project was built as a hardfork of Steem, with the eventual objective being complete decentralisation. The Hive like crypto platform India supports crypto rewards and dApps and attempts to act as a link between traditional markets and blockchain technology, while also emphasising token mining. The network mines ETH, BTC, and other comparable cryptos on the cloud and validates blockchain transactions for rewards and incentives given out in cryptos. Hive allows users to upload and keep unique content within the network's blockchain. Hive is a blockchain platform that arose due to a hard fork of the Steem blockchain. The split occurred as a result of a collaborative effort by a portion of the Steem community that was strongly critical of Justin Sun's acquisition of Steemit Inc.
Steem employs a delegated Proof-of-Stake consensus architecture in which users vote for delegates who manage the network's consensus process with their STEEM tokens. These delegates are known as "witnesses" on Steem. The Steem community was afraid after the acquisition that the new owners would use their newly acquired STEEM token holdings to vote for witnesses, potentially wielding undue power over the Steem network.
Community members attempted to implement an upgrade that would prohibit Steemit Inc. from voting with their STEEM holdings, however the new Steemit Inc. ownership reacted by voting out all previously active witnesses and putting in a totally new set of witnesses.
This was made feasible by a number of cryptocurrency exchange India, which first supported Steemit Inc's new ownership by voting with the massive quantity of STEEM tokens in their possession.
Following the intensification of the conflict, a party within the Steem community chose to develop a hard fork known as Hive in order to avoid the impact of Steemit's new ownership.
With a few notable exceptions, all STEEM holders got an identical quantity of HIVE tokens following the fork.
The Hive blockchain is operational, and the token is already available on Bittrex and ProBit. Binance, a crucial actor in making the contentious witness replacement feasible, apologised and issued HIVE tokens to anyone who held STEEM on the crypto exchange India.
All Steem accounts with the same name are also available on Hive. The major purpose of the Hive fork is to remove Steemit Inc's influence from the blockchain. Hive's ecosystem includes a bitcoin wallet that is available on most platforms, as well as the DHF (Decentralized Hive Fund), which allows users to submit proposals that the community may vote on in a decentralised way.
Get registered here for More offers and Benefits :https://www.bitcoiva.com/register/22102147