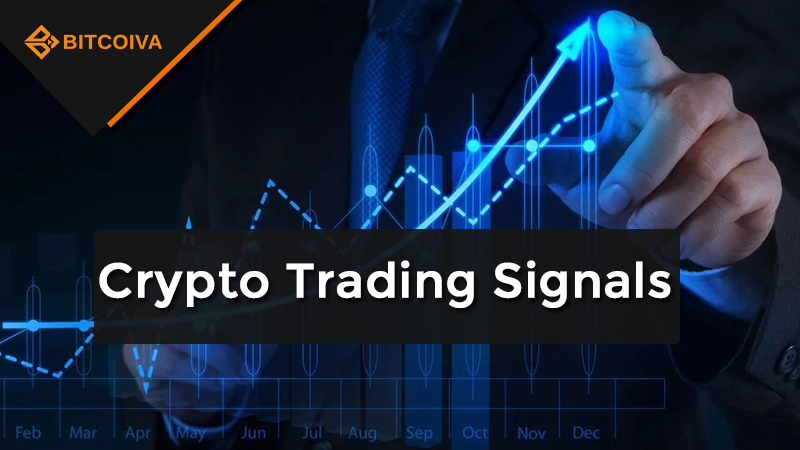 Crypto trading refers to the buying, selling, and exchanging of cryptocurrencies on Cryptocurrency Exchanging Platforms. It involves speculating on the price movements of different cryptocurrencies to make a profit. Traders analyze market trends, use technical analysis tools, and apply various trading strategies to make informed decisions. It's essential to research and understand the fundamentals of different cryptocurrencies, manage risks, and prioritize security when engaging in crypto trading in India. 
What are Crypto Trading Signals?
The alerts or recommendations regarding price movements and market trends sent out to potential traders are called Crypto Trading Signals. These signals can be generated by the automated algorithm or experienced traders to decide when to buy, sell or hold cryptocurrencies.
The signals offer traders valuable insights into the global cryptocurrency market. The factors included with these signals include market sentiment, technical analysis, and market news to have a comprehensive view of the market.
The traders can utilize these signals to identify potential opportunities to buy or sell cryptocurrency without risks and minimize losses. For instance, a telegram channel group indicates their member about the best timings to buy, sell, or hold the cryptocurrency, and the members act accordingly.
How does it work?
Crypto trading signals can be created in two ways: automated and manual.
The trading software can generate automatic trading signals with the knowledge of trained experts and code developers. They generate alerts based on various indicators to analyze past price movements of cryptocurrency. Automated trading signals work out of trading without any sentimental attachment.
Manual trading is generated by the reviews done by expert traders and those who manage market studies. Market studies can be done based on particular indicators to recognize the entry and exit levels of the trading.
The automated and manual signals have risks based on unexpected market changes and volatility.
Types of Crypto Trading Signals
Based on its characteristics, there are many more trading signals available for Crypto trading, but the most common types are as follows:
Price Action Signals: Based on the price charts, patterns, and trends, these signals are generated.
News-Based Signals: Based on the news and events which could impact the crypto market, such as regulatory changes, the global economy, gold rates, etc., these signals are generated.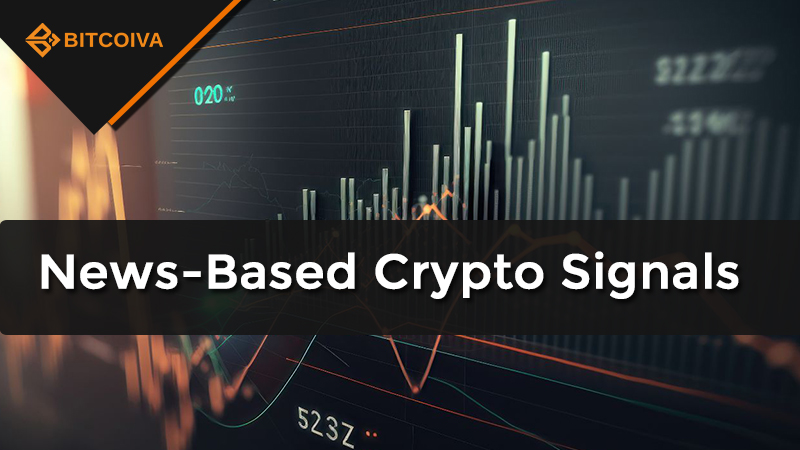 Volume-based signals: These signals are generated based on the trading volume of the particular cryptocurrency.
Trend Following Signals: These signals offer the profits for potential trading activities through long-term market trends.
How to Choose the Best Crypto Trading Signal Provider?
Selecting the right Crypto trader in India is difficult, but here are the possible tips for choosing the best signal providers.
Track the providers with a proven record of success.
Look for a provider who offers both automated and manual signals.
Before committing to a subscription, check whether they offer a free trial or demo to test their signals.
Make sure that they offer signals for your favorite cryptocurrency.
How to implement the trading signals?
It is a challenging task for beginners to interpret crypto signals. The following tips may help you.
Ensure you know enough about the terms such as stop-loss, entry-exit point, and take profit.
Analyze the Charts to get a better understanding of the market trends.
Consider multiple signals from different providers to get a broader view of the market.
Finally, using your judgment while interpreting signals and making trades is essential.
Visit us at: www.Bitcoiva.com