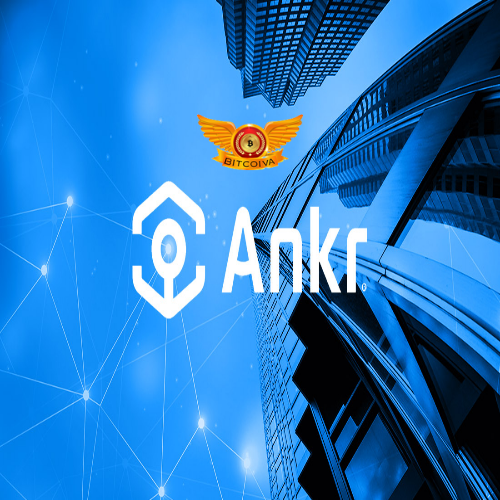 ANKR is an Indian cryptocurrency Coin etherum token that supports Ankr. Ankr is a web3 infrastructure, cross-chain staking Defi platform. The main motive of the Defi platform is to make it easy, affordable for everyone that participates in the blockchain system.
The Ankr coin is used to pay for any service available in the Ankr platform, like API and node deployment, it also participates in on-chain governance and insurance of network participants.
History
2017
Chandler Song, an Amazon Web Services engineer, and Ryan Fang, a Morgan Stanley investment banker, founded Ankr in 2017 at the University of California-Berkeley in the United States. San Francisco is the company's headquarters.
2018
From September 16th to September 21st, 2018, the founders held an initial coin offering (ICO) for the Ankr token, raising $14.5 million.
2019
The token's price fell quickly after it was released on crypto exchange India, reaching a local low of $0.006297 on May 17, 2019. Following that, the price surged to a high of about $0.01365 on July 23, 2019. Following that, it underwent a sustained decline that began last year and lasted for the majority of the year.
2020
The ANKR crypto token's price reached an all-time low on the day of the cryptocurrency market panic sell-off on March 13, 2020. After then, the trend turned bullish and stayed that way for the remainder of the year. In late January 2020, the price of the ANKR token reached a local high of $0.0375, after which it experienced a steep drop.
2021-2025
The ANKR price is likely to cross an average price level of $0.23 in 2023. By the end of 2021, the price of Ankr has to be $00.23.
The ANKR price is predicted to reach the $0.34 average price level by 2025. Ankr's minimum price value is expected to be $0.33.
The price of Ankr is expected to cross $0.50 in 2025 according to Ankr forecast price and technical analysis. The expected minimum price value of Ankr by the end of the current year is $0.48.
Is Ankr good investment
ANKR is no exception to the rule that cryptocurrency India are volatile. ANKR investors, on the other hand, have reason to rejoice. Even after the crypto collapse, when Bitcoin, Indian cryptocurrency Coin falls below $30,000, ANKR has regained around 800 percent in 2021. In comparison, the S& P 500 has gained only 13%.
ANKR is presently trading at 65% of its all-time high of $0.225 set in March 2021. Buying the drop in ANKR has been profitable—in March 2020, the cryptocurrency fell to its all-time low of $0.00071. Many investors fled, while some remained and accumulated during the downturn. Despite ANKR's recent fall, those investors have received more than 10,000 percent returns—a $1,000 investment has yielded a return of more than 10,000 percent.
Visit us on: www.bitcoiva.com